Zaczęło się od marzeń…
Właściwie wszystko, co robię w moim życiu zrodziło się z marzeń i dzięki Bogu. By móc oglądać realizację pragnień, konieczne było dołożenie do tego pracy – przede wszystkim nad sobą i konsekwentnego dążenia do realizacji celów. Z osoby zakompleksionej, nie lubiącej siebie, totalnie nieśmiałej przeszłam niezwykłą drogę, do miejsca, w którym jestem obecnie. Idę dalej, ciesząc się najbardziej ze zmian, które zaszły we mnie.
Jestem trenerem, coachem i doradcą. Przede wszystkim jednak jestem człowiekiem, który tak wiele w życiu otrzymał i znalazł szczęście a teraz pragnie dzielić się tym, co ma najlepszego z innymi i pomagać im w życiu.
Zaczęło się od zbóż… 
Kiedy byłam dzieckiem, miałam swoją ulubioną zabawę. Spacerowałam często przed polami pełnymi zbóż, wyobrażałam sobie, że to ludzie i przemawiałam do nich. Nie pamiętam, co konkretnie mówiłam, ale – szkoliłam zboża:)
Odkąd pamiętam, "ciągnęło" mnie do słuchania ludzi i do "mówienia" do nich, do pomagania im, do inspirowania ich do realizacji marzeń. Z czasem pragnienie to zaczęło przybierać konkretne kształty a zboża zamieniły się w żywych, wspaniałych ludzi.
Szkoleniowa droga
Pierwsze kroki w realizacji mojego pragnienia zaczęły się, gdy zdobywając wiedzę z zakresu zarządzania zespołami ludzkimi, zainteresowałam się zjawiskiem motywacji do działania. Ta fascynacja ludźmi i motywacją była na tyle widoczna, że dyrektorzy i liderzy firmy Oriflame z oddziału, w którym byłam konsultantką, poprosili mnie o przeprowadzenie szkoleń dla nich i ich zespołów. Tak właśnie wkroczyłam na drogę pomagania ludziom. Dziś jako Certyfikowany Trener Biznesu, po 10 latach mam już na swoim koncie kilka tysięcy godzin szkoleniowych i satysfakcję z każdej osoby i firmy, której pomogłam w rozwoju.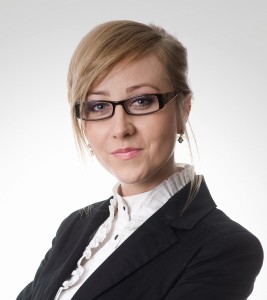 Przygoda z mediami
Moja ścieżka zawodowa oprócz trenerstwa poprowadziła mnie także przez pracę w mediach. Przez 4 lata byłam redaktorem i dziennikarzem portalu internetowego Calisia.pl. Współpracowałam z Radiem Merkury i innymi mediami. Do dziś piszę w ogólnopolskich mediach branżowych takich jak Benefit czy NF.pl i występuję w Telewizji Amazing.
Doświadczenie z mediami rozwijałam także jako PRMenedżer Europejskiej Grupy Doradczej i Agencji Pracy Poprostupraca.pl.
Doradzam bo lubię
Od około 5 lat pragnienie pomagania ludziom w rozwoju realizuję także podczas doradztwa dla firm czy doradztwa personalnego. Dziesiątki przedsiębiorstw i ludzi, z którymi miałam okazję współpracować, setki ciekawych wyzwań pozwalają mi na ciągłe doskonalenie kwalifikacji. Jako doradca personalny wspieram także procesy rekrutacyjne w firmach. Doświadczenie z mediami i Public Relations wykorzystuję z kolei doradzając firmom i osobom w zakresie budowania wizerunku czy to firmowego czy osobistego.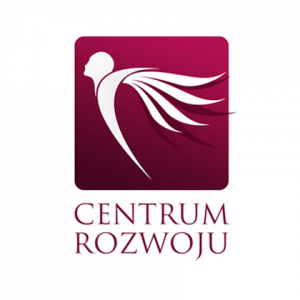 Czas na firmę
Już podczas pierwszych szkoleń w Oriflame, zaczęłam marzyć o tym, by pewnego dnia założyć swoją firmę. Szkicowałam wtedy, jaki miałaby mieć charakter. W lutym 2011 roku marzenie, spisane niegdyś w zeszycie, stało się rzeczywistością. Rozpoczęłam prowadzenie własnego biznesu.
By pomagać ludziom
Poza trenerstwem, doradztwem i mediami  zajęłam się także coachingiem. A to wszystko dlatego, że pewnego dnia moja przyjaciółka Ola, powiedziała do mnie: Agnieszka – masz talent i musisz go dobrze wykorzystać. Potrafisz słuchać i pomagać ludziom. To ona popchnęła mnie w ramiona coachingu. Dziś już jako już Certyfikowany Trener Noble Manhattan i praktyk Coach IIC jestem jej bardzo wdzięczna, bo widzę jakie to fantastyczne narzędzie. Dwa lata coachingowej pracy, setki wspaniałych godzin, podczas których mogę wspierać ludzi w realizacji ich celów osobistych i zawodowych, przełamywać z nimi bariery i rozwijać ich potencjał – warto!
Drzemie we mnie społecznik
We wrześniu 2013 roku rozpoczęła się realizacja kolejnego z moich marzeń. Ruszył wolontariacki projekt Pomoc na Czasie, którego zostałam koordynatorem. Ideą projektu jest organizowanie pomocy udzielanej przez wolontariuszy ludziom starszym, chorym, niepełnosprawnym i ubogim z Kalisza. Przez niego chcemy z jednej strony pomagać tym, którzy potrzebują wsparcia, a z drugiej strony aktywizować młodych ludzi i pokazywać im, że pomaganie sprawia, że życie ma lepszy smak.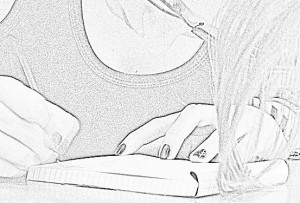 Napisana i wydana
2013 rok to nie tylko początek projektu, ale również rok, w którym została wydana moja pierwsza powieść psychologiczna –"wbrew nadziei".
W realizacji usług firmy Centrum Rozwoju współpracuję z różnymi ekspertami, instytucjami i ludźmi, których celem jest wspieranie innych w rozwoju.
Prowadząc swoją firmę chcę przez cały czas realizować marzenie, które urodziło się w tak prostej formie, wiele lat temu i z roku na rok przybiera konkretne kształty – POMAGAĆ LUDZIOM.