Odpoczynek i czynne spędzanie wolnego czasu jest niezwykle ważne w naszym życiu. Nie od dziś wiadomo, iż ruch ma ogromny wpływ na funkcjonowanie naszego mózgu oraz nasze samopoczucie. Nie dość, że pozawala zapomnieć o sprawach dnia codziennego, działa kojąco na nasze ciało i umysł. Daje poczucie spełnienia i szczęścia, a to wszystko dzięki magicznemu działaniu endorfin. Endorfiny modelują pracę wielu neuronów. Nazwano je "hormonami szczęścia", gdyż dają uczucie zadowolenia, łagodzą ból i pomagają radzić sobie ze stresem. Ruch może torować drogę nie tylko do poczucia szczęścia, ale również do rozwoju we wszystkich innych sferach życia. Naukowcy udowodnili, iż czynne spędzanie czasu wolnego pomaga złagodzić objawy depresji, a niekiedy działa skuteczniej niż tabletki.
Szukając pozytywów w naszym codziennym życiu, nie zapominajmy o możliwościach aktywnego odpoczynku,  jakie zyskaliśmy przeprowadzając się od Wielkiej Brytanii.  Myślę, że Wyspa obfituje w atrakcje najróżniejszego formatu, a mieszkając za granicą mamy ogromne szanse spełniania własnych marzeń i pasji.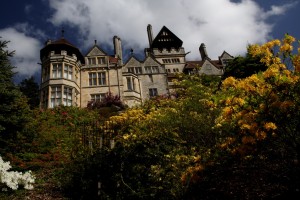 Nie musisz od razu biegać 10 km dziennie, czy wspiąć się na najwyższy szczyt Anglii, po woli przyzwyczajaj organizm do coraz większego wysiłku, pobaw się  z dzieckiem, idź na spacer z psem. Wystarczy już pięć minut na łonie natury, by poprawić sobie samopoczucie. UK obfituje w przepiękne parki, wzgórza, stawy, czy jeziora. Bardzo popularne są magiczne  jak dla mnie miejsca, będące pod opieką  The National Trust.
The National Trust, to organizacja zajmująca się ochroną, pielęgnacją przyrody i zabytków. Pod swoja opieką mają ponad 300 obiektów. Naprawdę watro odwiedzić te wspaniałe miejsca, polecam gorąco i gwarantuję wyśmienitą zabawę.
Jeżeli jesteście zmęczeni miejskim gwarem, może chcielibyście poczuć klimat angielskiej, tradycyjnej wsi? Cała wyspa obfituje w malownicze, urocze miasteczka pełne pięknych ogrodów i magicznych wiosek, wyciętych niemalże z pocztówek. Brytyjska wieś to raj dla tych, którzy uwielbiają długie spacery.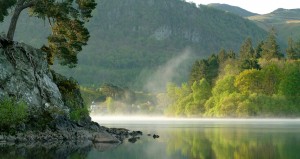 Cała Wyspa znana jest z przepięknych szlaków wędrówkowych, na przykład w regionach Peak District lub Lake District, wzdłuż zielonego wybrzeża Pembrokshire, czy górzystej Snowdonii. Jeśli zawsze tkwił w Waszym wnętrzu duch wędrowca i chęć obcowania z naturą, dłużej nie czekajcie, wystarczą wygodne buty, plecak i aktywny weekend z przygodą gotowy.
Po całej Brytanii rozsiane są lochy skrywające przerażające tajemnice. Najsłynniejszym lochem jest London Dungeon na South Bank, niedaleko London Eye. Nasza wyspa to kolebka tajemniczych zamków, górskich ścieżek i leśnych nadmorskich okolic. Atrakcje z czarownicami i czarnoksiężnikami czekają na śmiałków w York, Edynburg, Blackpool i zamku Warwick. Wszystkie lochy mają zaskakiwać i podnosić poziom adrenaliny. Niemalże z każdą miejscowością powiązana jest jakaś historia z duchami, czy magicznymi mocami. W rejonach jak: Peak District ,Yorkshire Dales, Mendip Hills, czy South Devon pełno jest budzących zachwyt, niesamowitych, dostępnych  turystycznie jaskiń i grot. Niesamowite chwile mamy na wyciągnięcie ręki.
Jeżeli planujecie odpoczynek I rozrywkę z dziećmi polecam stronę http://www.dayoutwiththekids.co.uk/. Znajdziecie tu mnóstwo atrakcji najróżniejszego formatu, zaczynając od bardzo sławnych i lubianych w UK parków rozrywki, po muzea, parki wodne, farmy, zoo, oceanaria, place zabaw, plaże, łyżwy czy narty. Wystarczy kliknąć tylko na rejon, w którym się mieszka i ogromna lista atrakcji gotowa.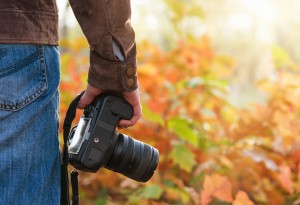 Po ciężkim tygodniu pracy, zaserwujcie sobie dawkę szczęścia i spełnienia, a planując kolejną wycieczkę, może odkryjecie w sobie nowe pasje! Może się okaże, że bardziej, niż zdajecie sobie z tego sprawę, spełnia Was fotografia, malowanie pejzaży, windsurfing, wspinaczka, nurkowanie, czy chodzenie po górach!
Barbara Larysz