Odbieranie świata zależy od nas samych. To jak odbieramy ludzi dookoła nas, wynika z naszego nastawienia. Postrzeganie innych odbywa się zawsze przez pryzmat własnych wartości i morałów. Jeżeli nasze nastawienie jest negatywne, z góry skazani jesteśmy na porażkę, a nasze czyny będziemy kreować tak, aby w tym nastawieniu się utwierdzić. Jeżeli nasze podejście od napotkanych ludzi będzie pesymistyczne, takiego samego możemy się spodziewać od innych. Pokochajcie siebie i otaczający Was świat, a świat pokocha Was.
Szukając pozytywów w codziennym życiu, chciałabym otworzyć oczy tym, którzy nadal są zamknięci i boją się choć odrobinę ugryźć nowego życia. Przypominam, iż mieszkając pośród ludzi innej kultury stale możemy się rozwijać. Jest wiele rzeczy, za które cenię Brytyjczyków, lecz postaram się bardzo ogólnie przedstawić choć kilka, abyście i Wy kolejny dzień traktowali jak wyzwanie.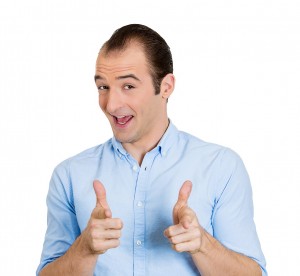 Uważam, że od Wyspiarzy możemy się uczyć pogody ducha i ogólnego optymizmu. Profesjonalnego podejścia do drugiej osoby ( ten brytyjski uśmiech). Niezależnie, do jakiej instytucji się udamy, w większości wypadków, traktowani jesteśmy z należytym nam szacunkiem, zainteresowaniem i uprzejmością.      Brytyjczycy szanują wolność i prywatność innych. Cechują się umiejętnością kruszenia tabu, nie wstydzą się przy stole flirtować i mówić o seksie. Gdy uczestnik jest homoseksualistą nikt z tego nie robi problemu.
W przeciwieństwie do rodaków, mogą poszczycić się ogromnym poczuciem własnej wartości. Jest to niezmiernie ważne, gdyż daje nam siłę sprostać najgorszym nawet przeciwnościom losu. Wiąże się to również z samodzielnością w podejmowaniu decyzji, która sprawia, że satysfakcja z osiągniętych wyników jest znacznie większa. Pozwala to na przejęcie kontroli nad swoim życiem i budowaniu szacunku do samego siebie.
Kolejnym tematem, jaki chciałabym poruszyć jest brytyjski stosunek do dzieci, osób starszych i ludzi niepełnosprawnych. W kontaktach z osobami specjalnych potrzeb, cechują się większym zrozumieniem i akceptacją. Postępują tak, aby nie naruszyć ich godności, aby wykazywać w stosunku do nich odpowiedni szacunek.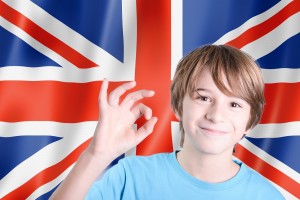 Z moich obserwacji zauważyłam, że dla Wyspiarzy dobro dzieci jest bardzo ważne, traktują je ze zrozumieniem i otaczają specjalną opieką. Zauroczona jestem ilością przeróżnych instytucji poświęconych  zabawie, edukacji czy pomocy dzieciom. Jako matka, wiem jakie to ważne. Lecz szczególnie cieszy mnie fakt, że moje dziecko ma pozwolenie zachowywać się jak najbardziej naturalnie, prawie w każdym miejscu publicznym. Tutaj nikomu nie przeszkadza, kiedy moja córeczka biega, śpiewa, tańczy, czy wpada na ludzi.
Ogólnie mówiąc, społeczeństwo brytyjskie jest opiekuńcze, a ilość instytucji charytatywnych, działających na szczeblach państwowych i międzynarodowych jest bez porównania z jakimkolwiek innym państwem. Warto uczyć się pomagać i podarować kilka funtów na cele, z którymi się utożsamiamy. Dzięki niewielkiej kwocie pomagamy utrzymać tę orkiestrę dobrej woli. Dla sceptyków przytoczę zasadę karmy: "co dajesz, to otrzymujesz".
Barbara Larysz