Czy żyjąc na emigracji można być szczęśliwym?  Co robić, by codziennie budzić się z uśmiechem na twarzy? Czy to możliwe?
Mimo że, mieszkam tutaj ponad siedem lat, jeszcze zdarza mi się zadawać sobie podobne pytania. Życie w obcym kraju, nie należy do najłatwiejszych, lecz w niczym nie pomaga wieczne rozmyślanie o przeszłości i skupianie się na negatywnych aspektach emigracji. Oddaj się własnemu szczęściu i stwórz w swojej głowie wizualizację nowego siebie, pełnego radości i samozadowolenia.
Rozejrzyj się dookoła i uświadom sobie, ile już osiągnąłeś i czego się nauczyłeś.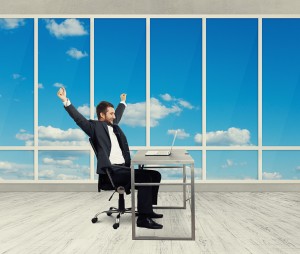 Wielu z nas mieszkając na Wyspach nawet nie jest świadomym jak się zmieniło (pozytywnie). Nowa rzeczywistość, to nie lada trudne wyzwanie, a większość poradziła sobie z nią na A plus. Wielu zaczynało od kompletnego zera, a dziś spełnia się zawodowo i realizuje swoje pasje. Codziennie słyszymy o Polakach sukcesu życia codziennego, jak i o tych, którzy osiągnęli sukces naprawdę wielkiego formatu. Wielu z nas prowadzi własne firmy, zatrudnia pracowników i odnosi sukcesy nie tylko w Wielkiej Brytanii, ale na całym świecie. W każdym z nas drzemie siła i potencjał, tylko trzeba to w sobie odnaleźć i wydobyć na zewnątrz!
Mieszkając w innym kraju, posiadamy możliwość ciągłego rozwoju. Dzięki, znajomości drugiego języka nasz mózg funkcjonuje efektywniej. Cały czas ćwiczymy pamięć krótko- i długoterminową. Nasz umysł staje się elastyczny. Rozwijamy swoją kreatywność, zdolność kojarzenia oraz rozwiązywania problemów.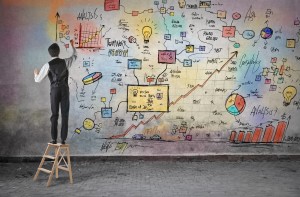 Obce słowa wpływają na nasze procesy myślowe, dialogi wewnętrzne, obrazy tworzone w naszych głowach. Im większy zasób słownictwa, tym jesteśmy bogatsi, bardziej kreatywni, posiadamy lepszą wyobraźnie. Zwiększa się nasz poziom tolerancji, nabywamy dystansu do siebie i popełnianych błędów. Na początku nauka drugiego języka może się wydawać trudna i irytująca, ale z czasem dzięki gimnastyce umysłu zdobywamy większe możliwości świadomej komunikacji. Otrzymujemy szanse poznania mentalności i kultury rodzimych użytkowników języka. Z czasem nasza pewność siebie wzrasta, jesteśmy mniej nieśmiali a bardziej otwarci i spragnieni nowych relacji. Coraz bardziej zaczynamy rozumieć inną kulturę i zasady w niej panujące. Nieznane zaczyna stawać się nasze. Zaczynamy czuć się jak we własnym domu.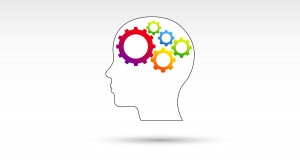 Wielu ludzi nawet nie zdaje sobie z tego sprawy. Myślą: I czego ja się tu nauczyłem? Co osiągnąłem? A już sama znajomość drugiego języka wyróżnia nas z tłumu Polaków pozostałych w kraju. Uświadom to sobie, a zrobisz ogromny krok w stronę kreowania siebie i samorealizacji.  
P.S. Jeżeli nadal czujesz się niekomfortowo z językiem angielskim odsyłam do wcześniejszego wpisu POZYTYWNYCH i do video-nagrania Mateusza Grzesiaka pt. Jak uczyć się języków obcych?  To naprawdę działa!
Barbara Larysz