No właśnie, jak się żyje,  używając jednego mózgu, a języków dwóch? Oczywiście mam na myśli język jako mowę i sposób wyrażania naszych emocji, nie mówię o tym języku co sobie można boleśnie przygryźć lub zjeść lody za jego pomocą. Ten język od lizania lodów mamy sztuk jeden, ale za sprawą tego języka możemy porozumiewać się w wielu językach. Nadążacie, dobrze tłumaczę? Czy niepotrzebnie strzępię sobie język? No, ale wróćmy do pytania, jak się żyje? Ciekawie się żyje i wesoło się żyję.
Wiele razy przekonałam się, że mózg czasem nie nadąża za językiem. Przykładowo, rozmawiam przez wiele godzin tylko po angielsku, wychodzę z pracy, dzwoni telefon, widzę na wyświetlaczu, że to mama,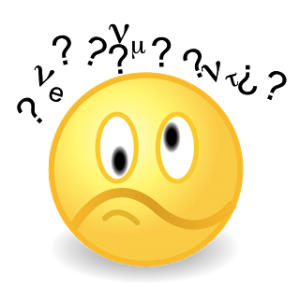 ale jednak odzywam się po angielsku i nie dlatego, że przed własną rodzicielką chce zaszpanować jaka to wielka "angelka" ze mnie. To z winy mózgu, który nie zdążył się przestawić na drugi tor. W drugą stronę to samo. Rozmawiamy ze Sznupkiem przez telefon, oczywiście po polsku, konczę rozmowę i w tym momencie koleżanka Szkotka puka mnie w ramię z  zapytaniem czy mam długopis, a ja jej automatycznie odpowiadam po polsku -"tak, mam", Znów mózg nie wyrobił na zakręciei i nie nadążył za językiem.
Zauważyłam też, że mózg uśpił funkcję "rozwój" w stosunku do języka, którego używam rzadziej. Zwyczajnie nie uczę się nowych słów po polsku, niby tam gdzieś są, ale jak ich potrzebuje, to ganiam jak głupia po tym mózgu i szukam w każdym zakamarku. Przykładem pierwszym z brzegu jest choćby kurkuma. Przyprawa, którą poznałam mieszkając już w Wielkiej Brytanii. Dla mnie to jest i będzie turmeric.To, że turmeric jest kurkumą dowiedziałam się dopiero jak zaczęłam zamieszczać przepisy na blogu. Wyobraźcie sobie, że za każdym razem muszę sprawdzać w "google" jak ten cholerny turmeric jest po polsku.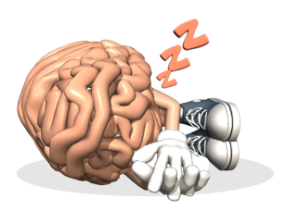 Zauważyłam też, że jak mózg jest zmęczony, rozkojarzony czy zwyczajnie śpiący to zaczyna zwalniać obroty, a wraz z nim zwalnia język. Łapię  się na tym, że zaczynam mówić po angielsku wolniej i potrzebuje czasu, aby wyrazić to co myślę. Mózg potrafi też się obrazić, miałam takie momenty w życiu, że mój angielski się uwsteczniał, tak na parę dni, albo nawet i  na cały tydzień. Uwsteczniał się na tyle, że gadać mi się z nikim nie chciało. Nie wiem jaki jest powód, ot przychodzi samo i odchodzi samo. Takie mózgowe fochy.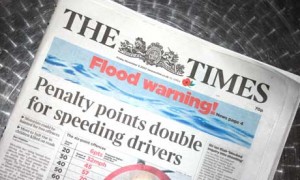 Skoro mózg ma fochy, to ja sobie mogę z niego robić żarty. Chcecie sobie zażartować z własnego mózgu? Wystarczy wziąć angielskojęzyczną książkę lub gazetę i przeczytać tekst, który ma się przed sobą, po polsku. Wychodzi z tego jeden wielki niegramatyczny bełkot. Wiele razy próbowałam przeczytać coś Sznupkowi i nie dało rady, musiałam czytać po angielsku, lub robić streszczenie odrywając oczy od tekstu.
Mawiają, że w nocy mózg odpoczywa, ale nie mózg niespokojnej emigrantki. Czasami śnię po angielsku, czasami po polsku, a dla urozmaicenia, w śnie, Sznupek do mnie mówi po angielsku, a koleżanka Szkotka po polsku. Śni mi się moje rodzinne miasto, ulice, budynki, kawiarnie, wszystko polskie, jednak po chwili wsiadam do taksówki typowo szkockiej i podaje taksówkarzowi adres domowy. Nie powiem, całkiem mi się takie sny podobają, odjechane jak filmy Tarantino.
Najbardziej jednak nie lubię jak mózg dostaje zaćmienia, czy też pomroczności jasnej. Nagle w środku zdania milknę, bo mi słowo uleciało w moim ojczystym języku i  to takie słowo, które jest kluczowe w zdaniu i nie da się kontynuować rozmowy bez tego jednego słowa. Zazwyczaj zaćmienie trwa parę sekund i mózg się reflektuje, że narozrabiał i wrzuca mi na język pierwsze słowo z brzegu, albo jakiś skrawek właściwego. Przykład choćby z dnia dzisiejszego:
Widzisz Sznupek, interes mu nie wyszedł
A bo to Sznupcia takie teraz niepewne czasy
Może i tak, ale do interesów to trzeba mieć….mieć…
Co trzeba mieć?
No trzeba mieć tą, tą, no tą…..
No wyduś z siebie Sznupciu
bo do interesów trzeba mieć……trzeba mieć CYKAŁKE!!!
Cykałke?
No cykałkę!
Sznupcia, a może tak SMYKAŁKĘ?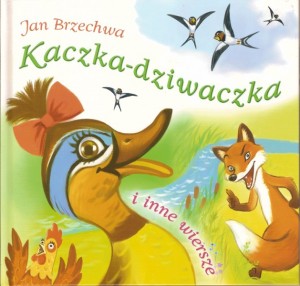 Pewnie trochę was zanudziłam tymi wywodami, ale musiałam to sobie gdzieś spisać, żeby za następne 10 lat sprawdzić, jak ten mój mózg sobie  radzi z dwoma językami, bo to, że radzić sobie musi, to jest pewne.Taki już los mojego mózgu, że musi "robić" na dwa języki.
Nie wierzcie w żadne bajki, że po "nastu" latach na emigracji można zapomnieć ojczystego języka. Nie ma takiej możliwości! Kto się na bajkach Brzechwy wychował, kto przebrnął przez "Dziady" Mickiewicza, kto zaczytywał się w "Trylogii" Sienkiewicza i uczył się Trenów Kochanowskiego na pamięć, nie ma prawa języka w gębie zapomnieć i basta!
 [gap height="10″]
Zamieszczony na pozytywni.co.uk za zgodą samych Sznupków :).
[gap height="10″]