"Ludzie tęsknią za całkowitą odmianą, a jednocześnie pragną, by wszystko pozostało takie jak dawniej."
Paulo Coelho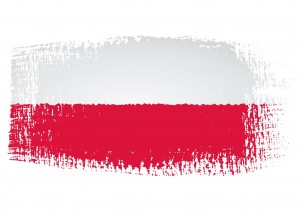 "Litwo, Ojczyzno moja! Ty jesteś jak zdrowie;
Ile cię trzeba cenić, ten tylko się dowie,
Kto cię stracił. Dziś piękność twą w całej ozdobie
Widzę i opisuję, bo tęsknię po Tobie."
Niesamowite, kiedy po tylu latach, kiedy sami jesteśmy na emigracji, dopiero w pełni rozumiemy słowa Mickiewicza. Teraz tekst Inwokacji, ba cała literatura emigracyjna jest nam niezwykle bliska, teraz dopiero rozumiemy, co nam chcieli powiedzieć!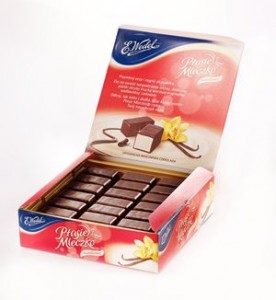 Myślę, że prawie każdy z nas tęskni, na początku tęskni się za wszystkim, nawet za rzeczami, których tak naprawdę się nie lubiło. To normalne, po prostu to zaakceptujmy. Fakt, że nie możemy czegoś mieć powoduje, że pragniemy tego jeszcze bardziej. Z czasem to minie. Choć i do tej pory zdarza mi się biec, po ptasie mleczko do polskiego sklepu, by choć przez chwilkę, poczuć się jak dawniej.
Każdy z nas ma w swojej głowie, ten idealny obraz Polski i Polskości, chwilami troszkę przesadzony, widziany tylko w ciepłych kolorach, jakby tam nigdy nie było deszczu i szarości! To również normalne, nasz mózg funkcjonuje tak, że podsyła nam tylko, te szczęśliwe wspomnienia i najczęściej, kiedy wspominamy Polskę, widzimy ją oczyma dziecka, kiedy wszystko smakowało lepiej, tak jak od mamy.
Nastawmy się, że tak już będzie, że zawsze coś Nas ominie, że tak naprawdę będziemy żyli na dwa światy, mieli dwa domy. Czasami będą nas omijać ważne uroczystości, spotkania rodzinne, ale takie są realia, żyjemy gdzie indziej.
Przyzwyczajmy się do tego, że będą nas pytać skąd jesteśmy, gdzie pracujemy i na jak długo przyjechaliśmy. Jesteśmy silni, znamy swoją wartość, wiemy, kim jesteśmy i kim chcemy być. Potrafimy odnaleźć się w innej rzeczywistości i z łatwością się zaadaptować.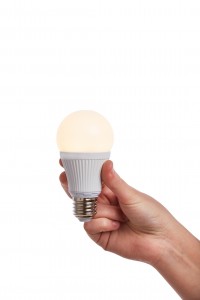 Spójrzcie na to z tej strony, że pomimo tej tęsknoty, cierpienia, nauczyliśmy się i nauczymy jeszcze, wielu rzeczy. Nasze życie nabrało tępa, staliśmy się silniejsi, cierpliwsi, zaradniejsi. Żyjąc na emigracji jesteśmy w stanie przeżyć nasze życie w 100 procentach, możemy skupić się na własnej rodzinie i własnym życiu. Jesteśmy niezależni, jesteśmy panami własnej przyszłości. Żyjemy tak, jak chcemy z większym dystansem do ludzi i samych siebie. Staliśmy się mniej materialni, ważniejsze jest dla nas szczęście rodzinne i przeżywanie chwili. Nie interesujemy się tak czyimś życiem, jak nadal robi się to w Polsce, i zdecydowanie myślę, że nie jesteśmy nieudacznikami, wręcz przeciwnie, to my się odważyliśmy na bycie z dala od bliskich i pojechaliśmy w nieznane i świetnie sobie w tej sytuacji poradziliśmy. Co więcej, my wcale o Polsce nie zapomnieliśmy i nie przestaliśmy jej  kochać! Robimy wszystko, aby się nią otaczać, aby choć przez chwilkę być niej blisko. I to jest podstawa, musimy połączyć w sobie to rozdarcie i nauczyć się żyć w dwóch rzeczywistościach.
Nie katujcie się za to, że od czasu do czasu tęsknicie i wspominacie Polskę, to normalne, pomóżcie sobie, zadzwońcie do starego przyjaciela i pogadajcie o starych czasach.
Teraz jest inaczej, nie lepiej nie gorzej, po prostu inaczej. Pamiętajcie o swoim potencjale i o tym, co w życiu jest naprawdę ważne, kochajcie siebie i ludzi wokół. Rozwijajcie się, słuchajcie innych, poznawajcie nowe miejsca i kultury, miejcie otwarte umysły, a gwarantuję Wam, że to przyniesie sukces, spełnienie i szczęście.
Barbara Larysz