Dlaczego tak często używasz słów: "nie mogę"? Dlaczego nie podejmujesz działania bo "to się nie uda"? Dlaczego "niemożliwe" tak często gości w Twoim słowniku? Sprawdź, czy nie dopadł Cię Syndrom Człowieka Patrzącego W Chodnik.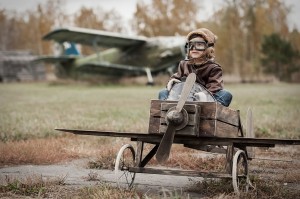 Co ciekawego jest w chodniku?
Kiedy byłeś dzieckiem, świat był prosty. Wszystko było możliwe. Wróżki i smoki kryły się wszędzie. Zamykałeś oczy i przenosiłeś się do przepięknej krainy, w której spełnienie marzenia było banalnie proste. Wystarczyło o nim pomyśleć i samo się spełniało. Chciałeś być rycerzem? Proszę bardzo. W ułamek sekundy przeistaczałeś się w bohaterskiego młodziana, który ciężkim mieczem zabija groźnego smoka. Chciałaś być księżniczką? Nic prostszego. Wskakiwałaś w kieckę mamy i czekałaś aż bohaterski rycerz wybawi Cię z rąk smoczyska, piratów czy czegokolwiek, co Ci do głowy przychodziło. I ten rycerz natychmiast się pojawiał. Nie znaliście wtedy słów "niemożliwe", "nigdy", "za późno".
Z biegiem czasu jednak, z każdym rokiem, przytłaczało Cie coraz więcej problemów. Małych i dużych. Nie było już czasu na zabijanie smoków, nie było czasu na bieganie po mieszkaniu w balowej sukience księżniczki. Dni zaczęły robić się coraz bardziej szare, życie coraz bardziej nudne. Ani się spostrzegłeś, a przestałeś patrzeć w niebo. Bo i po co? Słońce przecież za chmurami. Nuda. Codzienność. Rutyna. Problemy. Nawet nie wiesz kiedy zacząłeś patrzeć pod nogi. Ale nie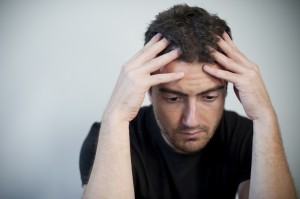 po to, by uważać, gdzie stawiasz swe kroki, ale by nie widzieć, co się dzieje wokół Ciebie. Dołączyłeś do szarego tłumu, skupionego na realizowaniu mało istotnych celów. Zarabiasz pieniądze, ale zapomniałeś o pasji, o marzeniach. Czasem podnosisz głowę i z zazdrością przyglądasz się barwnym istotom – marzycielom. Mówisz, że to wariaci, szaleńcy, artyści, rewolucjoniści, nieodpowiedzialne osobniki. Marzyciele idą pod prąd i patrzą w niebo, wydaje się, że niektórzy nawet posiadają przepiękne skrzydła, dzięki którym unoszą się pod niebiosa. Szary człowiek przygląda się marzycielom i myśli: "też tak mogę", ale natychmiast pojawiają się kolejne "jest już za późno, aby coś zmienić", "mnie nigdy się nie uda" i "to niemożliwe". Szara istota rusza przed siebie, znów wpatruje się w chodnik i w ten sposób umiera za życia.
Co się stało? Właśnie dopadł ją Syndrom Człowieka Patrzącego w Chodnik. Dzisiejszy świat wypełnia kilka miliardów istnień. Każda ludzka istota codziennie przeżywa troski i boryka się z różnymi problemami. I jeśli skażona jest smutnym syndromem, zaraża kolejne osoby. To jak wirus – rozprzestrzenia się szybko i zabija wielkie pokłady entuzjazmu, tkwiącego w każdym z nas. Leczenie bez dobrej woli pacjenta, jest niemożliwe.
Co więc zrobić, by pozbyć się tego śmiercionośnego wirusa? Recept jest mnóstwo, ale wszystkie prowadzą do jednego: wystarczy podnieść głowę i spojrzeć w niebo. Skrzydła zaczynają wyrastać, kiedy zdamy sobie sprawę z tego, kim jesteśmy. A jesteśmy przecież marzycielami.
Drogi Pozytywny, aby profilaktycznie ochronić się przed tym groźnym syndromem – zainwestuj w siebie. Daj się przekonać, że Twój sukces jest w Twoich rękach, że aby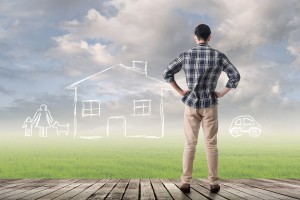 zrealizować cel, trzeba go sobie najpierw wyznaczyć. Żyj pełnią życia, żebyś na jego finale mógł śmiało powiedzieć: "niczego nie żałuję". I co najważniejsze: myśl POZYTYWNIE.
A jeśli łapie Cie dołek, a wzrok ucieka ku chodnikowi, odwiedź naszą stronę o poczytaj o tym, jak stać się tym, kim chcesz się stać. POZYTYWNYM. MARZYCIELEM.