Dlaczego bogaci uznawani są za złodziei, a biedni za biedaków? To pytanie najbardziej pasuje do określenia mentalności Polaków.Zastanówmy się kogo określamy mianem biedaka, a kogo bogacza. Biedak to ten, któremu ledwo wystarcza pieniędzy na życie 'do pierwszego'. Bogaty to ten, co ma luksusowe samochody, wille na Karaibach i w Konstancinie, na ręce złoty zegarek i koniecznie śpi na pieniądzach. Idąc tym tokiem myślenia, rozważmy jak do owych sytuacji doszło.
[gap height="20″]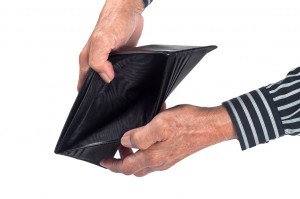 Biedny pracuje za minimalną pensję krajową, podąża według utartych schematów – praca dom, praca dom. Co zarobi, od razu wydaje. Nie oszczędza, nie inwestuje, bo nie ma z czego, bo z czegoś musi żyć. I tak mijają kolejne dni biednego Polaka narzekającego na rząd, państwo, emerytury, bogaczy i ciągłe podwyżki w sklepach. Biedny Polak nie zdążył się zorientować, że aby godnie żyć nie wystarczy tylko harować za minimalną krajową. Nie dostrzegł szansy we własnym potencjale. Nikt bowiem nie uświadomił mu, że on też może być wielki, że on też ma talenty, które może w sobie rozwinąć i wykorzystać tak, aby się wzbogacić. Za to od najmłodszych lat (bowiem już od przedszkola), uczono go, że nie może się wychylać, ani zaprzeczać panującym regułom. Jedyne co może to tylko zgadzać się na niesprawiedliwy los, klepać biedę i od czasu do czasu narzekać po kryjomu, jak to źle mu się żyje. W szkole każde wyrażenie własnej opinii nie zgodnej ze schematami, było krytykowane. Rodzice wówczas słyszeli, że dziecko jest zbyt energiczne, zbyt pewne siebie, nie słucha nauczycieli, ciągle rozrabia i w dodatku ciągle rysuje po zeszytach i ławkach zamiast pisać. Zmartwieni rodzice biednego małego Polaka nie zainteresowali się powstającym talentem ich dziecka. Nigdy nie zapytali go, czy rysowanie naprawdę sprawia mu radość, czy chciałby się w tej tematyce rozwinąć. Za to zganili za złe zachowanie, za niepodporządkowanie i ochrzanili, że powinien na lekcjach pisać, nie rysować. Później już było tylko gorzej. Na studia biedny Polak poszedł, bo podobno po ukończonych studiach ma się większe zarobki. W dniach wolnych od studiowania stał za barem lub sprzątał pobliskie ubikacje, za kilka stówek miesięcznie. Ciągle narzekał, że ciężko mu finansowo i jednocześnie marzył, że tytuł magistra jest przepustką do lepszej przyszłości. Nikt nie uświadomił młodego biednego Polaka, że studia już nic nie dają. Wykształcenie przestało mieć znaczenie, o czym wkrótce przekonał się młody biedny Polak wkraczający na rynek pracy. Harował za minimalną krajową, tak samo jak jego koledzy. Z tym wyjątkiem, że koledzy kończyli zawodówkę, a nasz biedny Polak zmarnował pięć lat ze swego życia na studiowanie. Później już było tylko gorzej. Media i otoczenie wmawiały biednemu Polakowi, że powinien się cieszyć, że ma pracę, a nie narzekać, że tak mu ciężko finansowo, bo przecież inni nie mając co do garnka włożyć. Pomińmy momenty, jak ciężko było biednemu Polakowi założyć rodzinę, utrzymać własne dziecko, czy też pomóc mu wkroczyć na własną życiową ścieżkę. Po wielu smutnych i ciężkich latach przyszedł czas emerytury. Nasz biedny i bardzo schorowany Polak, trzęsącą się ręką chwytał wyciągi z konta. Nie mógł uwierzyć, że po tylu latach harówki nie jest w stanie godnie żyć. Państwo wypięło się na niego najbardziej jak się dało, system emerytalny zawiódł. Nasz biedny Polak nawet na emeryturze klepie biedę, dalej narzeka na rząd, podatki, bogaczy i wysokie ceny w sklepach.
[gap height="10″]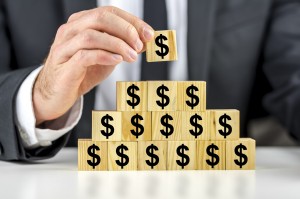 A jak sytuacja ma się w przypadku bogatego Polaka? Być może miał podobne dzieciństwo do biednego Polaka. Rodzicie ani szkoła nie pomogli mu rozwinąć talentów. Po studiach też harował za minimalną krajową, ale zarobione pieniądze odkładał. Co miesiąc zawsze tą samą kwotę, niezależnie od wydatków. Ponadto po skończonej pracy nie zasiadał przed telewizorem z puszką piwa, tak jak biedny Polak, by posłuchać, jak to źle na świecie się dzieje, tylko szukał alternatywnych źródeł dochodów. Przez 30 lat żył w przekonaniu, że nie ma żadnego talentu. Aż tu nagle okazało się, że umie sprzedawać. Świetnie sprzedawać. Zaczął od małej, jednoosobowej firmy. Odłożone pieniądze i masa godzin zaangażowania, pozwoliły mu rozwinąć w ciągu kilku lat prosperującą firmę. Nie wydawał wszystkiego co zarobił. Nie były mu potrzebne cztery samochody i trzy domy. Żył na poziomie, ale nie z rozmachem. Nasz bogaty Polak już dawno zorientował się, że państwo nie zapewni mu godnego życia na emeryturze. Postanowił sam odkładać pieniądze, inwestował w nieruchomości i w swoją firmę. Kolejne zyski znów pomnażał. Dziś jego firma i sieć nieruchomości ma się świetnie. Już nie musi martwić się, czy wystarczy mu do pierwszego, ani czy jest w stanie utrzymać swoją rodzinę. Robi to co lubi, wyjeżdża tam gdzie chce i nie ogląda telewizji. Nie czyta również gazet. Bo media kłamią i manipulują.
Dlaczego zatem biedny sądzi, że bogaty wzbogacił się na oszustwach? Bo biednemu nikt nie wytłumaczył, że nie musi być biednym. A bogaty na własnych błędach zrozumiał, że bieda nie jest dla niego.
[gap height="10″]Tekst na podstawie serii książek Roberta Kiyosaki oraz książki 'Biedny Polak, Bogaty Polak'.
Pozytywni!