Od zera do bohatera – takie motto od najmłodszych lat przyświeca Tomaszowi Dylowi. Przyjechał do Wielkiej Brytanii już w dzieciństwie z rodzicami. Nie miał większego wyboru w kwestii wyboru nowego kraju. Miał za to wybór, jak żyć i jak planować przyszłość. I zaplanował to genialnie. Dziś jest właścicielem bardzo dobrze prosperującej agencji promocyjno-reklamowej, wykładowcą uczelni wyższej, zawiera wielkie kontrakty i spełnia się w tym, co robi. Da się? Da!
Skąd się Pan wziął w Wielkiej Brytanii? Jakie zrządzenie losu tu Pana rzuciło?
O moim wyjeździe do Wielkiej Brytanii zadecydowała rodzina – jako trzynastolatek nie miałem za wiele do powiedzenia. Jednak, jednym z celów była zapewne nauka języka angielskiego u źródła  – ten cel udało się osiągnąć. Rodzice wyjeżdżali z Polski w poszukiwaniu lepszej pracy i zapewnienia lepszego bytu dla mnie.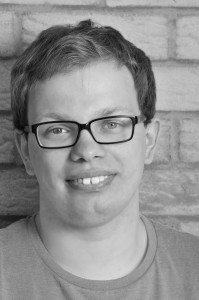 Czym się Pan obecnie zajmuje i jak wyglądała Pana droga do tego, co Pan robi teraz?
Od blisko 7 lat zajmuję się prowadzeniem agencji promocyjno – reklamowej "GottaBe!", która dzieli się na dwie części: etniczną – specjalizującą się w kampaniach skierowanych na mniejszości narodowe, zamieszkujące na Wyspach oraz w Irlandii. Druga część agencji, planuje i przeprowadza akcje mainstream'owe – tutaj grupa docelowa jest zupełnie inna i zależy od projektu, nad którym pracujemy.
Agencję założyłem mając zaledwie 17 lat – po 4 latach mieszkania na Wyspach, stwierdziłem, że trzeba zacząć spełniać swoje marzenia. Jako nastolatek nie spodziewałem się tego, że globalne marki tj. Specsavers, Randstad czy Western Union zostaną moimi klientami. Projekty, jakie realizujemy są zaplanowane przez mój zespól, każdy jest indywidualny i przygotowany bezpośrednio dla danego klienta. Współpracujemy z wieloma światowymi markami, ale również z małymi start-upami, osobami indywidualnymi, chcącymi zaistnieć i zdobyć pierwszych klientów. Nasza praca przede wszystkim polega na zaangażowaniu potencjalnego klienta z marką, z którą współpracujemy.  Oprócz "GottaBe!" jestem także wykładowcą na uczelni Southampton Solent University, gdzie uczę na kursach związanych z marketingiem, PR oraz zarządzaniem biznesem.
Czy Polakowi łatwo jest prowadzić firmę w Wielkiej Brytanii?
I tak i nie – wszystko zależy od nastawienia i tego jak przedstawiamy swój biznes. Tak, gdyż jest to o wiele prostsze niż w Polsce, o wiele mniej papierków i brak konieczności do odwiedzania różnego rodzaju urzędów. Zapewne trudniej będzie tym, którzy nie znają języka angielskiego. Ważne jest jednak to, by spróbować. Polacy często popełniają błąd, zamykając się jedynie na polskiego klienta, ignorując przy tym tysiące innych możliwości. Nie bójmy się otworzyć naszych bram do innych społeczności, możemy tylko na tym zyskać.
Ja w swojej firmie zatrudniam wielu Anglików, od 16-latków realizujących projekty szkolne typu apprenticeship, po doświadczonych account manager'ów.
Co jest Pana celem życiowym i zawodowym?
Może to zabrzmi dość śmiesznie, ale jako nastolatek, obejrzałem film "Roboty", w którym padł cytat, który na dobre zapadł mi w pamięć – "od zera do bohatera". Przyjeżdżając na Wyspy, nie znałem angielskiego, nie miałem znajomych i pierwsze miesiące należały do trudnych, stąd też zaczynałem od zera. Teraz jestem na drodze do bohatera – jak dużo mi jeszcze brakuje? Nie wiem, czas pokaże. Zapewne celem zawodowym jest rozbudowanie i dalsza ekspansja firmy, tak byśmy mogli docierać do jeszcze większej liczby klientów oraz dostarczali coraz ciekawsze i mniej standardowe kampanie. Takie, które sprawią, że potencjalny przechodzień zechce się sam zatrzymać i przyłączyć do projektu.
Jeśli chodzi o cele życiowe, to nadal chcę być szczęśliwym człowiekiem i dzielić się moim doświadczeniem z innymi – bardzo lubię angażować się w różne projekty charytatywne itd.
Jak walczy się o klienta w UK? Inaczej niż w Polsce?
Wszystko zależy od produktu lub też usługi jaką oferujemy. W "GottaBe!" walczymy o klienta naszą pasją do tego co robimy i zachęcamy, by dali nam szansę zaprezentować, co możemy dla nich osiągnąć.
Jakie są Pana najbliższe plany? Kiedy będzie mógł Pan określić się mianem człowieka sukcesu? A może już nim Pan jest?
Nie wydaje mi się, że jestem człowiekiem sukcesu – po prostu robię to, co lubię, przy tym dobrze się bawię, a moi klienci odnoszą sukces i zdobywają nowych klientów.
Owszem, jestem laureatem nagrody dla Młodego Przedsiębiorcy Roku (Young Entrepreneur of the Year), co sprawiło, że moje zaangażowanie jak i ciężka praca zostały docenione i nagrodzone, jednakże nie osiadam na laurach i nie uważam się za człowieka sukcesu.
Człowiekiem sukcesu można nazwać Nelsona Mandelę czy Stephena Hawkinga – brakuje mi do nich jeszcze bardzo wiele.
Czym jest dla Pana sukces?
Sukces ma wiele znaczeń i każdy z nas zapewne go inaczej interpretuje – dla mnie sukces jest wtedy, kiedy człowiek dokona pewnego breakthrough (przełamania frontu) – stąd też w mojej poprzedniej wypowiedzi odniosłem się do osiągnieć tak wspaniałych osób jak Mandela czy Hawking.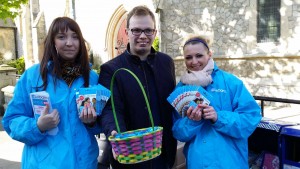 Co mógłby Pan poradzić Polakom, którzy zastanawiają się nad wyborem życiowej drogi? (wahają się nad przyjazdem do UK, zastanawiają się nad założeniem firmy i pójściem do przodu)
Pozwolę sobie przytoczyć cytat Richarda Bransona, założyciela Virgin, on powiedział "screw it, let's do it" (Zaryzykuj i zrób to). Ja właśnie tak zrobiłem, zaryzykowałem i spróbowałem ze swoim biznesem – dzisiaj, patrząc na to z przestrzeni 7 lat, nie żałuję mojej decyzji.
Jeśli masz pomysł i jesteś pasjonatem tego, co robisz – pokaż to, zaraź swoją pasją innych. Przy tym słuchaj opinii odbiorców – pozytywną chowaj do jednej szuflady, negatywne opinie, analizuj – nie krytykuj i staraj się przyjąć na "klatę", po czym zastanów się czy nie warto byłoby zmienić produkt, usługę tak by była perfekcyjna. Wielka Brytania ani drogi do niej nie są usłane różami – zanim osiągniesz sukces, będziesz musiał trochę nad tym popracować.
Pamiętaj jednak, że Twój produkt czy serwis może spodobać się innym, tak więc nie zapomnij o nich – wymyśl nazwę firmy, taką by była łatwa dla każdego, ostrożnie dobierz kolorystykę itd.
Czego, jako Pozytywni, możemy Panu życzyć?
Niekończącej się pomysłowości – tego w mojej pracy najbardziej potrzebuję. Z góry dziękuję J
Przyjąłem sobie zasadę, że jeśli ktoś mi czegoś życzy, to ja powinienem się odwdzięczyć. Tak więc Wam – Pozytywnym osobom, życzę powodzenia oraz by i zwykłe dni przyniosły to, co Wam śni 🙂
Dziękujemy
Jaśko