W sobotę 27 czerwca, w Gateshead Old Town Hall, odbyły się pierwsze Targi Polskiego Biznesu "Pozytywni w Biznesie" zorganizowane przez Pozytywni Un Ltd. Targi połączone były z serią spektakularnych wydarzeń![gap height="5″]
Odwiedzający mieli niezwykłą okazję do poznania polskich przedsiębiorców prowadzących swoje działalności w UK, nawiązania nowych, cennych znajomości i poszerzenia swojej wiedzy w aspekcie rozwoju osobistego. Ogromnym zainteresowaniem cieszyła się również wystawa prac artystów polskich, biorących udział w projekcie "Be Creative" zainicjowanym przez Andrzeja Zagdana.
[gap height="5″]
Odwiedzając targi, można było zapoznać się z ofertą następujących firm i instytucji:

·        Timoore Systems – firma prowadzoną Piotra Tymochowicza, w tym roku wprowadzającą swoje usługi i ofertę szkoleniową na rynek brytyjski

·         European Security Acadamy – jeden z najlepszych na świecie ośrodków szkolących specjalistów z branży ochrony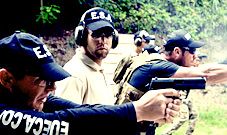 ·        Polska Szkoła Taekwondo HWA RANG, prowadzona przez Mariusza Biziewskiego w Newcastle;
członkowie klubu HWA RANG odnoszą wiele spektakularnych sukcesów w Wielkiej Brytani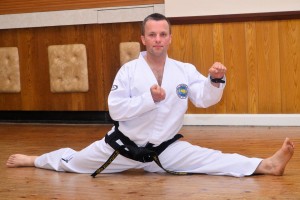 ·         Istniejąca od 2009 roku Polska Sobotnia Szkoła w Newcastle upon Tyne, założona przez Panią Annę Kurkiewicz
·        Można było również skorzystać z oferty ubezpieczeń OWL, które reprezentowała Katarzyna Krysińska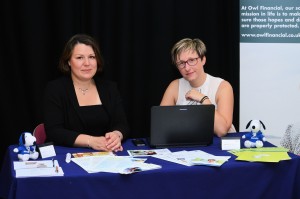 ·        Usługi Fryzjerskie Moniki Przybylskiej – prowadzącej swoją działalność w Gateshead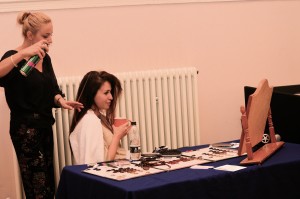 ·        Sunderland reprezentowała znana wszystkim w North East organizacja ICOS – International Community Organization of Sunderland
·        Z Londynu przyjechali do nas niesamowici i niezwykle pozytywni przedstawiciele Polish Success Center, którzy mówią o sobie tak: Polish Success Centre to firma, której misją jest wspieranie Polaków i Polek na Wyspach w osiąganiu swojego pełnego potencjału, czyli w życiu prywatnym szczęścia, a w życiu zawodowym lub biznesowym – sukcesu. Polish Success Centre powstało po to, aby Polacy byli bogaci – cokolwiek bogactwo dla nich oznacza. Tworzy przyjazne środowisko do wylęgania talentów – talentów, z których często wiele osób nawet nie zdaje sobie sprawy. Każdy ma w sobie nieoszlifowany diament – a Polish Success Centre posiada odpowiednie narzędzia, aby je wyszlifować.
Około południa, odbyło się niepowtarzalne spotkanie autorskie z Panem Piotrem Surmaczyńskim, autorem zbioru opowiadań pt. "Wyspa Dreszczowców". Bohaterami opowiadań są Polacy, w różnym wieku i różnej płci, którzy w mniej lub bardziej świadomy sposób, wyemigrowali do Wielkiej Brytanii. Każda z postaci posiada inny bagaż doświadczeń, pragnień i lęków. Narracja opowiadań (prowadzona w pierwszej osobie) pozwala w stu procentach utożsamić się z kreowaną postacią – co pozwala w niewiarygodnie realny sposób przeżyć książkę.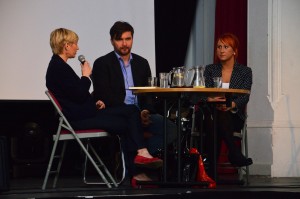 Pan Piotr Surmaczyński opowiadał o swojej twórczości i życiu, polemizował z publicznością, zaskakiwał oryginalnymi wypowiedziami. Mimo, że mieszka w Londynie, nie nazywa siebie emigrantem, a kolonizatorem. Nie czuje się obdarty ze swojej Polskości, on kreuje ją wokół siebie. 
Trudno pozostać obojętnym na emocje, które przekazuje nam Piotr Surmaczyński; jego twórczość zaskakuje, podnosi poziom adrenaliny, a czasami wzrusza. Kameralna atmosfera, którą Piotr stworzył wraz z publicznością podczas całej prezentacji oraz prezentacji opowiadania pt. "Jestem Polką", wywołała pełne szacunku skupienie, a w konsekwencji – co najważniejsze, niesamowite refleksje u odbiorców.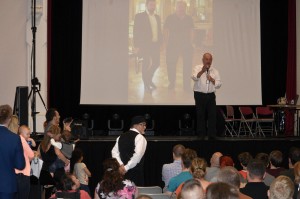 Idąc ku końcowi sobotnich wydarzeń – około godziny 15, pełni podekscytowania mieliśmy okazję być uczestnikami wystąpienia Księcia Jana Żylińskiego. Polski Książę przyjechał do Gateshead, żeby spotkać się z polską społecznością z North East w celu promowania jedności i przynależności społecznej. Było to trzecie spotkanie Księcia Żylińskiego (pt. "Polaku poczuj swoją siłę"). Spotkanie podczas Targów zaskoczyło Księcia najwyższą z dotychczas przez niego odbytych spotkań frekfencją, oraz ogromnym zaangażowaniem ze strony publiczności.
Nasz rodak (mimo, że urodzony w Londynie) jako pierwszy stanął w obronie naszych praw (i to w wyjątkowo efektowny, inteligentny i zabawny sposób).  Słowa Janka (bo tak kazał nazywać siebie Książę), są cytowane we wszystkich mediach, zarówno w prasie drukowanej jak i w serwisach internetowych. Janek walczy za Polskę, choć z przekonania jest pacyfistą. Wie, że czasami trzeba się bić. Nie szuka wojny, ale niekiedy – jak mówi – samoobrona jest konieczna.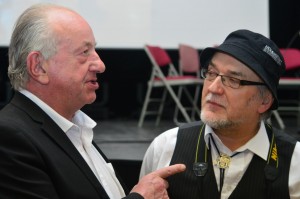 Nasz gość opowiedział nam czym dla niego jest bycie Polakiem, dlaczego wyzwał na pojedynek lidera partii nacjonalistów, a co najważniejsze – jak walczyć o naszą tożsamość narodową. Spotkanie z Jankiem przerodziło się w dynamiczną dyskusję o problemach w budowaniu jedności w polskiej społeczności. Wspólnie doszliśmy do wniosku, że łączy nas wszystkich krytyka kierowana przeciwko nam. Możemy się temu sprzeciwić tylko wtedy, kiedy jako wspólnota poczujemy swoją siłę. Pojedyncza jednostka jest w stanie dokonać większych zmian, tylko wtedy, kiedy dołączy do większej – zorganizowanej grupy. Dlatego – Kochani Rodacy, organizujmy się, wspólnie zmieniajmy opinie na nasz temat, wzajemnie utwierdzajmy się w przekonaniu, że jesteśmy wyjątkowym narodem, z wyjątkową historią, odwagą i potencjałem. Kiedy razem uwierzymy w swoją siłę, Brytyjczyków przekonać do naszej wyjątkowości będzie już o wiele łatwiej J .
Serdecznie dziękujemy wszystkim uczestnikom Targów za udział i zaangażowanie! I zapraszamy wszystkich na kolejne wydarzenia organizowane przez Pozytywnych. A będzie ich sporo :).
Poniej znajdziecie galerię zdjęć relacjonującą przebieg targów.
Barbara Larysz