Rozpoczęła się rewolucja. I po raz pierwszy nie będzie w niej agresji, wyzwisk ani niepotrzebnych wystrzałów. To bowiem rewolucja Pozytywnych. Zamiast narzekać na ciężki los Polaka w UK – po prostu przystąp do rewolucji. Zostań Pozytywnym, zaproś znajomych i z podniesioną głową idź do przodu. Bo tam właśnie, z przodu, jest Twój cel. Problemy zostaw z tyłu!
Pojawili się znikąd i robią rewolucję w mediach polonijnych. To my – Pozytywni. Takie sobie nic, tylko strona internetowa, tylko fanpage – decydując się na ich utworzenie nie przypuszczaliśmy, że trafimy w nieodkryte zakamarki serca Polaków w UK. Chcieliśmy zrobić coś, dzięki czemu Polacy nie będą więcej postrzegani jako patałachy, darmozjady, pijacy i złodzieje. Wiedzieliśmy też, że aby zmienić mentalność, aby walczyć ze stereotypami, potrzeba czasu.
Zaplanowaliśmy działania na kilka najbliższych lat. Zdawaliśmy sobie sprawę, że przed nami żmudna praca. Spodziewaliśmy się też ataku hejterów, którzy będą nas krytykować i masakrować opiniami niespełnionych ludzi. Przygotowaliśmy się na to. Przeszliśmy serię szkoleń wzmacniających odporność na stres i mimo wszystko, postanowiliśmy działać.
Od kilku miesięcy możecie zaglądać na naszą stronę. Wielu pewnie zawiedliśmy – nie znajdziecie tu złych informacji, nie znajdziecie taniej sensacji, robienia z igły wideł. Nie znajdziecie tu krytyki ani Polaka ani Anglika. Znajdziecie za to całą masę pozytywnych informacji, poznacie całą rzeszę pozytywnych osób, które twardo stąpają po ziemi i wiedzą, po co są w tym miejscu, w którym są.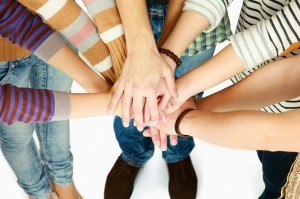 Pozytywni stali się marką rozpoznawalną, marką celebrytów – wśród których mogą znaleźć się wyłącznie optymiści i ludzie sukcesu. I nie mówimy wcale o wielkich sukcesach gwiazd, o wielomilionowych inwestorach. Zapraszamy do naszego grona Polaków, którzy po prostu radzą sobie z codziennymi troskami, którzy wyznaczają sobie małe cele i krok po kroku do tych celów dążą. Są wśród nas ludzie, którzy w Wielkiej Brytanii zaczynali od niczego, a dzisiaj prowadzą dobrze prosperujące firmy. Są wśród nas ludzie nieprzeciętni, którzy swoim talentem zdobywają świat. Są wśród nas ludzie, którzy tylko na pozór wydają się przeciętni, ale znajdują czas na niebanalne przedsięwzięcia i tym wyróżniają się z szarego tłumu. Prezentujemy Wam wartościowych ludzi, którzy dążąc do wyznaczonego celu, nie dali się przytłoczyć opiniami malkontentów, że "się nie da, nie warto, po co".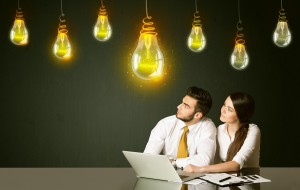 Dzisiaj, z perspektywy czasu, widzimy jak wielu Pozytywnych jest wokół nas. Wielu już Wam zaprezentowaliśmy i prezentować będziemy kolejnych. I widzimy już, że to źródełko nigdy nie wyschnie. Wygląda bowiem na to, że każdy z Pozytywnych otacza się całą masą podobnych mu osób. Więc jeśli zaglądacie już na naszą stronę, to zapewne identyfikujecie się z nasza filozofią i zapewnie znacie kogoś, kto tak jak Wy jest Pozytywny. Jeśli robicie coś wyjątkowego, jeśli czujecie się ludźmi sukcesu tu – na obcej ziemi, jeśli podążacie za pasją, za swoimi marzeniami, jeśli nie godzicie się na krzywdzące opinie na temat Polaków w UK, odezwijcie się do nas. Opowiedzcie nam swoją Pozytywną historię (innych nie opublikujemy ;-)).
Pokażmy całemu światu, ile w nas wartości i potencjału. A my, ze swej strony zapewniamy, że w najbliższym czasie Pozytywni wyjdą na ulicę. Będzie o nas głośno. Podejmiemy ciekawe inicjatywy, promować będziemy mądrych i przedsiębiorczych Polaków – żeby było z kogo brać przykład.
Niniejszym zapowiadamy Wam niesamowity rok pełen pozytywnej energii.  Bądźcie z nami!
Jaśko