W środę i czwartek, dzięki portalowi pozytywni.co.uk, mieliśmy okazję uczestniczyć w niezwykle interesujących spotkaniach polonijnych, na których specjalnym gościem była Dagmara Chmielewska.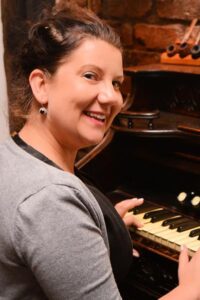 Dagmara to polska aktywistka i tegoroczna kandydatka do polskiego parlamentu, ciesząca się niezwykłym autorytetem. Założycielka znanej polskiej organizacji Hurricane of Hearts. Inicjatorka przystanku WOŚP w Londynie, która w spędza większość swojego życia na realizowaniu z ogromną pasją i sukcesem projektów społecznych w różnych krajach świata, w tym Grecji, Polsce, Irlandii, Anglii. Pracuje z Polonią na każdym szczeblu społecznym, biznesowym i edukacyjnym. Zaaranżowała jedne z największych polonijnych akcji w UK: 400m2 flaga szachownica lotnicza na meczu Anglia-Polska na Wembley w 2013 roku, Finały WOŚP,  jako pierwsza zwróciła się z pomocą dzieciom poszkodowanym na Majdanie.
Spotkanie środowe, odbyło się w klubie Popolo, gdzie już wcześniej odbywały się nasze spotkania i Polskie Pozytywne Noce. W tle słychać było polską muzykę o którą zadbał Rafał Marzec, a atmosfera, którą stworzyli uczestnicy, była niezwykle towarzyska i kameralna.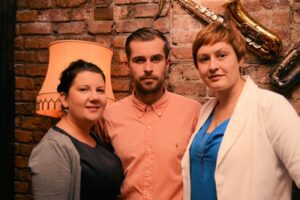 W czwartek, mieliśmy okazję poznać Dagmarę bliżej, dzięki uprzejmości Pawła Cybulskiego, spotkaliśmy się w polskiej restauracji Baba Yaga. Tam Dagmara opowiedziała nam troszkę więcej o sobie, o tym czym się zajmuje, jakie projekty realizuje. Dyskutowaliśmy o sytuacji Polonii na Wyspach. Uczestnicy z chęcią oddawali się dyskusji, wymieniali poglądami i pomysłami. Dagmara służyła pomocą i swoją wiedzą, radziła, pomagała dokonać wyborów, z którymi borykają się początkujący właściciele polskich biznesów. Każdy mógł włączyć się do dyskusji i przedstawić swoje doświadczenie, swój punkt widzenia. Poruszone zostały tematy naszej obecnej sytuacji w Wielkiej Brytanii. Doszliśmy do wielu ciekawych wniosków m.in, że mentalność Polaków się zmienia, co znacznie wpłwa na poprawę naszego wizerunku w oczach brytyjczyków. Jesteśmy już zakorzenioną i ustabilizowaną mniejszością – potrafiącą wspólnie pracować i budować silną społeczność.
Pozdrawiamy serdecznie, pozytywni.co.uk.
Barbara Larysz.