Marcin Hawryło – człowiek, który na kartach książki zapisał niezwykłą historię. I co jeszcze bardziej niezwykłe – to historia o przepięknych i tajemniczych Mazurach, napisana w londyńskim metrze. Kim jest człowiek, który odnosi polski sukces w Wielkiej Brytanii? Odkrywamy przed Wami tę tajemnicę. To kolejny Pozytywny. Podzielił się z nami kawałkiem swej literackiej przygody. Przygody, która się nie kończy…
Co Pana rzuciło na tę brytyjską ziemię? Jakie okoliczności sprawiły, że zostawił Pan swoje ukochane Mazury?
Jak znakomita większość najnowszej polskiej emigracji wyjechałem ze względów ekonomicznych. Nie było jakichś specjalnych okoliczności, które zmusiłyby mnie do wyjazdu. Jednak dzięki mojemu przyjacielowi od lat mieszkającemu w Londynie, zrodziły się dla mnie możliwości podjęcia tu pracy. Postanowiłem wyjechać na pół roku, a wkrótce miną cztery lata…
I po tych czterech latach może Pan odhaczyć spełnione marzenie. Napisał Pan powieść. Jak się zrodził pomysł na jej napisanie?
Od dziecka bardzo dużo czytałem. Byłem typem dzieciaka, który uzbrojony w latarkę znika z książką pod kołdrą i czyta po nocach. Czytałem głównie beletrystykę lotniczą. Był to też czas pierwszych prób, najpierw poetyckich, a potem i pisarskich. I paradoksalnie nigdy, aż do obecnych czasów, nie marzyłem o napisaniu własnej książki.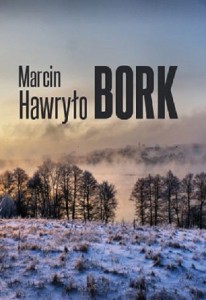 Jak w takim razie powstała Pana pierwsza powieść? Skąd Pan czerpał inspirację? Jak zrodził się pomysł na tę, a nie inną tematykę?
Szczerze mówiąc nie było pomysłu jako takiego. Nie miałem w głowie jakiejś kiełkującej idei zanim zacząłem pisać. Słowa po prostu przyszły do mnie, a moim zadaniem było jedynie przelanie ich na kartki papieru. Dlaczego taka, a nie inna historia? Bo takie są "moje" Mazury. Nie te znane z widokówek i z reklam. Moje Mazury są tajemnicze, skrywające zazdrośnie sekrety z przeszłości. Ale przede wszystkim, region ten to wyjątkowi ludzie o rodowodzie i unikatowej kulturze, sięgającej dużo wcześniej niż zarania państwa polskiego. Chciałbym ją trochę odkryć.
O czym opowiada "Bork"? 
W dużym skrócie źródła tej historii drzemią w czasach, gdy tereny Warmii i Mazur podzielone były pomiędzy plemiona pruskie, a działo się to już właściwie u początków końca ich złotej ery.
To historia klątwy rzuconej przez wodza i kapłana Jaćwingów, na ród przywódcy plemienia Galindów. Przy czym akcja pierwszego tomu powieści rozgrywa się w wieku dziewiętnastym. Główna bohaterka książki jest ostatnią w rodzie, która ma szansę pokonać zło i cofnąć wszystkie skutki działania tej klątwy.
Czyli "Bork" to nie koniec kariery literackiej. Co dalej?
Oczywiście powstaje kolejny tom powieści "Bork". Równolegle powstają też dwie inne książki. Pierwsza to "Opowieści z głębi duszy", a druga "Kirył". Zwłaszcza ta druga może być dość kontrowersyjna, bo dotyka głębokich ran z polsko-ukraińskiej przeszłości. W głębokim uśpieniu pozostaje też książeczka dla dzieci pt. "Przygody marynarza Szczepka", która opowiada o zgubnych skutkach samowolnego oddalania się od rodziców.
Wydaje się, że w Polsce bardzo trudno wypromować młodego autora, a mimo to właśnie polskie wydawnictwo postanowiło Panu pomóc. Jak Pan to zrobił? Nie prościej było wydać książkę w Anglii?
Cóż, wielu debiutantów ma problemy z wydaniem swojej twórczości w Polsce. Duże, znane wydawnictwa rzadko czytają nadsyłane dzieła, bo jako taki zysk generują tylko sprawdzone i znane nazwiska. Małych wydawnictw często na drukowanie twórczości debiutantów zwyczajnie nie stać. Trudno obwiniać wydawnictwa o takie postępowanie, skoro przeciętny Polak czyta sporadycznie. Na przykład według portalu literackiego Granice.pl w roku 2012 zaledwie 11% społeczeństwa czytało regularnie. "Bork" ukazał się na rynku tylko dzięki Książnicy Polskiej w Olsztynie i Rozpisani.pl Grupy PWN. Stało się tak za przyczyną ich konkursu literackiego, którego laureatem miałem zaszczyt zostać. Wcześniej moją propozycję wydawniczą odrzuciło bądź zignorowało blisko dwadzieścia innych wydawnictw. Początkowe rozdziały pierwszego tomu powstały w książkowych Brejdynach, ale większa część  zrodziła się już na wyspie. Powieść nie została wydana tutaj z prostej przyczyny. Niestety dobre tłumaczenie kosztuje, a bez niego nie ma szans na rozpoczęcie współpracy z dobrym agentem literackim i zdobycie zainteresowania wydawnictwa. To wciąż jednak kwestia przyszłości. Może stanie na mojej drodze jakiś sponsor, bądź uda się pozyskać środki poprzez crowdfunding? Czas pokaże.
Czuje się Pan człowiekiem  sukcesu? Czym jest dla Pana sukces?
W odpowiedzi na to pytanie zacytuję Williama Whartona, z którym się całkowicie zgadzam. "Prawdziwy sukces to nie kariera, lecz pozostanie panem swojego losu i możliwość decydowania, co będzie się robić w życiu, za które tylko my odpowiadamy".
Rozumiem, że swą powieść pisał Pan w wolnych chwilach. Czym zajmuje się Pan na co dzień?
Na co dzień zajmuję się utrzymaniem kontaktu i budowaniem pozytywnych relacji z klientami dla firmy świadczącej usługi w ramach outsourcingu. Poza tym staramy się wraz z małżonką pomagać w funkcjonowaniu Polskiej Katolickiej Szkoły Sobotniej w Swindon, do której zresztą w weekendy uczęszczają nasi synowie.
Planuje Pan powrót do kraju czy na stałe zadomowił się Pan w Wielkiej Brytanii?
Trudno powiedzieć czy się zadomowiłem, bo nigdy nie wiadomo co przyniesie jutro. Na pewno jednak z Wielką Brytanią wiąże nas bardzo dużo spraw. Choćby edukacja dzieci. Nie wykluczam jednak powrotu do ojczyzny, choć zapewne nie nastąpi to szybko. Może być tak, że los i ciekawość świata pokieruje nas w zupełnie inne miejsce na świecie.
Wielu Polakom trudno odnaleźć się w nowym kraju, przyjeżdżają tu, ale nie zawsze mają pomysł na siebie. Szukają dopiero swojej drogi. Co mógłby Pan poradzić osobom szukającym szczęścia na obcej ziemi?
Większość z nas przyjeżdża tu z zupełnie innymi wyobrażeniami o Anglii. Tylko garstka trafia bezpośrednio na dobrze płatne i prestiżowe posady. Jakkolwiek na początku praca poniżej kwalifikacji będzie sposobem na przeżycie, to wcześniej czy później może stać się pierwszym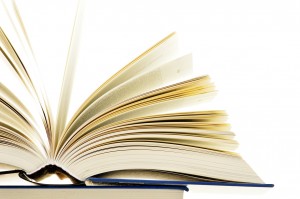 stopniem w rozwoju zawodowym. Dlatego życzę wszystkim wytrwałości i determinacji w dążeniu do celu. Doradzałbym: róbcie wszystko, aby się rozwijać. Wykorzystujcie możliwości jakie daje ten kraj np. w zakresie edukacji. Poszerzajcie kwalifikacje i udoskonalajcie swój angielski. Wraz z odpowiedzialnym podejściem do swojej pracy i dobrą reputacją nadejdą sukcesy zawodowe, a co za tym idzie również podniesie się komfort życia, nie tylko w zakresie materialnym. Przy odrobinie determinacji poczujecie się tu prawie jak "u siebie". Nie zapominajcie też, że życie to nie tylko praca i chleb na stole. Dbajcie o swoje zainteresowania. Starajcie się poznać wasz nowy kraj, zwiedzajcie. Nie zapominajcie o pasjach, które przywieźliście z Polski. Mogą tutaj stać się dla was nie tylko urozmaiceniem czasu i odskocznią od codzienności, ale mogą być sposobem na życie, również to zawodowe. Jeśli nie macie takich zainteresowań – poszukajcie. Zaangażujcie się w działalność lokalnego klubu czy organizacji.
No i czytajcie, czytajcie, czytajcie!
Czego, jako Pozytywni, możemy Panu życzyć?
Po prostu wszystkiego dobrego, za co z góry dziękuję.
Zatem wszystkiego dobrego. Przede wszystkim spełnienia zawodowego i milionów czytelników.
Pozytywni
SJ