Pola Pospieszalska już od 12 lat mieszka w Wielkiej Brytanii, pokochała Londyn i dlatego postanowiła zostać w nim na stałe. Pochodzi z bardzo muzycznej rodziny, z muzyką miała doczynienia od wczesnych lat dzieciństwa, angażuje się w wiele projektów, współpracuje z międzynarodowymi gwiazdami, a niedawno stanęła na czele kampanii With Love 2015 UK. Jej singiel poruszający problem dyskryminacji mniejszości narodowych w UK pt. Why is this Happening, w którym biorą udział ludzie z różnych części świata, którzy również mieszkają w Londynie, spowodował ogromne poruszenie i zainteresowanie, któremu nie oparła się nawet główna telewizja brytyjska BBC.
Od wielu lat mieszkasz już w Londynie, dlaczego zdecydowałaś się akurat na Wielką Brytanię?
Przyjechałam tutaj pierwszy raz 12 lat temu, kiedy pracowałam z polska agencja reklamową, która szybko rozwijała się za granicą. Początkowo miałam zostać około 6 miesięcy, ale zakochałam się w tym mieście i mimo, że miałam epizody pomieszkiwania w Szwecji, czy w Polsce wróciłam w końcu do Londynu i osiadłam na stale.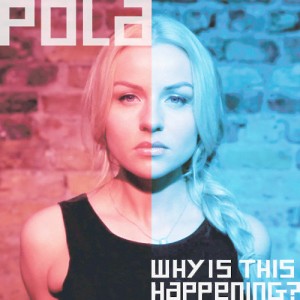 Osiągnęłaś już bardzo dużo, jesteś zaangażowana w wiele projektów, współpracujesz z międzynarodowymi sławami, a Twoja kariera muzyczna ciągle rozkwita, opowiedz proszę o swoich pierwszych krokach.
Swoich pierwszych kroków nie pamiętam, bo z muzyka miałam do czynienia od zawsze. Moja rodzina jest bardzo muzykalna. Natomiast przechodziłam, tak zwany okres buntu i w wieku 16 lat przerwałam szkole muzyczna, czego trochę żałuje. Uczenie się wszystkiego od nowa 10 lat później było wyzwaniem.
Czym muzyka, Twoja kariera jest dla Ciebie?
Sposobem na to, żeby robić to, co kocham, czyli śpiewać, ale także, aby mieć możliwość mówić o sprawach dla mnie najważniejszych do jak największej grupy odbiorców. Takimi sprawami są min. prawa zwierząt, działalność charytatywna, którą prowadzę oraz ostatni projekt Why is this Happening.
Czy zgadzasz się, że dzięki singlowi Why is this Happening, stałaś się bardzo silnym i ważnym polskim głosem w walce,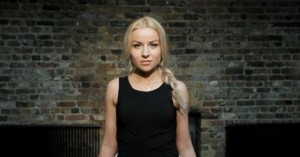 z krzywdzącym wizerunkiem, jaki kreują nam brytyjskie media, myślisz, że po woli wygramy? Czy w ogóle mamy jakiekolwiek szanse?
Tu nie chodzi o to by prowadzić jakąkolwiek walkę, bo samym tym słowem można namieszać i doprowadzić do większego konfliktu. Z mediami się nie wygra niestety, bo zawsze napiszą, co chcą, albo, co im każą, ale ludzi można sobie zjednać, właśnie poprzez personalny przekaz i wyciagnięcie ręki na zgodę.
Myślę, że większość imigrantów mieszkających w UK jest niezwykle wdzięczna i dumna, że zajęłaś takie stanowisko. Opowiedz proszę więcej o kampanii przeciw dyskryminacji mniejszości narodowych – With Love 2015 UK.
With Love jest piosenką, która stoi na czele tej kampanii, którą wymyślili ludzie z całego świata, którzy wybrali UK na swój dom. To nie jest dla mnie ani piosenka polityczna ani miłosna, ale piosenka o związku / relacji, która przechodzi kryzys. Ci, którzy znają moja twórczość od razu słyszą, że to zupełnie inny styl jednakże zdecydowaliśmy się na niego, aby dosięgnąć jak największą ilość odbiorców. Piosenka sama w sobie jest bardzo dobra i prosta w przekazie oraz wpada w ucho.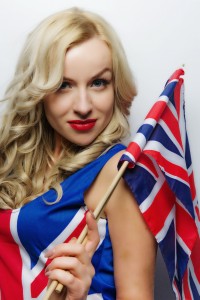 Opowiedz, jakie masz plany na przyszłość, czy planujesz nadal reprezentować takie właśnie poglądy?
Ja nie jestem politykiem, nigdy nie chciałam mieć nic do czynienia z polityką, ale im więcej angażuje się w aktywizm tym bardziej zdaje sobie sprawę, że bez "otarcia" się o polityczność, niestety nie wprowadzi się zmian na dużą i trwałą skale. Uważam, że wmawianie ludziom, że niektórzy (inni) ludzie znaczą mniej niż większość, jest po prostu złe, zacofane i nie tędy droga. Taka taktyka zawsze prowadzi do wrogości, na której kapitalizuje grupa rządzących. Od nas zależy, czy chcemy być pionkami w polityczno-religijno-korporacyjnych grach, czy chcemy być po prostu ludźmi i żyć w zgodzie z innymi.
[gap height="5″]
Dziękuję bardzo za udzielenie wywiadu, życzę dalszego rozwoju kariery, pozdrawiam serdecznie.
Barbara Larysz