Ta nasza Polska wcale nie jest taka zła. Wiele nas nauczyła – przede wszystkim radzenia sobie z trudnościami i przeciwnościami losu. To dzięki temu tak wielu Polaków doskonale odnajduje się w nowej, angielskiej rzeczywistości. Umiemy też nieźle kombinować, a to przecież w życiu nieraz pomogło. Czyż nie? My Polacy – emigranci mamy naturalne predyspozycje do bycia lepszym i do osiągania więcej niż inni. I to tylko dlatego, że jesteśmy Polakami.
Jesteśmy wyjątkowi – to fakt bezsprzeczny. Pozytywni na każdym kroku udowadniają, że Polaków odnoszących wielkie sukcesy na Wyspach jest nieskończenie wielu. Czy ludzi sukcesu innych narodowości też jest tylu?  Śmiem wątpić.
Inni nie mają takiego przygotowania do bycia wyjątkowym i do osiągania więcej niż inne nacje. Zacznijmy zatem od początku – czyli od wczesnych lat dzieciństwa.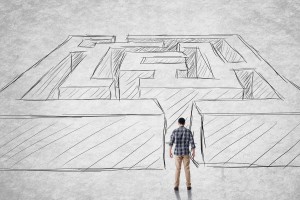 Zero wsparcia
Wielu z nas dorastało w rodzinach, które nie oferowały żadnego wsparcia. Od najmłodszych lat byliśmy uczeni, że musimy  radzić sobie sami, że życie jest twarde (full of zasadzkas and sometimes kopas w dupas). Ten brak wsparcia ze strony rodziny czy znajomych wzmagał w nas już na starcie ostrożność w podejmowaniu decyzji i skłaniał do "gromadzenia zasobów". Tak robili nasi rodzice, dziadkowie i pradziadkowie, zatem nauczeni jesteśmy, że tak robić trzeba.  I właśnie temu nie tylko możemy, ale i MUSIMY osiągać więcej.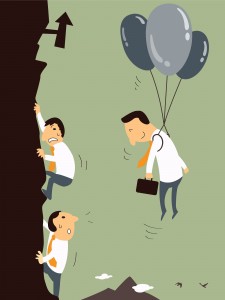 Nowa rzeczywistość – nowy ja
Kiedy już postanowimy postawić wszystko na jedną kartę, wyjechać z kraju i zacząć budować życie w zupełnie nowym miejscu – wiele ryzykujemy. To ryzyko zazwyczaj się opłaca. Nowa rzeczywistość sprawia, że nasze wcześniejsze ograniczenia przestają istnieć. W nowych warunkach okazują się być "nieaktualne", a co za tym idzie – nowe ograniczenia wynikające z warunków środowiskowych – nie mają najmniejszego sensu, bo wiemy już, że są one wykreowane jedynie przez to, co spotyka nas dookoła. Nie wynikają z nas. Czyli – wszelkie ograniczenia przestają istnieć. Dzięki temu możemy robić to, co do tej pory wydawało się niemożliwe przede wszystkim rdzennym mieszkańcom.
Jesteśmy lepsi niż my
Każdy emigrant chce udowodnić otaczającemu go światu, że jego wyjazd z kraju miał sens. Jednocześnie od początku przyjazdu na wyspy zmaga się z powszechnymi, negatywnymi  opiniami na temat Polaków. Cóż więc robimy? Staramy się za wszelką cenę udowodnić otaczającemu nas środowisku, że jesteśmy lepsi. Nie tylko lepsi niż opinie na nasz temat, ale i lepsi od autorów negatywnych opinii o nas.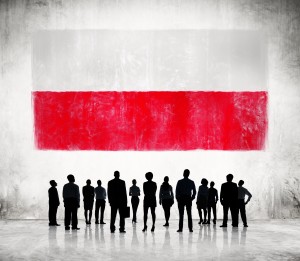 Polska dała nam lekcję
I wrzeszcie argument najistotniejszy. Polska. Choć wielu pewnie się z tym nie zgodzi, to przyznać trzeba, że  Polska i warunki panujące w naszym kraju – wbrew pozorom, dość wiele nam dały. Dzięki trudnościom, które musieliśmy pokonywać w ojczyźnie, angielskie problemy często okazują się być błahostką. Dlatego właśnie Polak w Anglii rozwiąże każdy problem, z którym Anglik, nie mający innego punktu odniesienia, po prostu sobie nie poradzi.[gap height="20″]
Przykłady?
Polski mechanik naprawi zużytą i zepsutą część. Zregeneruje ją, obcinając koszty naprawy pojazdu; Angielski mechanik – zrobi to, co najprostsze: zepsutą część wymieni lub poleci złomowanie auta.
Polska fryzjerka stanie na rzęsach, żeby jej klientka była zadowolona. To z uwagi na dużą konkurencję i niskie ceny usługi w salonach fryzjerskich w Polsce. Angielska fryzjerka, najprościej, obetnie "taśmowo", a jeżeli klientka będzie niezadowolona – to trudno.
Polski sanepid i wszelkie kontrole sanitarne są bólem w d… wszystkich usługodawców. Jednak wpływa to pozytywnie na usługi świadczone przez polskich pracowników w UK;  Polski kucharz, kelner, czy manager restauracji przywiązuje ogromną uwagę do czystości w lokalu, w którym pracuje. Dlatego bezpieczniej jest jeść w knajpach z polską obsługą 😉
Polski Manager rozwiąże problem. Pozornie wydaje się to być zupełnie normalne, ale angielski manager na miejscu polskiego powie swojemu szefowi "nie da się!".
Macie inne przykłady i doświadczenia? Zgodzicie się z nami, że Polak w Anglii bogiem jest. I basta?!