Powiem wprost: jeśli masz zamiar skrytykować ten tekst, napisać, że to głupie i banalne – to nawet nie bierz się za jego czytanie. Zajrzyj sobie na "pudelka", na stronę fb sąsiadki czy jakiegoś polityka, poczytaj media polonijne i tam wyładuj swoje niezbyt pozytywne emocje. Szkoda Twojego czasu na czytanie tego, mało oryginalnego i z gruntu nieprawdziwego  tekstu.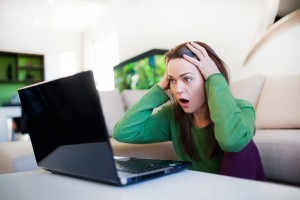 Niniejszym zapowiadam, że właśnie zaczynacie czytać wpis, który nie będzie rewolucyjny, ale nam Polakom – powinien dać do myślenia.  Rzecz będzie bowiem o wspólnym działaniu, o graniu do "jednej bramki", o pracy zespołowej – aby osiągnąć sukces. Zauważyliście, że rzadko udaje nam się takie grupowe granie z sukcesem? Od wiek wieków, krytykowano przywary narodowe Polaków. Mówiono i pisano o nas różne rzeczy – w całej tej masie określeń rzadko znajdywały się słowa, dotyczące wspólnego, udanego działania.
"Dla Polaków można zrobić wszystko, z Polakami nic" – mówił Aleksander Ignacy Wielkopolski. Voltaire dodawał: "Jeden Polak to istny czar, dwóch Polaków – to awantura, trzech Polaków – och, to już jest polski problem", a Józef Piłsudski puentował: "Naród wspaniały, tylko ludzie kurwy". Do wspólnego stołu dosiadła się i Kayah, rzucając jakże prawdziwą uwagę: "Czasami mam wrażenie, że przeciętny Polak uważa, że jak jego sąsiad złamie nogę, to jemu się będzie lepiej chodzić"
I rozważcie teraz, drodzy Pozytywni, czy w słowach osób, które nigdy w życiu się nie spotkały, nie ma ani krztyny prawdy? Takich opinii, cytatów sław historii znajdziemy całe mnóstwo. Tylko po co szukać? Może warto zastanowić się nad sobą, wyciągnąć rękę do sąsiada i zrobić coś razem ( i nie mam tu na myśli wspólnego napicia się wódki – bo z tego rodzaju "współpracą" akurat naród polski nie ma żadnych problemów).
"Specjalne uzdolnienia przejawiamy poza granicami kraju. Jak Polacy gdzieś wyjadą, potrafią robić wspaniałe rzeczy. U siebie – gorzej" – komentuje Stanisław Lem.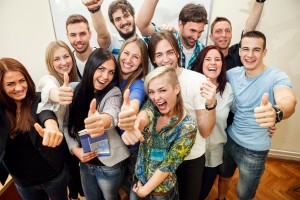 I może właśnie na tym się skupmy. Pracujemy w Wielkiej Brytanii – czasem zdarza się, że media określą nas mianem nieudaczników i wyzyskiwaczy, ale kiedy trwoga, to… do Polaka. Najlepszy hydraulik – Polak, najlepszy budowlaniec – Polak, najlepszy kierowca – Polak… Zaprezentowaliśmy Wam już na portalu Pozytywni mnóstwo osób, które są najlepsze w tym, co robią i z dumą promują swój ojczysty naród:  Dagmara Chmielewska, Monika Markiewicz, Kamil Cebulski, Kamila Czachorowicz, Jakub Smolarek, Martin Fitch i inni. To wszystko ludzie sukcesu, tyle że ten sukces zawdzięczają również, a może przede wszystkim  ludziom, którzy ich otaczają. Bez ludzi, bez wsparcia, nigdy nie zrealizowaliby swoich życiowych projektów.
Jeśli więc chcesz zrobić krok do przodu, przyjrzyj się uważnie swojemu otoczeniu. Przestań krytykować, "hejtować", zakasaj rękawy i bez zawiści o kolegę, któremu się udało, weź się do roboty. Jesteśmy narodem, który potrafi dokonywać rzeczy niemożliwych. Nie boimy się tego, co niesie ze sobą życie.
Co radzi Napoleon Bonaparte, kiedy wszystkie możliwości rozwiązania problemu zawodzą, kiedy nikt już nie daje rady?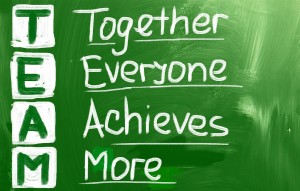 "Zostawcie to Polakom. Dla nich nie ma nic niemożliwego".
I niech puentą dla tego błyskotliwego tekstu będzie cytat Konstantego Ildefonsa Gałczyńskiego ( a ten gość przecież znał się na rzeczy):
"Jestem Polak, a Polak jest wariat,
a wariat to lepszy gość (…)".
Zatem czując się lepszymi, ruszajmy do pracy zespołowej. Wspierając się wzajemnie – tak jak robią to wszyscy Pozytywni .
Sylwia Jaśko