Kinga Plich – businesswoman, wydawca i dziennikarz. Założycielka i redaktor naczelna PANGEA Magazine (www.pangeamagazine.com)  – prestiżowego polsko-angielskiego magazynu wydawanego w Wielkiej Brytanii i Stanach Zjednoczonych. Prezes PANGEA Network Scotland (www.pangeanetwork.org) – międzynarodowej organizacji non-profit mającej na celu pobudzanie przedsiębiorczości, rozwijanie kulturalnej świadomości i promowanie edukacji celem łączenia i wspierania młodych profesjonalistów na świecie. Nagrodzona tytułem Ambasadora Przedsiębiorczości Kobiet 2014 Polskiej Sieci Ambasadorów Przedsiębiorczości Kobiet.
Twoje bio brzmi imponująco. Skąd tyle energii do realizacji tak wielu przedsięwzięć?

Od dziecka byłam bardzo aktywna i z wielkim zapałem angażowałam się w wiele inicjatyw. Skończyłam najlepszą prywatną uczelnie biznesową w Polsce. Mam 3 dyplomy i już w wieku 24 lat piastowałam urząd dyrektora w organizacji pozarządowej w moim rodzinnym mieście, w której spędziłam 7 lat. Przygotowałam i zrealizowałam kilkadziesiąt programów skierowanych do dzieci, młodzieży i osób poszukujących zatrudnienia. Głównie skupiałam się na nauczaniu młodych ludzi przedsiębiorczości, gdyż nasz system edukacji nie jest przystosowany do kreowania ludzi biznesu. Uczy się nas, jak być dobrym pracownikiem, a to nie jest prawidłowy kierunek. Musimy pozwolić ludziom na realizację ich potencjału, bycie kreatywnym, bycie, przede wszystkim, sobą. W szkołach często zabija się w dzieciach i młodzieży ich potencjał, ucząc tylko procesu odtwórczego. Młody człowiek jest pełen wiary i posiada wielką moc tworzenia, dlatego ważne jest, aby pozwolić im wypłynąć na szerokie wody.
Skoro robiłaś tak ciekawe rzeczy, to dlaczego wyjechałaś z Polski?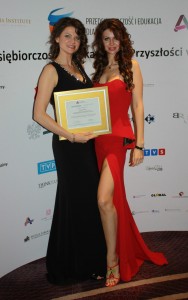 Zaczęłam coraz częściej podróżować po krajach EU i z przykrością odkrywałam, że ja, jako dyrektor w Polsce zarabiam połowę stawki, jaką ma sprzątaczka w Hiszpanii. Stwierdziłam, że to jest nie fair i za namową przyjaciół zdecydowałam się także na wyjazd. Padło na Szkocję. Planowałam zostać tu tylko rok, ale z każdym dniem przyzwyczajam się do łatwego i bezproblemowego życia, jakie prowadzi się w Wielkiej Brytanii. Dostałam świetną pracę. Dookoła pojawiali się cudowni ludzie i tak Szkocja stała się moim drugim domem. Mieszkam w Edynburgu, jednym z najpiękniejszych miast na świecie. Od kliku lat prowadzę dwie firmy i bardzo aktywnie działam filantropijnie na rzecz promocji polskiej kultury oraz przedsiębiorczości w Wielkiej Brytanii.
Opowiedz o PANGEA Magazine. Skąd wziął się pomysł na magazyn?

Zaczęło się w czerwcu 2013 roku, kiedy to kolega z Norwegii polecił mi udział w konferencji organizowanej przez PANGEA Network w Kazimierzu Dolnym nad Wisłą. Tam właśnie poznałam cudownych ludzi z różnych stron świata, którzy stworzyli organizację pozarządową PANGEA Network. Okazało się, że mamy identyczny punkt odbierania świata i podobne ideologie.
Kocham media i powstanie magazynu było naturalnym etapem w moim życiu. Nie ma na świecie tak dobrze wydanego medium polonijnego. Znajomi z branży odradzali mi stworzenie gazety, kiedy opowiadałam im o moich planach, ostrzegali, że w dzisiejszych czasach pisma drukowane odchodzą w zapomnienie. Ale ja miałam swój cel i wizję. Chciałam stworzyć medium niezależne, promujące Polskę i Polaków, naszą kulturę i historię. PANGEA Magazine pokazuje rzeczy wielkie i wyjątkowe, których bohaterami są Polacy. Wielokrotnie podkreślam, że jesteśmy bardzo inteligentnym i przedsiębiorczym narodem i powinniśmy z dumą mówić o naszym dziedzictwie i dokonaniach. Wierzę, że dzięki temu projektowi, Polacy na świecie i w Polsce będą dumni ze swojego pochodzenia.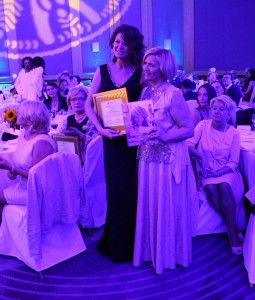 Czym się zajmuje PANGEA Network?

PANGEA Network to międzynarodowa organizacja non-profit, mająca na celu pobudzanie przedsiębiorczości, rozwijanie kulturalnej świadomości i promowanie edukacji młodych profesjonalistów. Działamy w 4 krajach na świecie: USA, UK, Niemcy i Polska. Nasza działalność jest bardzo szeroka i trudno byłoby opowiedzieć o niej w kilku zdaniach. PANGEA Network jest elitarną organizacją zrzeszających młodych ludzi sukcesu. Głównie koncentrujemy się na współpracy z innymi organizacjami i firmami, celem budowania polskiej, silnej diaspory na świecie. To wspaniała struktura, o czym miałam okazje sama się przekonać, kiedy tworzyłam magazyn. W ciągu tygodnia dostałam odpowiedź od ludzi z całego świata, fantastycznych dziennikarzy, pisarzy, podróżników, różnych profesjonalistów, którzy z wielkim entuzjazmem wyrazili chęć współpracy. To dzięki nim PANGEA Magazine jest wyjątkowy, pełen pasji i autentyczności.
Ludzie są największą wartością i jestem bardzo szczęśliwa, że spotkałam PANGEA Network, a szczególnie Grzesia z Nowego Jorku, Emila z Łodzi, Kasię z Denver, Patryka z Miami, Sebastiana z Northampton czy Piotra z Berlina. Tworzymy niesamowity zespół. Ci ludzie to wulkany energii, a przy tym wspaniali przyjaciele. Każdemu życzę tak wyśmienitych relacji w życiu prywatnym i zawodowym.
Mogłabyś podać przykład waszej aktywności?

Każdego roku organizujemy wiele konferencji na świecie, gdzie spotykają się młodzi ludzie żądni sukcesu, biznesmeni, ludzie ze świata mediów, kultury czy czołowych organizacji polonijnych. To połączenie stwarza niesamowite możliwości dla każdego z uczestników. Ponadto promujemy polską kulturę poprzez organizowanie różnych inicjatyw kulturalnych czy biznesowych, takich jak przedstawienia teatralne, koncerty, seminaria, konkursy, np. "Wybitny Polak", podczas którego nagradzani są nasi rodacy za wyjątkowe dokonania osiągnięte poza granicami Polski.
W tym roku, we wrześniu, dzięki staraniom PANGEA Network USA, Polska otrzymała prestiżową nagrodę  Star Diamond Award, nadawaną przez The American Academy of Hospitality Sciences (Amerykańska Akademia Nauk o Gościnności), dzięki czemu nasz kraj trafił na listę jednego z najbardziej atrakcyjnych turystycznie krajów świata. Żadne państwo w Europie nie otrzymało dotychczas takiej nagrody. Gdyby nie starania Grzegorza Fryca z Nowego Jorku oraz naszej wielkiej ambasadorki i jednej z najbardziej wpływowych dziennikarek w USA, Rity Cosby, pewnie jeszcze przez długie lata nie moglibyśmy – jako kraj, pomarzyć o takiej nagrodzie.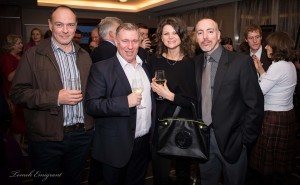 Jakie ty masz marzenia?
Moje marzenia? Wiele marzeń już się spełniło, ale każdego roku zapisuje nowe, żeby mieć motywację do działania. O prywatnych marzeniach nie będę mówić, ale moim wielkim pragnieniem jest zobaczyć Polskę prawdziwie wolną od wszelkich matactw i korupcji. Chciałabym, żebyśmy byli potęgą jak kiedyś, w XVI wieku, kiedy wiedliśmy prym w Europie jako kraj postępowy i bogaty. My, Polacy, musimy zacząć współpracować, tworzyć i budować lepszą przyszłość. Wspierać się wzajemnie. To naprawdę działa, wystarczy tylko uwierzyć i zaufać drugiemu człowiekowi. Ludzie są z natury dobrzy. Uśmiechajmy się więcej do innych, pomagajmy sobie, a zobaczycie, jak wszystko zacznie się wspaniale układać. Ja żyje według mojego motto "Pokochaj i szanuj drugiego człowieka, a świat przyniesie ci do stóp twoje najskrytsze marzenia".
Kingo, dziękuję za inspirującą rozmowę!
Rozmawiał David Słomian
Zdjęcia: Tomek Emigrant