"Po co nam to" pytają ludzie. "Przecież Polacy nie potrafią się integrować. Nie potrafią się razem bawić!". Ano, właśnie po to! Żeby udowodnić ludziom, którzy twierdzą, że spotykając drugiego Polaka na ulicy należy udawać Anglika – że są w ogromnym błędzie.
"Impreza we wtorek? Hahaha" – no cóż. Brytyjskie kluby mają swoją stałą klientelę podczas własnych eventów w weekendy. Co za tym idzie – bardzo niechętnie udostępniają swoje lokale w piątki, soboty. Polskie społeczności są dla właścicieli klubów niewiadomą – dlatego nie chcą podejmować ryzyka. Dlatego właśnie – część imprez organizujemy w ciągu tygodnia roboczego. Co jednak większości nie sprawia większego problemu. Osoby, które chcą się dobrze bawić i które chcą poznać innych ciekawych ludzi – biorą w nich udział. Co ciekawe – frekwencja podczas organizowanych przez nas imprez sobotnich – okazuje się niższa niż w ciągu tygodnia. Niejeden z nas pracuje w sobotę tak samo (o ile nie dłużej) jak we wtorek czy w środę.
"Nie idę bo tam będą burdy" – nic bardziej mylnego! Polacy świetnie się razem bawią! Każda z naszych imprez jest zabezpieczana przez dobre firmy ochroniarskie; Praca ochroniarzy okazuje się jednak stratą czasu – nigdy nie zdarzyło się, żeby ochrona musiała interweniować podczas Pozytywnej Polskiej Nocy!
"Widziałam masę pijanych Anglików! Nie mogłam się nawet dostać do klubu" – pijani Anglicy przed wejściem do klubu to napewno nie osoby biorące udział w naszych imprezach (te byłyby w klubie). Większość uczestników naszych imprez to Polacy, a jeżeli zdarzą się Anglicy – to najczęśćiej  towarzysze Polaków!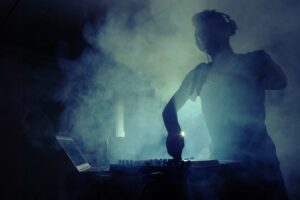 "Nie idę! Nie będę się bawił przy disco polo" – hmmm… Osobom, którym polska muzyka kojarzy się jedynie z disco polo… Serdecznie współczujemy!
"To nie dla mnie! Tam się bawią przeciętni Polacy" – kim jest "przeciętny" Polak? Naszym zdaniem, nie ma przeciętności wśród Polaków w UK! Każdy reprezentuje coś niezwykłego i ambitnego. I wiemy o czym mówimy!
Pomysł polskich nocy nardził się w Newcastle, gdzie do tej pory odbywało się niewiele polskich eventów. Okazało się, że wszyscy jednak chętnie w nich uczestniczymy. Okazało się, że chętnie budujemy lokalne społeczności i, że wspólne imprezy były czymś czego wszyscy potrzebowaliśmy.  To nie tylko okazja do napicia się polskiego Tyskiego, czy pobawienia się przy kultowych polskich kawałkach, a również świetna okazja do networkingu! Do poznania ludzi, których omijając polskie imprezy – nie mieli byśmy okazji poznać!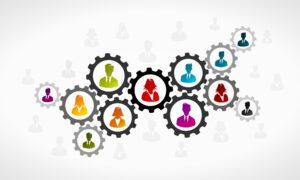 Sukces polskich nocy w Newcastle skłonił nas do rozszerzenia działalności na inne miasta Wielkiej Brytanii. Dlatego dzisiaj możemy zaprosić Polaków z Newcastle, Edynburga, Glasgow, Leeds, Manchesteru i York na kolejne Pozytywne Polskie Noce! Dołączcie do nas i wspólnie udowodnijmy jak silną nacją są Polacy!
[gap height="5″]
Dołącz do nas:
Newcastle (15.08):
https://www.facebook.com/events/936618576379195/ 
Bilety:
http://tickets.welovewhq.com/pozytywna-polska-noc-w-newcastle-positive-polish-night-in-newcastle
Edynburg (01.09):
https://www.facebook.com/events/1004970439543673/
Bilety:
http://www.eventbrite.co.uk/e/pozytywna-polska-noc-w-edynburgu-polish-night-in-edinburgh-tickets-17960776165
Manchester (27.08):
https://www.facebook.com/events/108331656181526/
Bilety:
http://www.eventbrite.co.uk/e/pozytywna-polska-noc-w-manchesterze-polish-night-in-manchester-tickets-17956400076
Leeds (19.08):
https://www.facebook.com/events/1179258548766933/
Bilety:
http://www.eventbrite.co.uk/e/pozytywna-polska-noc-w-leeds-polish-night-in-leeds-tickets-17951618775
York (24.08):
https://www.facebook.com/events/1606720469579819/
Bilety:
http://www.eventbrite.co.uk/e/polska-noc-w-york-polish-night-in-york-tickets-17950698021