Zapraszamy do poznania niezwykle pozytywnej Moniki Haraszkiewicz, kosmetyczki i kosmetologa, absolwentki Akademii Medycznej na kierunku Zdrowia Publicznego w zakresie kosmetologii, która poświęcając się swojej największej pasji, w niezwykle profesjonalny sposób, nie tylko dba o piękno zewnętrzne, ale także, jak mówią jej klientki, jest swoistym rodzajem przyjaciela, a nawet psychologa.
Pani Moniko jak to się stało, że pracuje Pani w Anglii? Jak wyglądały Pani początki?
Prawdę mówiąc, to często się nad tym zastanawiam i sama zadaję sobie pytanie "dlaczego?"… Przecież oboje z mężem mieliśmy pracę w Polsce, a jednak zdecydowaliśmy się na zmianę…  Swoją przygodę zaczęliśmy w Londynie. Tam spędziliśmy kilka miesięcy, a pracę zaczęłam jak większość "nowych", jako barmanka. Pracowałam także, jako kosmetyczka w jednym z londyńskich gabinetów. Jednak oboje z mężem czuliśmy, że Londyn nie jest miejscem dla nas na dłużej i dzięki splotowi kilku wydarzeń znaleźliśmy się właśnie w Newcastle. Tutaj pracowałam w hurtowni odzieżowej, a później w fabryce. Aż w końcu, zdecydowałam rozpocząć swoją działalność. Na początku bardzo nieśmiało, w najmniejszym pokoiku w domu urządziłam swój mały kącik, który zapewne pamiętają moje wieloletnie klientki. Później przeniosłam się do większego, aż w końcu jestem w swoim małym królestwie zupełnie oddzielonym od części mieszkalnej.
Czy w Polsce też pracowała Pani jako kosmetolog? Proszę opowiedzieć, czy widzi Pani jakieś różnice?
W Polsce ukończyłam Akademię Medyczną w Bydgoszczy na wydziale Zdrowia Publicznego na kierunku Kosmetologia. Wcześniej ukończyłam Policealne Studium Kosmetyczne Anieli Goc w Poznaniu. Już będąc na studiach rozpoczęłam pracę jako wykładowca w Medycznym Studium Zawodowym oczywiście na wydziale Technika Usług Kosmetycznych. Prowadziłam tam zajęcia praktyczne oraz wykłady z Kosmetologii. Do dziś ten czas wspominam naprawdę cudownie i za każdym razem kiedy jestem w Polsce odwiedzam moje kąty. Choć zmieniła się już część kadry oraz wygląd mojej pierwszej pracowni, to wspomnienia wciąż nie pozwalają mi zapomnieć o tej części mojego życia… Kilka lat spędzonych właśnie tam pozwoliło mi dorosnąć, miałam możliwość kształcenia się, a jednocześnie mogłam się spełniać zawodowo. Wciąż pamiętam moje pierwsze uczennice, pierwsze wykłady, które prowadziłam z naprawdę drżącym głosem i to jak dumna byłam ze swoich pierwszych podopiecznych, które zdobyły dyplom Technika Usług Kosmetycznych.
Pani praca to tylko biznes, czy też życiowy cel?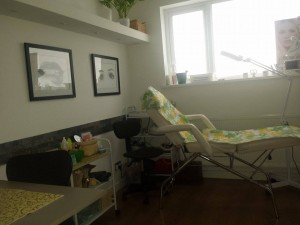 Zdecydowanie i z czystym sumieniem mogę powiedzieć, że moja praca to moje życie, to moja pasja i mój cel.
Kiedyś usłyszałam od klientki, która wtedy była u mnie po raz pierwszy zdanie, które zostanie w mojej pamięci naprawdę na zawsze, zdanie które dodaje mi skrzydeł: "Pani Moniko ja widzę, że pani nie jest tu tylko dla pieniędzy, ale pani kocha to co robi i dlatego jest tu tak wyjątkowo."
Proszę mi wierzyć, że takie słowa są najlepszym ukoronowaniem mojej pracy i potwierdzeniem, dla mnie samej, że warto robić to co się naprawdę kocha, a nie tylko iść po trupach do celu.
Pani klientki mówią, że jest Pani najlepszym kosmetologiem, jakiego kiedykolwiek spotkały . Czym różni się Pani od innych?
Chyba nie mnie odpowiadać na to pytanie… Ja po prostu najlepiej jak potrafię wykonuję swoją pracę . To że jest ona moją pasją pomaga mi być po prostu sobą… Nie muszę udawać. Staram się być nie tylko panią wykonującą zabieg i dbającą o wygląd klientek. Zależy mi na tym, aby każda Pani i każdy Pan mógł się poczuć wyjątkowo w moim gabinecie… Ja naprawdę lubię ludzi i nikogo nie oceniam…staram się słuchać i rozmawiać…,a poza tym oczywiście wciąż podnoszę swoje kwalifikacje zawodowe, aby moje usługi były na jak najwyższym poziomie. ..
Naprawdę są chwile kiedy czuję się wyjątkowo. ..a to wtedy kiedy Klientki wracają, kiedy mi naprawdę ufają. ..kiedy jestem częścią ich życia. ..bo one są częścią mojego.
Pani praca, to nie tylko usługi kosmetyczne, uczy Pani zdrowego, pięknego życia, pisze porady, wysłuchuje problemów. Proszę powiedzieć, na czym dokładnie polega Pani praca?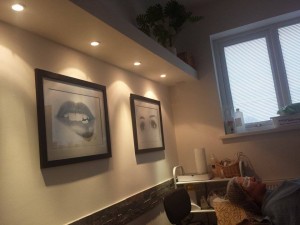 Dokładnie tak jak wspomniałam przed chwilą… Moja praca to absolutnie nie tylko usługi kosmetyczne… Oczywiście są Panie, które przychodzą  i chcą  jedynie skorzystać z relaksu i upiększania, ale spotykam wiele osób,  które  poza typowym  zabiegiem kosmetycznym  przychodzą po prostu porozmawiać. Gabinet prowadzę już od ponad sześciu lat i na przełomie tych lat cieszyłam się z sukcesów wielu Klientek, wspierałam radą, czasami wspólnie rozwiązywałyśmy problemy, niestety czasami ocierałam także łzy… Oczywiście, kosmetyczka to także, pewnego rodzaju psycholog, a czasami "przyjaciel "… I tak jak wspominałam, dla mnie to jest naprawdę wyjątkowe i czuję się wyjątkowo kiedy Klientki wiedzą, że mogą mi zaufać pod każdym względem, zawodowym i poniekąd prywatnym.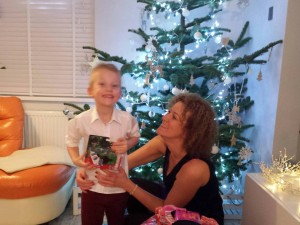 Zdecydowanie jest Pani kobietą sukcesu, czym szczęście i spełnienie jest dla Pani?
Czy jestem kobietą sukcesu?  Nie wiem, to zależy czym dla kogo jest sukces.
Jestem żoną i mamą wspaniałego cztero latka. Spełniam się w roli mamy, a jednocześnie nie muszę rezygnować z pracy zawodowej, a praca zawodowa jest moją pasją…
Jesteśmy zwyczajną rodziną… Czasami życie płata figle… Raz jest lepiej, a raz trzeba stawić czoła problemom życia codziennego. Mamy wokół siebie ludzi, na których naprawdę możemy liczyć, a oni mogą zawsze liczyć na nas. Mamy wokół siebie ludzi, którym możemy zaufać, a to wszystko chyba już jest sukcesem…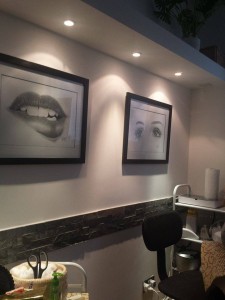 Gdzie widzi się Pani w przyszłości?
Haha…zdecydowanie w wyjątkowym salonie kosmetycznym, gdzie kosmetologia będzie na najwyższym poziomie, a najlepszy szampan będzie podawany już od progu…
To oczywiście piękne marzenia…, ale tak naprawdę widzę siebie wciąż przy fotelu kosmetycznym  i zupełnie nie wyobrażam sobie innej pracy… Czasami tęsknię za pracą, jako wykładowca i w tym kierunku zerkają  także moje marzenia…
Jednak na pewno widzę się przy rodzinie, która jest dla mnie najważniejsza…
I tutaj chciałabym szczególnie podziękować moim Rodzicom, za wszystko…, za każdy dzień, bo to wszystko dzięki nim, a także mojemu mężowi i synkowi za…, po prostu za wszystko .
Czego możemy życzyć Pani, jako Pozytywni.co.uk?
Szczęścia, uśmiechu, miłości i zdrowia…i tego, aby każdy dzień mógł  być tym wyjątkowym. A ja dokładnie tego wszystkiego życzę także wszystkim państwu oraz Pozytywnym.co uk
Dziękujemy za rozmowę i również życzymy samych sukcesów i szczęścia zarówno w życiu zawodowym, jak i prywatnym.
Barbara Larysz