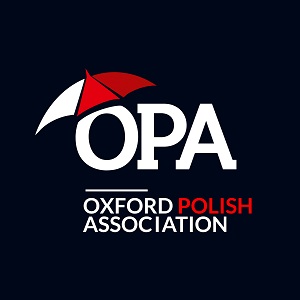 Oxford Polish Association (OPA) istnieje jako lokalna, dobrowolna grupa społeczna z własnym statutem i grupą zarządzającą, które nie czerpie żadnych zysków ze swojej działalności. Stowarzyszenie nasze jest zarejestrowane i działa pod patronatem OCVA (Oxford Community Voluntary Action) – jednostki wspomagającej grupy takie jak nasza z ramienia Oxford City Council.
Stowarzyszenie to jest stworzone po to, aby zapewniać wsparcie dla społeczności polskiej w Oxfordzie i okolicach w dostosowywaniu się do norm i przepisów lokalnych oraz integrowaniu z lokalnym środowiskiem. Ich zamiarem jest dostarczanie informacji z zakresu spraw socjalnych, edukacyjnych oraz prawnych, a także stworzenie centrum doradztwa, jak również pomocy w rozwijaniu uzdolnień, poprzez zorganizowanie grup zainteresowań oraz grup wsparcia dla rodzin z dziećmi i dla ludzi dojrzałych. Ponadto promują oni polską kulturę wraz z jej zwyczajami, tradycją i językiem, organizują imprezy integracyjne oraz biorą czynny udział w interesujących lokalnych wydarzeniach.
---
Hurricane of Hearts  są organizatorami szeregu wydarzeń o charakterze społeczno- charytatywnym. Ich głównymi akcjami sa: Flaga na Wembley podczas meczu Anglia- Polska, Pomoc Dzieciom na Ukrainie, Polsko- Brytyjski Przystanek Olmipijski czy coroczne Finały WOŚP. Głównie skupiają się na tym, by budować bardzo radosny i pozytywny wizerunek Polaka, który służy pomocą oraz potrafi odnajdywać uśmiech poprzez promocje Polski na arenie międzynarodowej.
---