Miasteczko Utopia było bardzo szczególnym miejscem Nowego Świata.
Utopijanie – nie stanowili jednolitej grupy mieszkańców, mieli różne kolory skóry, celebrowali bardzo różne tradycje i zwyczaje, wierzyli w różnych Bogów tego Świata lub jawnie przeczyli ich istnieniu.
Ale było jedno miejsce w miasteczku, które łączyło Wszystkich mieszkańców. To była Świątynia Jedności – w której modlili się zgodnie – każdy do swojego Boga, lub traktowali ją jako Świątynię Nauki – w której mogli zaznać chwilę ukojenia i zadumy ….
Utopijanie mieli pewną umiejętność której uczyli się od najmłodszych lat, która sprawiała, że nie tylko żyli zgodnie i sympatycznie "obok siebie", ale także "ze sobą" razem pracując,  bawiąc się i dzieląc życie prywatne. To był swoisty uniwersalny kod komunikacji – wymuszający wzajemny szacunek, wzajemne uznanie, kreujący pozytywne relacje i najwyższy stopień zaufania.
Mieszkańcy innych miast zazdrościli im owej zgodności i pracy zespołowej. Z niedowierzaniem obserwowali błyskawiczny rozwój miasteczka i dobrobyt mieszkańców – nazywając ich miasteczko Utopią a mieszkańców – Utopijanami.
Sami mieszkańcy Utopi nazywali swoje miasto – inaczej :
To była dla nich – Pozytywlandia – a sami siebie nazywali – Pozytywnymi.
Santiago ożenił się późno z piękną młodą mieszkanką – o imieniu Rainbow. Mieli piątkę wspaniałych dzieci i nadzieję na spokojne udane życie.
Jednak nieprzewidywalny los spowodował, że pewnego dnia spadło na ich dom nieszczęście. W wyniku przypadkowej iskry zapalił się ich dom i ogień błyskawicznie niczym głodne dzikie zwierzę pożerał coraz większą powierzchnię domu.
Cała rodzina zdążyła schronić się na dachu swojego domu i wołając o pomoc czekała na reakcję swoich sąsiadów. Sąsiadów mieli podobnie różnorodnych jak przekrój mieszkańców miasteczka.
I tak rodzina Pierwsza mieszkająca po sąsiedzku od północnej strony – widząc, że ogień może się błyskawicznie rozprzestrzenić, nie czekając na dalszy rozwój wypadków – uciekła jak najdalej od swojego domu, by już w bezpiecznym miejscu obserwować dalszy rozwój wypadków i innych prosić o pomoc dla ich sąsiadów.
Ich sumienie było czyste i niczym nie zmącone. Mieli wszak również piątkę małych dzieci – o które w pierwszej kolejności należało zadbać.
Rodzina Druga – ta od strony południowej mieszkająca, natychmiast pobiegła do pobliskiej Świątyni Wszystkich Bogów i Nauki by wymodlić ratunek u jednego z Bogów Utopii – w którego akurat namiętnie i szczerze wierzyła. Ich sumienie było czyste i niczym nie zmącone.
Rodzina Trzecia – od strony zachodniej mieszkająca, mimo że ich domek był w najbliższym sąsiedztwie płonącego domu Santiago – nie ruszyła się z miejsca i ze stoickim spokojem obserwowała rozwój wydarzeń.
Wierzyli oni, że wszystko, absolutnie wszystko co ma się w świecie wydarzyć i tak jest z góry ustalone i pewne i że żadne mniej lub bardziej rozpaczliwe gesty człowiecze tego nie są w stanie zmienić.  Jeśli rodzina Santiago ma być uratowana to przecież będzie uratowana, a jeśli ma spłonąć, to spłonie, ponieważ cokolwiek ludzie będą czynić i tak już raz zapisanego losu – nie zmienią. "Co ma być – to będzie" mówili i nic innego nie mówili.
Ich sumienie było czyste i niczym nie zmącone.
Rodzina Czwarta – ta najdalej od domku Santiago mieszkająca, także liczna rodzina nie zastanawiając się nad niczym, natychmiast ruszyła z pomocą.
Trzech ich synów i córki wraz z rodzicami – natychmiast zgodnie współpracując utworzyli ciąg w którym podawali sobie wiadra z wodą z pobliskiej rzeczki . Ogień gasł w oczach. Zanim pierwsze języki płomieni osiągnęły granicę dachu, zostały utopione w strugach wody – sprawnie podawanej przez wszystkich członków Czwartej Rodziny oraz okolicznych innych mieszkańców, którzy dołączyli do grupy ratujących.
Nie mieli oni czasu aby myśleć o swoich sumieniach.
Miasteczko podzieliło się w swoich poglądach.
Niektórzy mówili, że to cud i zasługa Pierwszej Rodziny – bo przecież pierwsi krzyczeli o pomoc dla swoich sąsiadów.
Inni prawili, że nic by nie było możliwe, gdyby nie zdecydowana interwencja jednego z Bogów Utopii, bo przecież ratunek został skutecznie wymodlony przez Drugą Rodzinę.
Kolejni mówili najmniej, wierzyli wraz z Trzecią Rodziną, że przyszłość jest zapisana już dawno i widocznie tak właśnie miało być. Widocznie zapisane było, że rodzina Santiago się uratuje.
Ostatni – nic nie mówili, szeptali tylko między sobą, że to wielkie szczęście dla Santiago i jego rodziny, że w bliskim sąsiedztwie mieli Czwartą Rodzinę, która ich uratowała.
A ja życzę Wam takiego sąsiedztwa i takiej rodziny jaką sami sobie byście wybrali, ponieważ ani szczęścia ani ratunku ani światopoglądu nikomu nikt narzucać nie powinien.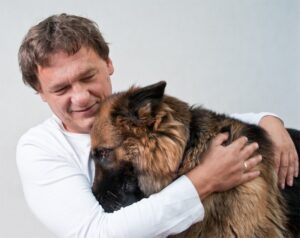 Będziecie mieli w życiu albo to, co względnie bezpieczne ale niczym się nie wyróżniające, albo to co sobie sami wymodlicie i co Wasz Bóg zgodzi się Wam zesłać, albo niezależnie od tego co się stanie – przyjmiecie los z pokorą – bo wszystko jest gdzieś zapisane i ustalone, albo to wszystko co sami sobie wypracujecie i urządzicie.
To do Was należy wybór ……
Ja mam sumienie spokojne i niczym nie zmącone, jeśli mam czas o nim myśleć.
Timoore (Piotr Tymochowicz) 2015.