Niektórzy mówią o nim, że jest czarodziejem, magikiem, który potrafi zatrzymać mijający czas. Jedno pstryknięcie sprawia, że zamyka w pudełku najpiękniejsze momenty życia człowieka. Piękna kobieta, dzięki niemu, na zawsze pozostanie piękną, a małe dziecko zawsze będzie szczęśliwe. Krzysztof Dąbrowski dla Polaków – dla Anglików CHRISTOPHER RD  – fotograf, pasjonat – to kolejny Pozytywny, który realizuje swoją pasję w Wielkiej Brytanii. Opowiada nam o swojej miłości do fotografowania, o szczęściu i sukcesie. Jest teraz w miejscu w którym chce, a nie musi, żyć.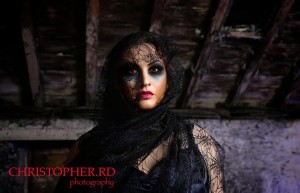 Co Cię skłoniło do fotografowania w Anglii? Tu lepiej niż w Polsce?
Fotografia od dzieciństwa była nieodłączną częścią mojego życia, więc miejsce tworzenia właściwie nie było istotne. Pomyślałem o wyjeździe za granicę. Wielka Brytania była na liście miejsc, które rozważałem. Zwiedziłem kilka krajów, ale Wyspy najbardziej przypadły mi do gustu. Dlatego tu zostałem i na razie nie planuję zmieniać miejsca zamieszkania.
Jak odnalazłeś się w brytyjskiej rzeczywistości? Co było najtrudniejsze?
Społeczności w każdym kraju mają swoje uwarunkowania, takie  jak sposób życia, żarty czy relacje międzyludzkie. Każda profesja wymaga zaufania i szacunku, i te dwa słowa to trudniejsza część na którą trzeba zapracować. Nie jest to łatwe. Myślę, że udało mi się tu odnaleźć. Na aklimatyzację w każdej społeczności potrzeba czasu.
 Czym fotografowanie w Anglii różni się od robienia zdjęć w Polsce?
Fotografia jest tworzeniem, opowieścią, przekazem lub informacją. To ludzie decydują o tym, co chcą uzyskać. Jeżeli trafią na właściwego fotografa, będą bardzo zadowoleni z efektu, a fotograf będzie w stanie "rozwinąć skrzydła" – bez względu na to, w jakim kraju pracuje. Ludzie są  podobni – niezależnie od miejsca zamieszkania, mają swój cel, swój punkt widzenia i indywidualne podejście. A czy trafimy na lepszy czy gorszych, czy znajdziemy wspólny język czy też nie –  to już zależy od szczęścia.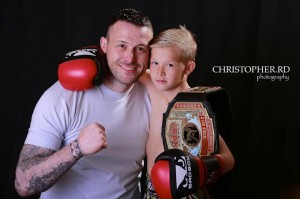 Co bardziej lubisz uwieczniać na zdjęciach: ludzi czy krajobrazy?
Każde nowe wyzwanie zawodowe wywołuje uśmiech na mej twarzy, niezależnie od tego, co czy też kogo mam uwiecznić na zdjęciu. Zarówno fotografowanie ludzi, jak i krajobrazów jest dla mnie fascynujące. Dobre zdjęcie w każdym przypadku to suma wiedzy, doświadczenia, wprawnego oka, ale także szczęścia. To szczęście jest szczególnie potrzebne zwłaszcza przy fotografowaniu krajobrazów. Dla większości odbiorców krajobraz to tylko "widoczek", do wykonania którego nie trzeba mieć szczególnych umiejętności. Nic bardziej mylnego. Żeby wykonać dobre zdjęcie krajobrazu, musimy mieć odpowiednie warunki pogodowe, widoczność, musi być odpowiedni kąt nachylenia słońca, trzeba zwrócić uwagę na chmury dające rozległe cienie. To nie zawsze jest pożądane.
Podsumowując: nie dokonuję wyboru obiektu do sfotografowania, to sytuacja stawia mnie przed kolejnymi wyzwaniami, które z pasją podejmuję.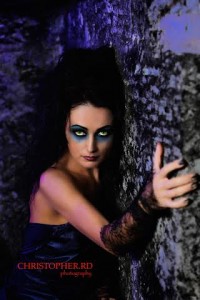 Jak odnosi się sukces na Wyspach?
Sukces jest pojęciem względnym. Osobiście nie traktuję fotografii komercyjnie, lecz bardzo indywidualnie. To moja pasja, która sprawia mi wielką przyjemność. Tworzenie obrazów, które są odbierane bardzo ciepło i z uznaniem uważam za swój  sukces. Cieszę się, kiedy moja fotografia porusza wrażliwość odbiorcy. To daje największą satysfakcję.
Skąd w Tobie miłość do fotografii?
Niestety, chyba nikt nie zna odpowiedzi…zazwyczaj dzieje się tak, iż jesteśmy oczarowani widokiem, światłem lub sytuacją i nagle pragniemy to uwiecznić na fotografii.  Zbliżamy do oka aparat, którym ktoś robił wcześniej zdjęcia i… tak! To jest to! Tak się to zaczęło w moim przypadku. Wykonywałem kolejne zdjęcia, uczyłem się i cieszyłem się z każdego kolejnego ujęcia. Tak jest do dzisiaj.
 Kilka rad dla początkującego fotografa?
Warto znaleźć w swoim środowisku kogoś, kto posiada dobrą wiedzę o fotografii i potrafi robić dobre zdjęcia, kogoś w rodzaju mentora. Jeśli kogoś takiego nie będzie, trzeba polegać na własnym widzeniu, wrażliwości i sposobie przekazu. Wiedza na temat sprzętu to tylko kwestia techniczna, lecz istotna zarazem. Najtrudniejszy w tej pasji jest aspekt finansowy. Częstokroć właściwości techniczne aparatu i wysoka jakość obiektywów idą w parze z ceną. To nie jest tania zabawa. Rodzaj wykonywanej fotografii stawia nam rożne wymagania sprzętowe. Można zacząć od tańszego sprzętu, nauczyć się jego obsługi i realizując swoją pasję, utwierdzając się w przekonaniu, że robi się dobre zdjęcia, inwestować w tę pasję. Wtedy zdjęcia będą coraz lepsze.
Kontynuacja tego co robię…taki jest plan. Co przyniesie życie – jest trudne do odgadnięcia.
Gdzie można Cię znaleźć?
Posiadam swoją stronę internetową oraz profil na Facebook-u. Tam zapraszam wszystkich zainteresowanych. Można tam obejrzeć moje galerie zdjęć – może te fotografie poruszą w kimś tę najczulszą strunę wrażliwości. Jeśli tak się stanie, będzie mi bardzo miło. Na stronach jest też kontakt do mnie. Zapraszam więc wszystkich zainteresowanych. Każde kolejne zlecenie jest dla mnie wyzwaniem.
Do kogo kierujesz swoją ofertę?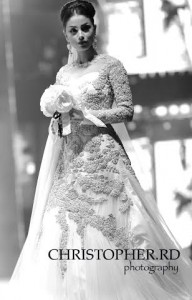 Do tych, którzy chcą zatrzymać w pamięci wyjątkowe chwile. Wierzę, że to oferta dla wszystkich.
Dzisiaj fotografia, a co jutro, pojutrze?
Fotografia, Fotografia, Fotografia…
Tego życzymy ☺
Pozytywni!
[gap height="10″]
[gap]