Dr Andrzej Fesnak – Felietonista piszący w Polsce i za granicą, autor książek, master trener, moderator, speaker, pracownik akademicki, autor wielu edukacyjnych projektów finansowych oraz programów szkoleniowych Posiada międzynarodowe certyfikaty LIMRA International, Instytut Dale Carnegie,  Financial Services Training College (FSTC), Anthony Robbins, Jaki pierwszy w Polsce trener prowadził licencjonowany kurs Dale Carnegie Association "Lider wśród managerów"  Od wielu lat zajmuje  się edukacją i finansami oraz ubezpieczeniami. Pracuje na Uniwersytecie Ekonomicznym w Katowicach (dawniej Akademia Ekonomiczna).
Czy Polacy są dobrzy w zarządzaniu własnymi pieniędzmi?
Jeżeli mówimy o szerokiej perspektywie jako społeczeństwo to wygląda to różnie. Zależy od tego co bierzemy pod uwagę. Polska ma depozyty o wartości 132,24 mld euro co daje jej 11 miejsce w Unii. Na głowę to wygląda tak:
Luksemburg 88 tys euro na głowę

Cypr 35,6 tys euro na głowę

Belgowie (26,6 tys. euro "na głowę"),

Austriacy (26,4 tys. euro)

Brytyjczycy (24,3 tys. euro).
A na Polaka przypada średnio 3,4 tys. Euro. Co daje 22 miejsce w Unii, ponieważ oszczędności polskich gospodarstw domowych są 5-krotnie niższe od średniej w UE – 16,6 tys. Za nami są tylko Litwini, Węgrzy (po ok. 2,8 tys. euro), Bułgarzy (2,5 tys. euro), Łotysze (2,1 tys. euro) i Rumuni (1,3 tys. euro)
Fakty więc mówią same za siebie. Ale z drugiej strony w kraju przybywa milionerów. Obecnie jest ich około 50 000. I przyrastają w tempie po 10% rocznie. Za 5 lat będzie ich prawie 90000. W samej Warszawie żyje około 2,500 milionerów. To świadczy o tym, że potrafimy sobie radzić z pieniędzmi. Ale znam też takich milionerów, którzy z powodu złego zarządzania pieniędzmi opuścili ten stan. Zarabianie to nie to samo co zarządzanie, to 2 różne umiejętności, Tu raczej kiepsko oceniam sytuację. Mówiąc o gorzkiej prawdzie powiedziałbym tak: gdy wielu ludzi ma pieniądze to nie ma mądrości zarządzani nimi. Ale gdy już tę mądrość posiada – to najczęściej brakuje już pieniędzy do zrządzania.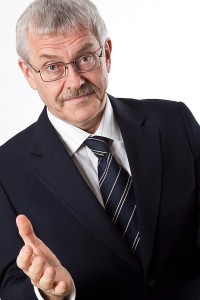 Czy i dlaczego warto planować finanse?
Wcale nie trzeba planować finansów. Wielu tego nie robi i nie zrobi nigdy. Plan finansowy jest drogowskazem przez finanse twojego życia. Gdy jedziesz drogą to zawsze masz 2 możliwości. Albo patrzysz na drogowskazy albo nie. Jeśli patrzysz to łatwo dojedziesz do celu. Jeśli nie, to albo nigdy nie dojedziesz, albo musisz nadkładać drogi. Trochę się pozłościsz, zapłacisz za benzynę, potrwa to dłużej. Z planem zawsze osiągasz cele. Bez planu albo wcale, albo tracisz zdrowie, pieniądze i czas. A ponieważ pieniądze istnieją tylko w czasie – mówi się przecież TVM, Time Value of Money, to takie kluczenie po trasie w życiu finansowym oznacza zawsze większe koszty. Albo też nie osiągniesz swojego celu w ogóle. Kogo to zresztą obchodzi czy osiągniesz swoje finansowe cele? Łatwo zatem odpowiedzieć sobie na pytanie czy warto planować finanse. To tylko i wyłącznie twój problem. A w pewnym momencie też ludzi z tobą związanych – twojej rodziny. Oni też będą cierpieć jeżeli nie planujesz finansów.
Czy planowanie finansów jest trudne? Czy każdy może się tego nauczyć?
Każdy początek jest trudny z dwóch powodów. Pierwszym jest brak twojej kompetencji na wstępie nauki. Był czas w naszym życiu, gdy zawiązanie sznurowadła w bucie było trudne i pomagała pani w przedszkolu. Albo, gdy po raz pierwszy jechaliśmy samochodem i trzeba było skoordynować działanie strasznej ilości rzeczy, bo lewej ręki, prawej ręki, lewej nogi, prawej nogi i jeszcze trzeba było patrzeć przed siebie! Przecież to zgroza, prawda? A jak patrzysz teraz na to. Kiedyś była to nieuświadomiona niekompetencja a teraz jest to nieuświadomiona kompetencja. Czy musisz myśleć o zmianie biegów albo włączeniu kierunkowskazu? To pierwszy problem, a drugi to sposób nauczania. Byłem na wielu zajęciach finansowych, na części można było zasnąć z nudów bo wykładowca usypiał cała salę. A na części siedziałem jak na przysłowiowym tureckim kazaniu, bo nic nie rozumiałem. To powoduje mity o trudności finansów. Ja osobiście stosuję mój wariant metody kinezjologicznej. Pracuję z wszystkimi zmysłami, ruchem, rytmem, muzyką. Wyobraź sobie taką sytuację – śpiewamy sobie piosenkę country o gdy nauczysz się jej na pamięć – umiesz obsługiwać komputer finansowy. I nie ma to znaczenia, czy będziemy śpiewać po polsku czy angielsku, bo słowa pisałem sam. A zatem możesz się nauczyć i zrobić to w łatwy sposób opanowując finanse w 2 dni. Podsumowując – jak mawiał Kot z Chesire ( a właściwie jego uśmiech) – jeśli nie wiesz dokąd idziesz każda droga jest dobra. Tak robi 95% ludzi i dlatego nie osiągają własnych celów nie realizują swoich marzeń.
Od czego zacząć?
Zawsze od tego samego. Od własnej edukacji. Napisałem na ten temat wiele artykułów i kilka książek. Nakręciłem filmy, nagrałem piosenki, Występowałem w radio i tv. To tylko skromny wkład z mojej strony. Właśnie w księgarniach w Polsce pojawiał się mja najnowsza książka – "Grasz swoimi pieniędzmi, czy pieniądze grają Tobą", którą będzie można kupić także w Londynie na moim seminarium w marcu.
Można też zacząć od podstawowego seminarium jeśli ktoś chce metodą kinezjologiczną w 2 dni opanować podstawy finansów. Na stronie www.polesintheuk.co.uk jest informacja o najbliższym seminarium w Londynie. Na tym seminarium dowiesz się jak komputer finansowy ułatwi ci życie? Będziesz wiedzieć po czym poznać że twój majątek rośnie. Przeanalizujesz co robisz ze swoimi pieniędzmi.
Dowiesz się czy umiesz wychodzić z długów? Będziesz wiedzieć jak sfinansować nieruchomość taniej? Zobaczysz czy mógłbyś się utrzymać bez pracy? To kluczowe zagadnienia finansowe dla każdego. Bo najważniejsza -niewidoczne dla oczu – prawda brzmi. Pieniądze nie rozwiązują twoich problemów, ale edukacja finansowa tak. Dzięki niej wiesz jak utrzymać zarobione pieniądze lub odbudować majtek po stracie.
Jakie narzędzia finansowe dostępne są dla przeciętnego człowieka?
Generalnie takie same jak dla specjalisty. Ale ja ograniczyłbym je kilku. Lokaty, overnighty, fundusze inwestycyjne, obligacje i polisy z funduszami inwestycyjnymi. Obecnie bardzo modne są zabawy w internetowe kursy Forexu. Bardzo odradzam takie zabawy bo są kosztowne. Niczego się nie nauczysz, a stracisz. Czy chciałbyś podorabiać sobie jako chirurg plastyczny po godzinach? Nauczysz się tego bardzo łatwo w Internecie jak tysiące innych. A właśnie Pani Basia dzięki takiemu kursowi już zarobiła w tym miesiącu 6723,17 USD! Jeśli ten styl wypowiedzi brzmi znajomo , to handlu walutami na Forexie nauczysz się tak samo łatwo jak chirurgii plastycznej, Do perfekcji i bycia ekspertem potrzebujesz 10000 godzin a nie kursu za 250$. Lepiej wydaj te pieniądze na polisę z funduszami i naucz się nimi zarządzać.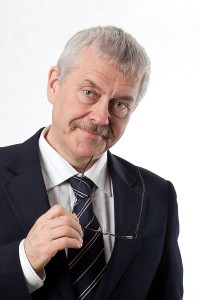 Czy każdy może inwestować?
Absolutnie każdy może. Możesz inwestować w złoto, biznes, papiery wartościowe, nieruchomości. Ale czy się na tym znasz? Czy rzeczywiście umiesz racjonalnie uzasadnić swój wybór? Czy posiadasz narzędzia do oceny wartości, do analizy trendu i sytuacji? Czy masz wiedzę o branży? Czy bez tych kompetencji masz szansę na sukces?
Od czego zacząć?
Od edukacji. Zawsze trzeba zaczynać od edukacji. Przygodę z motoryzacją zaczynasz od rajdu Dakar czy Monte Carlo? A może od nauki jazdy po prostu? Tylko w finansach ludzie zawsze chcą inaczej, od rajdu, prawda? Można zacząć od gier finansowych. W Polsce jest teraz nowa gra EuroCash. Uczy inwestowania w giełdę, biznes, nieruchomości. Jeśli nauczysz się tego w grze – łatwo będziesz przekładać to na działania realne. A przy okazji polisa z funduszami inwestycyjnymi wymusi na tobie podejmowani decyzji.
Czy to prawda, że emerytura to przeżytek?
Niestety tak. A winne są rządy wszystkich państw Unii. Przed kilku laty robiłem wywiad z Vincentem J. Derudderem, sekretarzem FECIF – Europejskiej Federacji Pośredników Finansowych. Ta organizacja zrzesza około 130 000 pośredników. Współpracuje z Komisją Europejską . Vincent wyraził bardzo ciekawy pogląd. Zacytuję go: Bomba zegarowa tyka cały czas. Może wkrótce wybuchnąć. Chodzi oczywiście o załamanie większości systemów emerytalnych w Europie. Czy się to politykom podoba, czy nie – jest groźbą ich klęski. Politycy będą musieli się tym tematem zająć, mimo że unikają go jak ognia. Choć większości rządów jest to nie w smak – zmiany będą musiały pójść w stronę liberalizacji działań i przepisów. Państwa nie są w stanie zapewnić emerytur swoim obywatelom. Obywatele muszą zrobić to sami. Dlatego prawo będzie musiało bardziej uwzględniać interesy konsumentów niż do tej pory. Czy się to prawodawcom podoba czy nie – tak po prostu jest. Załamanie systemów socjalnych różnych państw – a Polska jest w takiej samej sytuacji – unaocznia jedynie konieczność indywidualnej troski każdego obywatela o własną finansową przyszłość.
A zatem jeśli chcesz liczyć na cokolwiek to musisz liczyć na siebie i samemu zadbać o emeryturę.
Jakie najczęściej popełniamy błędy przy planowaniu naszej przyszłości?
Największym błędem jest brak jakiegokolwiek planu. Praca, dom, czas wolny, serial bo to nowy sezon. Jak obejrzysz 30 takich sezonów serialowych to kończy się twoje życie zawodowe. Błędem jest także brak oparcia o przepływy finansowe. Finanse opierają się o fakty, a fakty powinny być sprawdzone. Temu właśnie służy komputer finansowy, którego nadal niestety nie potrafi obsługiwać większość doradców na rynku.
A to oznacza, że większość ludzi nie uwzględnia inflacji. No i oczywiście brak długoterminowego planowania. Każdy chce wyhodować wysoki las w miesiąc, rok może dwa. A to trwa dłużej.
Gdzie szukać wiedzy finansowej?
Internet jest doskonałym miejscem. Znajdziesz tam informacje o publikacjach, filmach, programach, seminariach. To chyba najlepsze obecnie źródło informacji.
Gdzie można Pana znaleźć?
Tu w Anglii najważniejszą stroną jest www.polesintheuk.co.uk Są tam informacje o planowanych seminariach. Każdy może się też zapisać na listę mailingową i otrzymywać co jakiś czas informacje o nowych inicjatywach. Ktokolwiek szuka moich usług i kontaktu – ma wszelkie informacje podane w Internecie. Zapraszam oczywiście na seminarium w Londynie, zapraszam na listy mailingowe, zapraszam do czytania artykułów na blogu i pozostawiania opinii. Będzie mi bardzo miło.
Dziękuję bardzo i życzę powodzenia!
Rozmawiał David Slomian