To już jedenaście lat, od kiedy Wielka Brytania otworzyła swoje granice dla obcokrajowców z Europy Wschodniej, dla Polaków. Jedenaście lat, a kiedy czytam i śledzę informacje polonijne, to mam wrażenie, że przez cały ten czas, nic się nie zmieniło i niczego się nie nauczyliśmy. Nadal najgorętszymi tematami są roszczenia i niechęć między rodakami. Oskarżamy się niemal o wszystko…Kotłuje się we mnie gniew, a na usta ciśnie pytanie, ile jeszcze będzie to trwało?!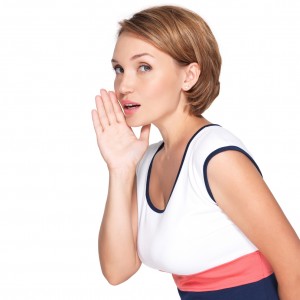 Śmieszy mnie, kiedy słyszę przestrogę, żebym nie obcowała z Polakami, bo…Bardzo dziękuję, ale sama wolę zdecydować, z kim będę rozmawiać, współpracować, czy się przyjaźnić.
Ludzie, zwracam się do Was, apeluję do całej Polonii w Wielkiej Brytanii, oprzytomniejcie. Przestańcie żyć czyimś życiem, przestańcie się o wszystko oskarżać, obrażać i obwiniać.
Każdy z nas jest inny, każdy ma inne potrzeby, aspiracje, nie oceniajmy siebie od razu, dajmy sobie czas choćby na ewentualną weryfikacje naszych odgórnych założeń. Przyszedł czas na zmiany i muszą być to zmiany związane z wizerunkiem Polonii na emigracji!
Zauważcie, że większość mediów, forów polonijnych, nastawiona jest na rozgłos i sensacje, i specjalnie poją nas bezwartościowymi brudami, potęgując tylko waśnie i kreując ten obrzydliwy, negatywny wizerunek.
Kiedy pytam Polaka, osobiście, co sądzi o rodakach to mówi, że on nie zadaje się z Polakami, bo słyszał, że Polacy to "świnie" na emigracji, ale kiedy dopytuję, czy on osobiście zna te "świnie", to przyznaje, że w sumie to, nie, w sumie, to on tylko słyszał i czytał o takich.
Zmieniają się nasze potrzeby, zmienił się nasz life style, to i czas na zmienię relacji międzyludzkich. Otwórzmy się na innych, posłuchajmy co mają do powiedzenia, nie wydawajmy sadów bez odpowiedniego podejścia do sprawy. Spróbujmy sobie pomóc, sprawmy, aby nasze życie nabrało pozytywnych barw. Udowodnijmy, że jesteśmy inteligentnymi, godnymi zaufania ludźmi.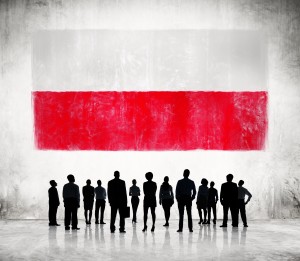 Sprawdź, może ta osoba koło Ciebie, która jeszcze słabo mówi po angielsku, po prostu potrzebuje pomocy, zamiast się z niej podśmiewać, wskaż jej drogę do College'u. Przecież wszystkim, nam zależy, aby Polonia świetnie mówiła po angielsku, tak to jest moje małe prywatne marzenie, abym nie musiała być świadkiem tych wstydliwych sytuacji, kiedy nasz rodak nie potrafi się porozumieć. Tak, uważam, że to jest żałosne, kiedy ktoś nawet nie próbuje w kraju anglojęzycznym, nauczyć się mówić po angielsku, ale nie oceniajmy go z góry, każdy przyswaja język w swoim tempie, bądźmy wyrozumiali.
Uczmy się cieszyć szczęściem innych, uczmy się pomagać w czysto bezinteresowny sposób. Jesteśmy kreatywni i ambitni. Razem zmieniamy i zmienimy wizerunek Polaków na Wyspach. Koniec tej farsy i monotematyzmu!
Barbara Larysz