"Najczęściej ludzie są na tyle szczęśliwi, na ile postanowią nimi być" – mówił Abraham Lincoln.
Moja definicja szczęścia, to metoda na życie "tu i teraz", ważne jest dzisiaj i starajmy się przeżyć dzień jak najlepiej ze świadomością, że nigdy się już nie powtórzy. Uświadommy sobie bezcenność chwili, bo to może nadać nam celu, sensu i dynamizmu w codziennym działaniu. Pomaga to w realizacji rozwoju duchowego, spełnienia pasji, czy zainteresowań.
Żyjąc teraźniejszością, a nie przeszłością powoli odnajdziemy w sobie spokój i akceptacje obecnej rzeczywistości, przestaniemy idealizować swoje wcześniejsze życie i docenimy to, co się dzieje teraz. Często całymi latami, trzymamy się kurczowo czegoś, co nas ogranicza, nie dopuszcza do spełnienia. Robimy to z różnych powodów, boimy się o przyszłość, tego, co inni o nas powiedzą, lub czysto z materialnych powodów. Gdy ciągle odkładam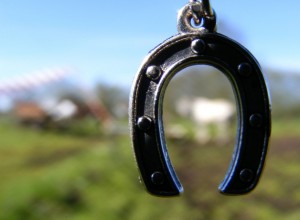 y radość na jutro, gdy planujemy ją na wakacje, zwłaszcza w Polsce, lub lepsze jutro…Nigdy się jej nie doczekamy, nasza wizja szczęścia zawsze będzie się już kojarzyła z pobytem w Polsce i już zawsze będziemy uważać, że tylko tam jesteśmy szczęśliwi…to powoduje, że nie żyjemy prawdziwą chwilą, lecz jedynie wizją o przyszłości. W ten sposób ranimy samych siebie, katujemy się depresyjnymi myślmy, narzekamy, nigdy nie czujemy spełnienia.
Otwórzmy się na szczęście dziś, znajdźmy w sobie tą silę i przełammy w sobie tą niechęć do swojego codziennego dnia. Kiedy to zrobimy, kiedy zaakceptujemy i polubimy nasz świat, on z każdym dniem będzie przynosił nam pogodę ducha i siłę na lepsze jutro. Pracowaliśmy, odpocznijmy, pospacerujmy nad rzeką, zjedzmy coś dobrego, wydajmy kilka funtów na przyjemności i poczujmy, właśnie "tu i teraz".
W moim życiu spotykam wielu spełnionych i sz
częśliwych ludzi. Za każdym razem, kiedy na takich natrafiam, staram się im przyglądnąć i nauczyć czegoś nowego, sprawdzam, jaką mają receptę na szczęście. Dlatego też każdy z nas ma prawo wciąż poszukiwać, eksperymentować by się przekonać, co jest dla nas, czego naprawdę pragniemy. Jeżeli nie macie pomysłu na siebie, może nauczycie się czegoś od innych, życie polega na ciągłej nauce i zdobywaniu doświadczenia, tylko wtedy, kiedy posiadamy ciężki bagaż doświadczeń, stajemy się wrażliwsi, otwarci, bardziej wyrozumiali dla siebie i innych oraz budujemy dystans, dzięki któremu posiadamy obiektywne spojrzenie na sprawy. Jeżeli chcemy, żeby ktoś zwrócił uwagę na nas, zwróćmy uwagę na innych, nie bagatelizujmy, czyjegoś szczęścia – cieszmy się nim, czy problemów – każdy uważa, że jego są największe. Kiedy spróbujemy zrozumieć innych, powoli zaczniemy akceptować siebie.
Pomyślicie, co to za gadanie, jakieś brednie, przecież ja mam na głowie, mnóstwo problemów, no i ta tęsknota za krajem….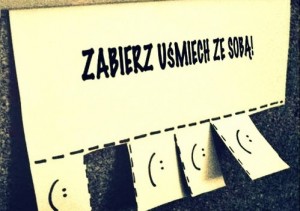 Wierzcie mi ja też tęsknię, kocham Polskę i zawsze pozostanie w moim sercu, ale każdego dnia staram się odnaleźć pozytywne strony mieszkania w UK, i mam na myśli cieszenie się z małych rzeczy, dzięki którym powoli buduję pozytywny i szczęśliwy obraz mojej egzystencji. Myśleniem o problemach ich nie rozwiążecie, cierpienie również nie uszlachetni waszej duszy. Zamartwianie się, w żaden sposób nie jest pomocne. Niezależnie od tego, jak wam ciężko, jeśli uda wam się oderwać od tego, wygracie!
Barbara Larysz