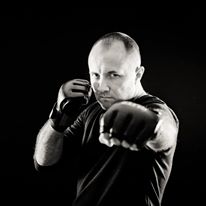 Już w marcu (11.03-14.03) – pilotażowy kurs KRAV MAGA po POLSKU (Newcastle, Edynburg i Glasgow). Kursy poprowadzi Kuba Brych, który swoje umiejętności zdobywał u Eyal'a Yanilova, natomiast uprawnionym instruktorem został podczas szkoleń Eli ben Ami i Shahar Israeli.
Dlaczego Krav Maga?
Prawdą jest, że o wiele lepszym pytaniem byłoby: dlaczego ktoś miałby się nie starać nauczyć samoobrony? Przecież nikt nie myśli o rzucaniu się na głęboką wodę, nie umiejąc pływać.
Kiedy się przyjrzysz , zobaczysz że Krav Maga to nie tylko samoobrona. W treningu Krav Maga istnieją dodatkowe korzyści oraz sektory np.: "Taktyka i umiejętności walki ", "Ochrona członków rodziny/osób trzecich/ochrona VIP'a".
Każda osoba powinna starać się zachować w życiu równowagę.  Większość z nas siedzi przed komputerami i urządzeniami przenośnymi całymi dniami, co niejednokrotnie powoduje wiele problemów zdrowotnych. Człowiek jak większość stworzeń jest zasadniczo stworzony do ruchu.  Szkolenie Krav Maga obejmuje sprawność fizyczną, jak i trening mentalny. Jako, że w każdym konflikcie występuje faktor psychiczny zdolności i silne zasoby mentalne są konieczne do poradzenia sobie ze stresem, jaki wymusza dana sytuacja. Nie każdy konflikt przeradza się w  konflikt fizyczny, dlatego podejmowanie właściwych decyzji w niekorzystnych warunkach jest ważnym celem dla każdego studenta Krav Maga.
Nauka technik i taktyk Krav Maga zaszczepi w Tobie inny wymiar odwagi. Pewność siebie i wiedza jak wykorzystać te techniki i taktykę, wraz z możliwościami mentalnymi i zasobami fizycznymi pozwolą Ci rozwiązać konflikty wszelkiego rodzaju.
Trening Krav Maga zmieni Twoje działania, przyzwyczajenia, świadomość, mowę ciała oraz postawę. Z treningu na trening wzmocni się Twój charakter a także wygląd – już więcej nie będziesz wyglądać na ofiarę. W rezultacie agresorzy, którzy szukają łatwych celów – nie wybiorą Ciebie. Jeśli byłeś/-aś osobą, która przyciągała do siebie 'drapieżników', teraz to się zmieni.
Wykonywanie ćwiczeń fizycznych, które są stosunkowo bezpieczne, holistyczne, wymagające i dynamiczne jest rewelacyjne dla ciała i umysłu. Twój poziom sprawności fizycznej ulegnie poprawie. Siła, elastyczność, wytrwałość i wytrzymałość ulegnie poprawie. Podczas treningu Krav Maga weźmiesz udział w wielu różnych ćwiczeniach, grach funkcjonalnych o wzrastających wymaganiach, odpowiednich dla Twojego poziomu.  Efektem będzie zdrowsze ciało i umysł.
Wszystkich zainteresowanych udziałem w warsztatach, prosimy o kontakt mailowy: eventy@pozytywni.co.uk
Uczestnicy mogą liczyć na rabaty i specjalne oferty szkoleń Tactical Shooting organizowanych przez Sayret Training Center, oraz 1501 Training.
Liczba miejsc ograniczona do 35 uczestników w każdym z miast. Koszt 5godzinnych warsztatów, to ok.£40.