Właściwie tworzenie portalu www.pozytywni.co.uk powinniśmy zacząć od tego tekstu. Będzie w nim bowiem mowa o definicji Pozytywnego – czyli osoby, z którą chcemy współpracować i dla której dedykujemy nasze działania. Jeśli jesteś w wiecznej depresji i nie czujesz się optymistą, a co ważniejsze gorliwie wierzysz, że to się nie zmieni – to ten portal nie jest dla Ciebie. Jeśli zaś jest w Tobie iskierka nadziei na zmianę, chęć spojrzenia na swoje błędy i ruszenia do przodu, pomimo przeciwności losu, którą są przecież naturalne – to lepiej trafić nie mogłeś. Reprezentujemy bowiem Pozytywnych – a ta nazwa zobowiązuje 
Pozytywny? Co to za wymysł?
Kim są ci Pozytywni? O co tym oszołomom w ogóle chodzi? – nie zastawialiście się na tym, kiedy trafiliście na nasz portal? Sami się nad tym zastanawialiśmy, kiedy narodziła się idea utworzenia czegoś, co będzie przeciwwagą dla tego całego natłoku informacji o Polakach- złodziejach, wyzyskiwaczach, nierobach i pijakach. Pomyśleliśmy wtedy, że przecież jesteśmy inni, że w naszym otoczeniu zaledwie niewielki ułamek to ci, do których byśmy się nie przyznali i uznaliśmy, że nie warto nagłaśniać ich poczynań. Za to warto mówić i pisać o ludziach, którzy są wartością samą w sobie – o Pozytywnych.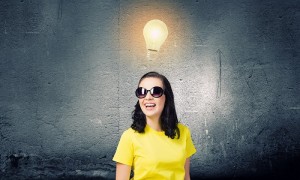 Kto może zostać Pozytywnym? Czy takim się człowiek rodzi? Skąd się bierze taki sposób myślenia? Sposób działania? – odpowiedź na te pytanie wcale nie jest prosta i jednoznaczna.
– Bycie Pozytywnym to przede wszystkim umiejętność osiągania własnych celów oraz doceniania tego, co już udało nam się osiągnąć. Ważne jest to, jakie to są cele, a nie to jaką mają skalę – nie liczy się, czy naszym marzeniem jest schudnięcie 5 kilogramów, czy też zarabianie miliona rocznie – ważne jest to, aby nasze założenia nigdy nie krzywdziły innych. Szacunek dla świata i ludzi jest podstawową ideą każdego Pozytywnego – mówi David Słomian, współtwórca portalu www.pozytywni.co.uk
Idąc tym tropem, ważny jest sposób myślenia oraz to, co sobą reprezentujemy i wbrew temu co wielu z nas myśli, nie jest ważne to skąd pochodzimy, czy też w jakim środowisku się wychowaliśmy. Oczywiście ma to znaczenie do pewnego momentu, jednak zawsze dochodzimy do punktu, kiedy to my dokonujemy wyboru i tylko my jesteśmy za niego odpowiedzialni.
Aby stać się lepszym człowiekiem nie musisz od razu zdobywać gór, zacznij od małych zmian w swoim otoczeniu. Uśmiechnij się do człowieka, który siedzi naprzeciwko w autobusie bądź mija Cię na ulicy. Szybko zauważysz, że i Twoje samopoczucie się zmieni.
– Najważniejsza zmiana zachodzi w głowie, w sposobie myślenia. Jest możliwa tylko wówczas, kiedy dopuścimy do siebie myśl, że popełniamy błędy i jeśli tylko chcemy, możemy zrobić coś, aby je zniwelować i zrobić krok do przodu. Pozytywny to osoba świadoma swoich wad, wierząca w sukces i zmianę. To osoba, która dąży do wyznaczonego celu czasem wolniej, czasem szybciej – ale wytrwale – dodaje Tomasz Frontczak, współtwórca portalu.
Przepis na szczęście jest prosty – to my sami go sobie komplikujemy, bo poczucie szczęścia jest emocją, taką jak wszystkie inne, i dlatego łatwo ją wywołać. Dawajcie poczucie szczęścia innym, a bardzo szybko powróci ono do Was.
– Pewnie stwierdzicie, że opowiadamy jakieś farmazony, naczytaliśmy się książek na temat pozytywnego myślenia, motywacji i rozwoju osobistego. Nie będziemy zaprzeczać. Najistotniejsze jest jednak to, że idea, którą Wam prezentujemy jest prawdziwa. Nie osiągniesz sukcesu, szukając innych dróg. Nie osiągniesz go, wątpiąc w swoje siły, narzekając i nie wyznaczając kolejnych celów – dodaje Tomasz Frontczak.
Dobrze wiemy, że życie nie jest usłane różami. I wcale nie próbujemy twierdzić, że jeśli zostaniesz Pozytywnym, Twoje problemy znikną. Tak nie będzie. Dalej będziecie się borykać ze zmartwieniami – mniejszymi i większymi. Będą Was atakować i wymagać od Was nie lada poświęceń i wyzwań.
– Pozytywni różnią się od innych jednak sposobem podejścia do problemu. To dla nas wyzwania, nie poddajemy się niepowodzeniom, stawiamy im czoła – zawsze i wszędzie, niezależnie od tego jak trudne są to sprawy. Czasem w życiu pojawia się ból, ale pamiętajcie że on minie, a pozostanie doświadczenie – tłumaczy David Słomian.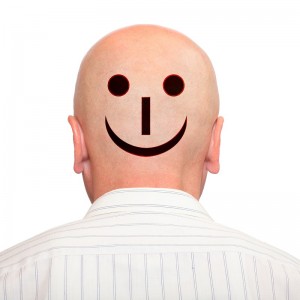 Zaprezentowaliśmy Wam już na portalu mnóstwo osób, które w naszej opinii są osobami sukcesu. To wszystko Polacy, którzy doskonale odnaleźli się w obcej rzeczywistości. To ludzie o rożnych poglądach, o różnych temperamentach, usposobieniach i stylach życia. Każdy z nich zajmuje się czymś innym i w czymś innym jest dobry. Różnią się praktycznie wszystkim, poza jednym, co łączy wszystkich Pozytywnych – są wytrwali w dążeniu do celu i wiedzą, co w życiu chcą osiągnąć. Mają plan na życie. Kiedyś wydawał im się nierealny, był marzeniem, mrzonką – dzisiaj jest realizowany z sercem i pasją. Dlaczego? Bo Pozytywny wie dokąd zmierza. Idzie na szczyt, a pamiętajcie, że w drodze na szczyt nigdy nie jest z górki.
– Kiedy myślę o stawianiu czoła przeciwnościom losu, zawsze przypominają mi się słowa Willa Smitha, wypowiedziane podczas przemówienia do dzieci – nie będę go dokładnie cytował, ale wytłumaczę o co chodzi – powiedział on, że kluczem do życia jest bieganie i czytanie. Bieganie, dlatego, że kiedy biegniesz i nie masz już więcej siły, to w głowie pojawia się głos, który mówi Ci żebyś się zatrzymał, że nie ma takiej możliwości, abyś dalej mógł kontynuować wysiłek, ale jeśli nauczysz się ignorować ten głos, nauczysz się nie poddawać w ciężkich życiowych sytuacjach. Nie chodzi tutaj o to, że każdy Pozytywny ma być biegaczem długodystansowym, chodzi raczej o to, aby nauczyć się wytrwałości i pokonywania własnych słabości – jest to bardzo długa droga, ale póki staramy się za każdym razem przebiec te kilka metrów więcej, to będziemy stawali się coraz lepsi. Nikt z nas nie jest doskonały, dlatego bardzo ważnym jest uświadomienie sobie swoich własnych ułomności i ich przezwyciężanie – wyjaśnia Słomian – A dlaczego warto czytać? Choć by dlatego, że przed nami żyły już miliardy ludzi i w naszym życiu nie ma takich problemów, których już ktoś wcześniej nie doświadczył, nie rozwiązał ich i nie napisał o tym w jakiejś książce.
Puentując zatem: kim jest Pozytywny? To osoba, która wie czego chce, widzi swój cel i nieustannie szuka sposobu, aby go osiągnąć. Bycie pozytywnym to pewnego rodzaju sposób na życie, coś czego można się nauczyć. Jest to umiejętność wyciągania wniosków z własnych oraz cudzych błędów. Nie zawsze jest to najprostsza droga, ale na pewno warta zaangażowania. Wymaga przede wszystkim wytrwałości. Jeśli jesteś taką osobą, bądź chcesz taką zostać – bądź Pozytywnym. Dobrze trafiłeś. Maruderów odsyłamy do konkurencyjnych portali. Niech nam dobrej energii nie zabierają.
SJ