Polacy mają dość! Żądają, by przestano nazywać ich "wyłudzaczami zasiłków" i bezpardonowo linczują tych, którzy jak to się po polsku brzydko mówi "srają we własne gniazdo". Tych "srających" niestety trochę jest i z tego wynika, że sami jesteśmy winni opiniom krążącym na nasz temat.
To było leniwe popołudnie. Od niechcenia przeglądałam facebooka i wyświetlił mi się post jednej z grup otwartych w Londynie.
Oto treść posta:
"Mam pytanie. Jestem w Uk od ponad miesiąca. Spodziewam się niebawem dziecka, jednak trochę krucho z kasą. Co muszę mieć aby przysługiwało mi prawo do pobierania benefitów na dziecko? Bardzo proszę o pomoc. Z góry dziękujęJ"
Pomyślałam sobie: "Dziewucho! Co Ty wyrabiasz?".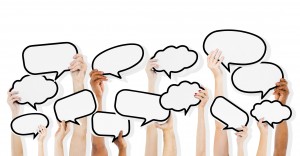 Nie jestem wyjątkowa, bo tak jak ja pomyślała sobie cała masa polskich londyńczyków. Nie minęło pół godziny, a dziewczynę roznieśli w siwy pył. Chcecie wiedzieć, co mówili?
– Za  robotę się lepiej weź, bo z głodu zdechniesz. Widać efekty : "szlachta baluje plebs haruje" tylko w Twoim przypadku role się trochę odwróciły. To trzeba kompletnie nie mieć mózgu, żeby wstawiać takie debilizmy na swoje konto a później płakać ,że nie ma za co żyć – pisze Jakub.
– Ja Pier… !!!! Żal !!!! Wracaj do kraju . Cebulandia na maxa . Wrrrr – komentuje Max.
Inni nie byli lepsi: "Nie ma to jak zaciążyć w Polsce i na benefity do Anglii zjechać. Ot, karierowiczka", "Nie ma benefitów. Za robotę się weź, do Polski wypier…j !!!"
Wulgaryzmów, wyzwisk i obelg było znacznie więcej. Kolejne komentarze pojawiały się w rekordowym tempie. W sumie żal mi się dziewczyny zrobiło, bo w zasadzie nikt nie znał dokładnie jej sytuacji, a mimo to dostała nieźle po tyłku.
Niemniej jednak, zdarzenie z londyńską grupą otwartą uświadomiło mi, że może tym mediom, które tak jadą po Polakach, może samemu Cameronowi, w tym zniesławianiu, obrażaniu Polaków pomagamy właśnie my sami? Może to my sami, nadal jeszcze zbyt często, mówiąc kolokwialnie "sramy we własne gniazdo"?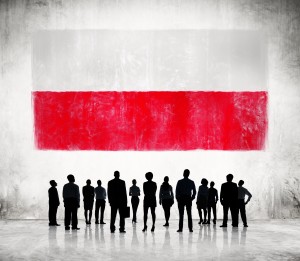 A z drugiej strony, taki niby niewiele znaczący post doskonale pokazał, że tych Pozytywnych Polaków jest w Wielkiej Brytanii mnóstwo. Każdy, kto odważył się skomentować ten naiwnie żałosny post coś osiągnął na Wyspach, każdy ma w nosie benefity na które nie zasługuje, każdy ma za sobą trudną ścieżkę i jeszcze trudniejsze odnalezienie się w nowej sytuacji i w końcu – co najpiękniejsze – każdy irytuje się na myśl o Polakach, którzy przyjeżdżają do Anglii i swoim zachowaniem psują nam opinię.
I jeszcze słów kilka do autorki posta:  Droga dziewczyno, co w Polsce zaciążyłaś – weź się do uczciwej pracy w Wielkiej Brytanii (wszak ciąża to nie choroba) albo po benefity zasuwaj do ojczystego kraju. I nie sraj więcej we własne gniazdo.
Przepraszam za wulgaryzmy, zdenerwowałam się.
Jaśko