"Najmłodszy milioner w Polsce", "Mickiewicz biznesu" – tak piszą o nim w Polsce. Mowa o Kamilu Cebulskim  – śmiało można określić go mianem "człowieka – orkiestry". To młody człowiek o ponadprzeciętnej przedsiębiorczości. Doskonale wykorzystuje swój młody umysł i nadarzające się okazje. Zaczął od biznesu komputerowego, dzisiaj uczy tysiące ludzi, jak zarabiać i prowadzić firmę. Przestał walczyć z biurokracją w Polsce, przeniósł się do Wielkiej Brytanii i tutaj promuje ludzi, którzy chcą zarabiać, prowadząc działalność gospodarczą. To kolejny Pozytywny, którego Wam prezentujemy.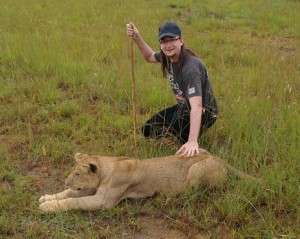 Poczytałam trochę o Panu. Faktycznie, Pana działalność  robi wrażenie.  Czym się Pan wyróżniał od całej gromady kolegów ze szkoły, z podwórka, co Panu pozwoliło osiągnąć sukces, a ich wrzuciło w przeciętność?
Przede wszystkim babcia mi zawsze powtarzała, że wszystkich Panów na wojnie wybili komuniści. A to mądra kobieta była. Kamil naprawdę wystarczy.
 Ok, Kamilu. Więc jak to się stało?
Nie tworzyłbym od razu takiego podziału, że ja odniosłem sukces, a inni są … przeciętni. Znam kilka osób z mojej szkoły, które również od zera stworzyli większe przedsięwzięcia niż ja. O mnie tylko częściej wspominają media.
A jak to się stało, że w młodej głowie narodził się pomysł na biznes?
Jeżeli pomysł ma się narodzić w jakiejś głowie, to prędzej w młodej szalonej, niż w starszej konserwatywnej 🙂 Nie sądzę, abym również w tym temacie był jakiś inny. Każdy młody człowiek ciągle rozmyśla o dwóch rzeczach. Jak znaleźć dziewczynę oraz jak zdobyć pieniądze.
Tobie się udało. Od czego startowałeś, a w jakim miejscu jesteś teraz?
Od niczego szczególnego. Pierwsze w miarę stabilne większe pieniądze zarabiałem przepisując prace magisterskie i doktorskie na komputerze. Ludzie wtedy nie mieli drukarek w domach i pisali je ręcznie. Trzeba było je przepisać. Poza sezonem, jeszcze w liceum programowałem studentom na zaliczenia różne programy i strony internetowe. Potem recenzowałem gry dla serwisów w Internecie. Potem własna strona o grach, sieć reklamowa, wydawnictwo, drukarnia, sklepy internetowe aż w końcu dochodzimy do tego czym zajmuję się dzisiaj, a więc do Uczelni ASBIRO.
A na czym zarobiłeś swój pierwszy milion?
Na różnych rzeczach. Najbardziej chyba dochodowe było wydawnictwo. Gdy miałem stronę o grach zarabiałem sprzedając reklamy. Byłem dobry w sprzedaży reklam, więc koledzy poprosili mnie, abym sprzedawał reklamy również na ich stronach internetowych. W sumie miałem pod opieką ponad 300 stron. Te bardziej interesujące pod względem reklamowym starałem się przejmować od znajomych. Oferowałem im 300 zł za miesięczną reklamę lub 1200 zł za przejęcie całego serwisu. Bardzo często sprzedawali. Mi koszty zakupu zwracały się po 4 miesiącach, a potem już miałem czysty zysk. Oczywiście jak sprzedałem powierzchnie reklamowe. Bardzo szybko odkryłem, że część z tych serwisów ludzie chętnie by kupili. Internet był wtedy bardzo drogi, wolny i liczony za każdą minutę. Nagrywałem więc te serwisy na płytę CD i wysyłałem ludziom. Najpopularniejszy był serwis ze ściągami, więc mogę powiedzieć, że pierwsze poważniejsze pieniądze zarobiłem sprzedając ściągi.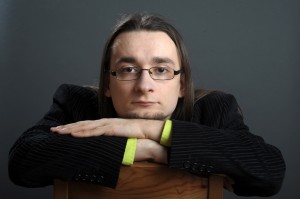 W Polsce dzieci i młodzież nie są uczone w szkołach przedsiębiorczości. Wpaja im się, że szczytem marzeń jest stabilna praca na państwowym etacie. Nic dziwnego, że potem nie potrafią inwestować, oszczędzać i prowadzić firm. Co Pan wpaja swoim słuchaczom podczas wykładów na  uczelniach przedsiębiorczości?
Nie sądzę, aby było tak jak mówisz. Przypadki, takie jak opisujesz znam tylko z teorii. Wiesz, ja nie pochodzę z bogatej rodziny. Mnie, jak również moich rówieśników z bloku rodzice od najmłodszych lat uczyli pracować. Jak miałem 7 lat potrafiłem kierować zaprzęgiem konnym, gdy miałem 12 lat to umiałem jeździć traktorem i podjeżdżałem od jednej kopki siana do drugiej, podczas gdy inni ładowali je na przyczepę. Gdy miałem 16 lat jeździłem maluchem do sklepu na wsi. To jest właśnie przedsiębiorczość. Szacunek do pracy i cieszenie się z jej efektów.
Czy biznes prościej prowadzić w Wielkiej Brytanii?
Zdecydowanie. To tak jakby porównywać limuzynę do zaprzęgu konnego. Mimo to znajdą się tacy, co nadal uważają, że konno jeździ się wygodniej.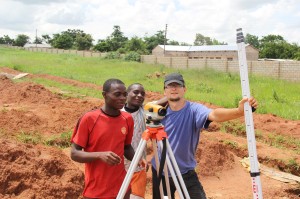 Na czym, według Ciebie, polega różnica w mentalności polskiego biznesmena i angielskiego?
Nie sądzę, aby istniała jakakolwiek mentalna różnica. Jedyna jaką widzę to różnica w problemach jakie jedni i drudzy muszą pokonywać. Z przedsiębiorcami w UK głównie rozmawiamy na temat tego, jak być lepszym od konkurencji, jak wydajniej coś produkować, jak lepiej zarządzać zespołem, jakie procedury tworzyć itp. W Polsce najczęstszymi tematami jest prawo, przepisy, urzędy, zezwolenia, podatki, kontrole, kary, sądy. Ludzie muszą się zmagać z ogromną biurokracją, a dopiero potem myślą o kliencie.
Recepta na sukces według Kamila Cebulskiego?
Nic odkrywczego nie powiem. Po prostu pracować. Bez tego nic się nie osiągnie.
Wydawać by się mogło, że masz już wszystko, o czym marzysz. Co jeszcze pozostało do spełnienia?
Oj, daleko jestem od stwierdzenia, że mam już wszystko. Coś tam w życiu osiągnąłem. W sensie, że mieszkam wygodnie, dużo podróżuję, mam super żonę i wspaniałą córeczkę. Pod tym względem nic mi nie brakuje. Ale ciągle jest dużo rzeczy do zrobienia. A o czym marzę? Aby Korwin zmasakrował ostatniego lewaka.
Gdzie się Pan widzi za 10, 15, 20 lat?
Ciągle w tym samym miejscu. Na codzień widzę jaką wartość dostarcza ASBIRO swoim klientom. Jednak jest to Uczelnia działająca dopiero 8 lat. Można powiedzieć, że ciągle jest w fazie eksperymentu. Jeżeli przetrwa kolejne 20 lat, to będzie to początek pewnego rodzaju legendy. Więc zamierzam sobie spokojnie te 20 lat pracować dokładnie takim samym tempem, na takim samym poziomie i powoli tę legendę budować.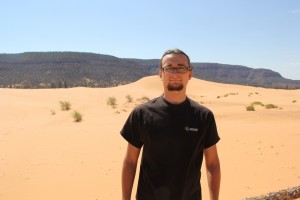 Analizując Twój życiorys można dojść do wniosku, że Twoje pomysły na biznes nigdy się nie kończą, że potrafisz wykorzystać swój umysł i nadarzającą się okazję. Czego jeszcze możemy się po Tobie spodziewać?
Pomysły się nie kończą – to fakt, ale przedsięwzięcia się kończą. Kończą się, gdy zanika potrzeba u klienta lub gdy konkurencja zaspokaja tę potrzebę lepiej. Jak na razie czuję się bezpiecznie na rynku edukacyjnym. Każda kolejna ustawa, to coraz więcej klientów dla mnie. Czy to na Uczelnię, która uczy jak te chore przepisy omijać, czy to na przeniesienie biznesu do Anglii jak np. po ustawie antyhazardowej. Po jej wprowadzeniu ponad 50 firm (250 miejsc pracy), które były podwykonawcami dla zachodnich kasyn internetowych przeniosłem do UK. A ile firm przeniosły inne osoby, które się tym zajmują? Czy to chociażby zajmuję się też przenoszeniem ludzi do UK w celu ogłoszenia upadłości konsumenckiej, co w rezultacie powoduje pozbycie się długów. Z moich usług skorzystało wiele osób, które potraciły majątki, chociażby na budowie dróg na Euro. Im bardziej Polska skręca w stronę komunizmu, tym ja lepiej zarabiam. Mimo to oddałbym wszystko, aby Korwin zmasakrował ostatniego lewaka.
W pewnym momencie swojego życia postanowiłeś kontynuować karierę na obcej ziemi. Co możesz  poradzić Polakom, którzy szukają tu swojego miejsca?
Do UK wyjeżdża mnóstwo Polaków. Nasi studenci również. Była pewna grupka, która uznała, że chcą takie ASBIRO stworzyć również w UK, więc zacząłem im pomagać. Nasz londyński oddział rośnie z każdym rokiem. Stanąłem więc przed decyzją, przed którą staje każdy przedsiębiorca, działający w kilku krajach: czy mieć siedzibę w Polsce, a oddział w Londynie? Czy może siedzibę w Londynie, a oddział w Polsce? Nie była to trudna decyzja i jak każdy rozsądnie myślący człowiek wybrałem Wielką Brytanię jako centrum moich biznesów.
Bardzo często jest tak, że Polacy w Wielkiej Brytanii zadowalają się mało satysfakcjonującą pracą – jak ich zmotywować do tego, aby tu realizowali swoje marzenia i cele, na które zazwyczaj brakowało im odwagi?
Niebardzo znam się na motywowaniu ludzi. Nie jestem psychologiem i niebardzo też widzę sens w takim działaniu. Człowiek działa, aby zamienić stan, w którym się znajduje na stan bardziej pożądany. Skoro ludzie wybrali mniej płatną pracę, a ich marzeniami jest stworzenie dobrego klanu w grach MMO, to ich decyzja i należy ją uszanować. Zacznijmy szanować ludzi, a nie ich zmieniać.
Dlaczego Polacy powinni z podniesioną głową próbować nowych wyzwań?
Daleki jestem od tego, aby komukolwiek mówić co powinien, a czego nie powinien zrobić. Przestańmy myśleć takimi kategoriami. Jak ktoś chce wyzwania to niech je podejmuje, jak ktoś ich nie chce to niech nie podejmuje. Dopóki człowiek nie szkodzi drugiemu to jego sprawa jak się zachowuje. A myślenie kategoriami że ktoś coś powinien lub nie powinien to nazywa się socjalizm i trzeba takie myślenie zwalczać.
Czego, jako Pozytywni, możemy życzyć mega pozytywnemu Polakowi za granicą – Kamilowi Cebulskiemu?
Oczywiście wolności i sukcesów. W dokładnie takiej kolejności. Tego też oczywiście wam również życzę.
Dziękujemy, a Tobie życzymy wolności i sukcesów. Wielu.