Łukasz Zagrobelny, Urszula, BIG CYC, PECTUS, VIDEO – chcecie, żeby zagrali dla Was w północnej Anglii? Da się zrobić 😉
Należy Wam się kilka słów wyjaśnienia. Wam – którzy czytacie ten tekst i Wam, którzy od dawna lubicie tę stronę. Pewnie o tym, że Pozytywni to strona inna niż wszystkie, dobrze już wiecie. Nie piszemy o tym, jak to Polacy źle zachowują się w Wielkiej Brytanii, nie piszemy o tych, co z wielką pasją wyłudzają brytyjskie zasiłki, nie piszemy o dramatach i tragediach z Polską w tle.
Naszym największym atutem jest to, że pokazujemy Polaków z tej najlepszej strony. Piszemy ludziach sukcesu i tylko o takich wydarzeniach, które mogą mieć tylko dobry wpływ na Wasze życie.
A skąd się to wzięło? Któregoś pięknego brytyjskiego wieczoru dwóch przyjaciół usiadło sobie przy lampce whisky i zaczęło kombinować. Mix dwóch Polaków z alkoholem to mieszanka wybuchowa, zatem nie dziwmy się, że wyszedł z tego bombowy pomysł. Wymyślili Pozytywnych, a potem pomysł zaczęli realizować, zarażając swą pasją kolejnych. Od tego pamiętnego wieczoru minęło sporo czasu, a pomysł na bycie Pozytywnym stał się brytyjską modą. Modne jest pozytywne myślenie, modne jest osiąganie sukcesu na wyspach dzięki swemu polskiemu intelektowi i wytężonej pracy, modne jest uczestniczenie w naszych imprezach.
No właśnie, imprezach…
Pewnie zauważyliście, że na naszej stronie coraz więcej wydarzeń i zaproszeń na różnego rodzaju spotkania i eventy. To dzięki nam przecież spotkaliście się ostatnio z księciem Janem Żylińskim, dzięki nam spotkaliście się polskimi przedsiębiorcami na Targach Pracy, dzięki nam poznajecie ludzi kultury i dzięki nam bawicie się na cyklicznych imprezach z polską muzyką.
I powiedzmy sobie szczerze, to dopiero początek…
Najlepsze jeszcze przyjdzie…
Jakiś czas temu siedziałam w biurze, wykonując jakąś papierkową robotę. Zadzwonił mój Brat – twórca Pozytywnych i mówi:
– Słuchaj, będziemy organizować koncerty najlepszych polskich artystów. Wybierz kilka zespołów, im więcej, tym lepiej. Napisz do nich, czy zechcieliby przylecieć do Anglii i zagrać kilka koncertów dla Polonii. Wybierzemy najlepszych i zaprosimy ich do nas.
– Ale jak? Zwariowałeś? – krzyknęłam – Który normalny wykonawca przyleci do Anglii, do jakichś tam Pozytywnych i zagra kilka koncertów?!!! Poza tym, do kogo mam pisać? I co?  – próbowałam oponować.
– Nie gadaj, tylko pisz – skwitował Brat i po omówieniu strategii kazał mi brać się do pracy.
Od tego czasu minęło ładnych parę miesięcy. I wiecie, jaki jest efekt kolejnego bombowego pomysłu Pozytywnego Brata? Już za kilka miesięcy zagrają dla Was topowi Artyści z Polski.  Na moje maile zareagowali niemalże natychmiast. Wielu z nich chciało zagrać trasę w Wielkiej Brytanii, ale brakowało im kogoś, kto zna teren, kto ma odpowiednie podejście do tematu, brakowało im… iskry. Tą iskrą okazali się Pozytywni.
Cóż Wam zatem w najbliższej przyszłości zaserwujemy?
Na pierwszy ogień idzie Łukasz Zagrobelny. Przylatuje do Wielkiej Brytanii już w ostatnim tygodniu sierpnia. Zagra dla Was serię akustycznych, kameralnych koncertów. Zaśpiewa swoje najlepsze kawałki w zupełnie nowych aranżacjach.
– Już nie mogę się doczekać brytyjskiej trasy. Wstyd się przyznać, ale w Wielkiej Brytanii byłem tylko raz, w Londynie. Zafascynowało mnie to miasto i chcę poznać Anglię. Wiem, że najlepsze przede mną. Przylecę na północ Anglii, a tam jest podobno przepięknie. Jestem bardzo ciekawy Wielkiej Brytanii i ludzi, dla których tam zagram – mówił kilka dni temu podczas wywiadu udzielanego Pozytywnym (opublikujemy go już lada dzień  🙂 )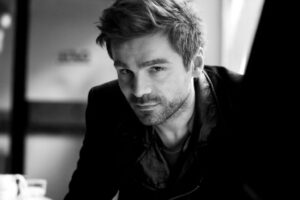 Dosłownie za chwilę poinformujemy Was o miastach, w których wystąpi Łukasz. To zobowiązanie do śledzenia Pozytywnych, a potem do bookowania biletów.
Kolejnym Artystą, który zaraz pakuje walizki i przylatuje do Wielkiej Brytanii jest Urszula. Ona również zagra dla Was kilka akustycznych koncertów i to kolejny wykonawca, którego utworów przypominać nie trzeba. Musicie koniecznie usłyszeć na żywo np. kultowego "Konika na biegunach".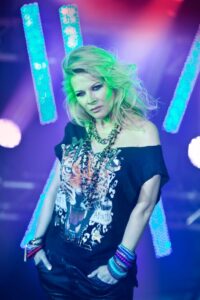 Urszula zawita do północnej Anglii już w listopadzie, a zaraz po niej – wulkan energii, kapela której utworów aż wstyd nie znać – BIG CYC.
– Graliśmy w Anglii wiele razy i zawsze chętnie tam wracamy. Tym razem również odwiedzimy kilka miast, zagramy kawałki z naszej najnowszej płyty "Jesteśmy najlepsi" i porwiemy do zabawy brytyjską publiczność. Wszystko to dzięki Pozytywnym, zatem śledźcie na bieżąco informacje na tej stronie, bo tam dużo się dzieje… – mówi Dżej Dżej z BIG CYCa.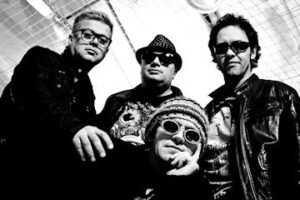 Zaraz po wyjeździe z Anglii chłopaków z BIG CYCA, zapraszamy na Wyspy czterech braci. Zaserwujemy Wam niezwykłą ucztę w postaci trasy koncertowej zespołu PECTUS.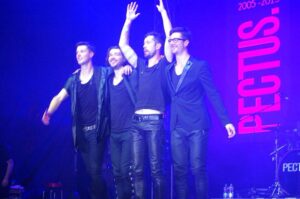 – Przygotowujemy  właśnie projekt muzyczny, do którego zaprosiliśmy 10 najważniejszych polskich wokalistek: Marylę Rodowicz, Kayah, Urszulę Dudziak, Basię Trzetrzelewską, Urszulę, Anię Wyszkoni, Patrycję Markowską, Irenę Santor, Monikę Kuszyńską, Grażynę Łobaszewską. Nasza nowa, wyjątkowa płyta, okazuje się w związku z jubileuszem 10-lecia marki PECTUS. Płyta pt. "KOBIETY" ukaże się we wrześniu, a w listopadzie w ramach jubileuszowej trasy przylatujemy do Wielkiej Brytanii. Zaprezentujemy Wam nową płytę, ale nie zabraknie też największych przebojów Zespołu. Już teraz zapraszamy na nasze koncerty – mówią muzycy z PECTUSa.
I co? Mało?
Tyle zaplanowaliśmy na ten rok, na kolejny szykują się kolejne projekty muzyczne, m.in. VIDEO. Zagrają na początku przyszłego roku.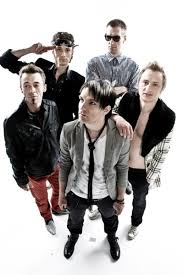 Szczegółowy rozkład jazdy już wkrótce na Pozytywnych.
Zatem zaglądajcie tu często, rezerwujcie czas na niezwykłe koncerty polskich artystów i bądźcie Pozytywni. Dla nas nie ma rzeczy niemożliwych 🙂
Jaśko