Czy jedno spotkanie może odmienić czyjeś życie? Czy kilka prostych rad jest w stanie zmienić Twoje nastawienie na zawsze?
W Niedzielę 22 lutego miałem okazję uczestniczyć w bardzo ciekawych warsztatach i choć były one głównie skierowane do kobiet, to jednak wiele wypowiedzianych tam słów ma charakter bardzo uniwersalny i mogłoby natchnąć niejednego z nas. Skupmy się jednak na głównym wątku tego spotkania, które odbyło się pod jednoznacznym tytułem – "Gdzie tkwi siła kobiety?". Odpowiedź na to pytanie pomagały znaleźć zgromadzonym paniom dwie wspaniałe kobiety: Ewa Radziewicz, oraz Marzanna Olejniczak.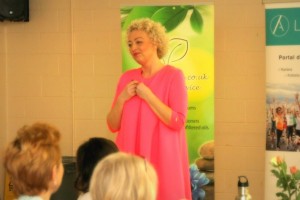 Ewa jest profesjonalną kreatorką wizerunku i stylistką, poprzez swój warsztat starała się wydobyć z uczestniczek ich najlepsze cechy, pokazać im jak uwierzyć w siebie, oraz zrozumieć, że są wyjątkowe. Pokazała jak w łatwy sposób można radzić sobie z codziennymi problemami, oraz zyskać pewność siebie. Wystarczy zmienić sposób myślenia, wyciągać wnioski z niepowodzeń i przede wszystkim zamienić słowo "problem" na "zadanie do wykonania".
Ewa poradziła kobietom, aby większą uwagę poświęcały samym sobie. Aby uzyskać szacunek otoczenia należy przede wszystkim docenić samą siebie, zrozumieć swoją wyjątkowość i zacząć ją celebrować. Pokazała im jak w łatwy sposób można zmienić energię która z nich płynie, wystarczy zmienić postawę, ton głosu i przede wszystkim więcej się uśmiechać. Myślę że sama przekazała wiele dobrych wibracji swoim słuchaczkom, gdyż ich twarze nie przestawały promienieć.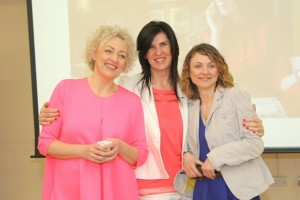 Po krótkiej przerwie historią swojego życia podzieliła się Marzanna, Lider Szwajcarskiej firmy Vianesse, współzałożycielka Organic Way, Trenerka Zdrowia i Ambasadorka Biznesmam. Opowiedziała o swojej niezwykłej metamorfozie jaką przeszła pod okiem Ewy Radziewicz.
Marzanna opowiadała o tym że należy cieszyć się każdą chwilą i nie przepuszczać okazji, bo czasu nie da się zatrzymać. Na własnym przykładzie pokazała że nie pieniądze są w życiu najważniejsze, nie na nich powinniśmy się skupiać, a zamiast tego rozwijać swoje pasje. Sukces przyjdzie z czasem jeśli tylko będziemy kochali to co robimy. Ona sama przyznała się do swoich życiowych błędów i wyciągnęła z nich wnioski, pokazała że na zmiany nigdy nie jest za późno.
Czy uczestniczki znalazły odpowiedź na pytanie zadane w tytule warsztatów? Myślę że tak, zresztą same o tym mówiły, widać było że wyniosły wiele z tego spotkania i znalazły inspirację w samych sobie. Zrozumiały że nie mogą przejmować się opinią innych, ale dążyć wytrwale do założonych celów i przede wszystkim nigdy się nie poddawać. Wyszły z tego spotkania z uniesioną głową, wiedząc że każda z nich jest wyjątkowa, a Ci którzy źle je oceniają, robią to przez pryzmat własnych kompleksów. Ze swojej strony mogę jedynie podziękować organizatorkom za to, że miałem możliwość tam być, bo choć sam nie jestem kobietą to dostałem dawkę pozytywnej energii, takiej naprawdę szczerej i prosto z serca.
David Slomian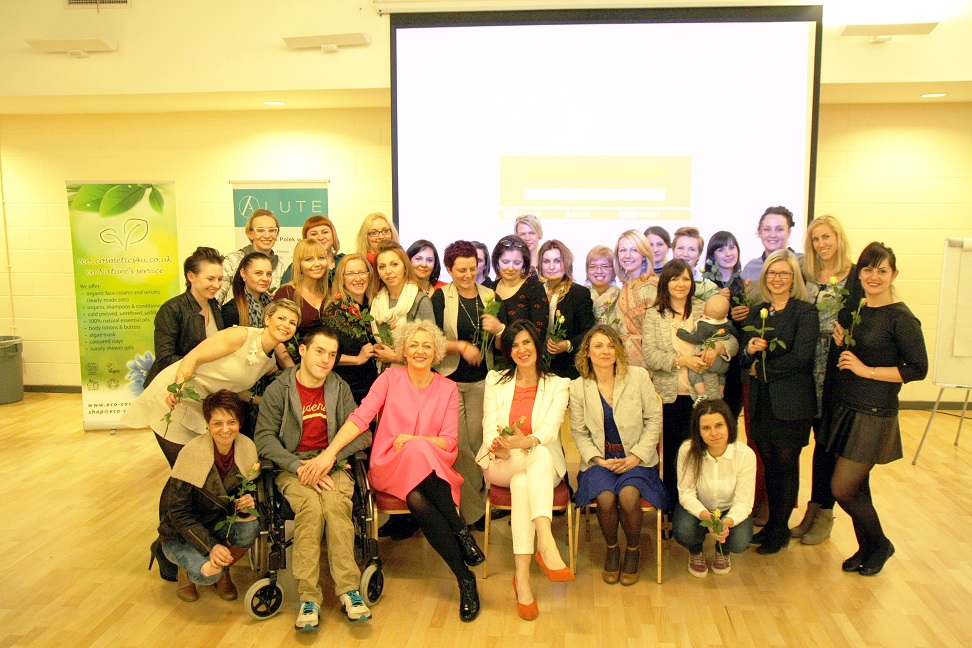 W imieniu organizatorek serdecznie dziękuję wszystkim sponsorom:
Ewa Radziewicz – Ewa Radzi i prowadzi indywidualne warsztaty wizerunkowe
Damian Kurtyb –  GFF Damian Dance Studio – szkoła tańca w Manchester
Marzanna Olejniczak –  Organic Way , Vianesse
Anna Szelag i Natalia Gurgul – Ekologiczne Kosmetyki ECO-COSMETICS i inne naturalne produkty.
Joanna Wieteska – OWL BIJOU –  artystyczna biżuteria i akcesoria.
Anna Izdebska- Macioszek – Anna Karina Design – Biżuteria artystyczna w wielu odsłonach i inne cudowności
Małgorzata Dudzińska – Margot Craft Corner  – Design i ręczne wykonanie kartek okolicznościowych.
Marlena Wawrzeńczak – Olej Lniany LenaOil ACH! Lifestyle i promocja zdrowego stylu życia.
Biznesmama Network serdecznie dziękuje Ewie Radziwicz i Marzannie Olejniczak za przepiękne Warsztaty. Dziękujemy naszym Biznesmamom, sponsorom i partnerom medialnym:
Alute.co.uk, Pangea Magazine, Pozytywni.co.uk, Manchesterowcy.com. W szczególności dziękuję Annie Mezyk z Alute za obecność i pomoc.
Specjalne podziękowania dla Joasi Rajs, JOANNARAJS.COM za Cudowne Zdjęcia ze spotkania, które można w całości obejrzeć na facebooku: BiznesMama Network.
Dziękuję serdecznie Małgosi Dudzińskiej za przygotowanie pamiątkowych kartek, a także Małgosi Sasinskiej i Ewie Wilcock za pomoc organizacyjną podczas wydarzenia.