Tego Pozytywnego nie mogliśmy przegapić. Nick Vujicic – niepełnosprawny Australijczyk to osoba, która swoim życiem inspiruje tysiące, jeśli nie miliony ludzi. To jeden z najlepszych mówców motywacyjnych na świecie. Spotkanie z nim nie może zatem zostać nie zauważone, tym bardziej że w kwietniu Nick przyjeżdża do Polski. I Pozytywni na tym spotkaniu będą.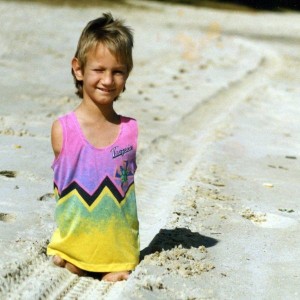 Jest na świecie wielu wybitnych ludzi osiągających ponadprzeciętne rezultaty każdego dnia, o których się mówi, pisze czy wspomina. Wielu z nich często ma swoje pięć minut i tak szybko jak się pojawili tak szybko znikają na zawsze z areny zwycięzców. Zdarzają się jednak wyjątki. Ten przypadek jest zupełnie inny. Jest w nim coś więcej niż tylko międzynarodowa sława. Jest misja, energia, empatia i bezinteresowne wsparcie drugiego człowieka. Fenomen na skalę światową tworzy człowiek, wybitnie wyróżniający się wśród całego grona zwycięzców. Nazywa się Nick Vujicic. Przyszedł na świat 4 grudnia 1982 roku w Melbourne w Australii. Jego rodzice nie mieli pojęcia, że narodziny ich pierwszego dziecka tak bardzo wpłyną na całe życie rodziny Vujicic'ów. Nick urodził się z niezwykle rzadką chorobą jaką jest fokomelia czyli schorzenie objawiające się brakiem kończyn.[gap height="10″]
Na jego miejscu większość by się poddała
Nick był dość pogodnym dzieckiem, lecz jak większość osób w okresie dorastania miewał swoje mroczne dni. Pomimo odpowiedniej opieki jego świat nie był wcale tak kolorowy jak by się mogło wydawać. Kiedy bywał w złym humorze jego złość i frustracja głównie brały się z tego, że chciał być normalny, chciał być jak inni ale nie mógł. Czy aby na pewno? Wtedy sądził, że nie może być normalny zwłaszcza wtedy, gdy jego rówieśnicy nie szczędzili mu przezwisk i codziennego dokuczania. Byli okrutni, unikali go i wyzywali  od "wybryków natury" i "kosmitów". W wieku dziesięciu lat Nick miał dość takiego życia i postanowił, że skończy z tym i je sobie odbierze. Zadecydował, że utopi się w wannie i tyle. Prawie mu się udało. Prawie, bo w rezultacie do tego nie doszło, ponieważ nie był w stanie wewnętrznie pogodzić się z myślą, że zrobi ogromną przykrość swoim rodzicom i pozostawi ich samych na tym świecie. Po tym incydencie 10 –cio letni Nick obiecał sobie i najbliższym, że już nigdy nie będzie tego próbował i postanowił zaakceptować siebie takim jaki jest  wykorzystując swój potencjał najlepiej jak umie. Z początku było dość trudno ale z czasem wychodziło coraz lepiej.  Pomagali mu w tym życzliwi ludzie dookoła, silna wiara w Boga, miłość i wypełnianie własnej misji. Pomimo wielu przeciwności losu Nick wiedział, że mu się uda. Z czasem uwierzył w siebie i swoją własną wartość.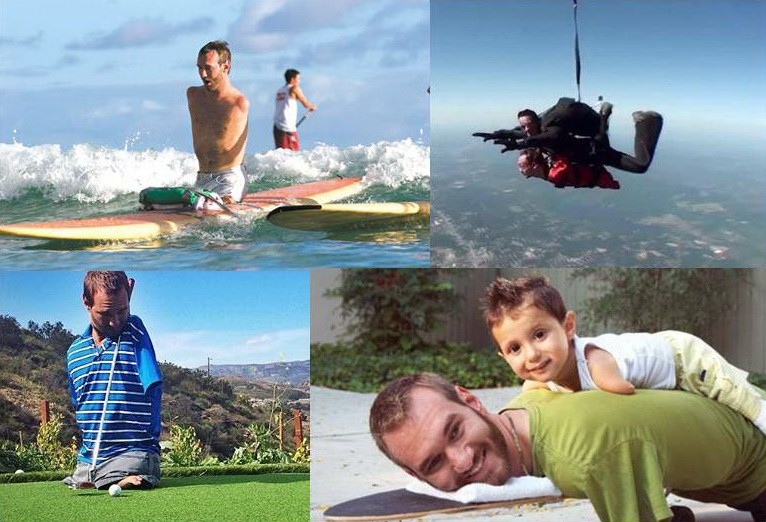 Urodził się bez kończyn ale na przekór okolicznościom żyje pełnią życia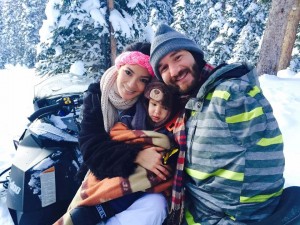 Pomimo swojej niepełnosprawności Nick zdecydował, że chce i będzie żyć jak każdy, jak najmniej przy tym obciążając najbliższych. Pomimo tego, że kilka razy przeprowadzał się ze swoją rodziną radził sobie ze wszystkim całkiem dobrze. Jego postanowienie samodzielności było tak silne, że z czasem przestał się przejmować, tym, że nie może zrobić tego czy tamtego w danej chwili i skupił się na swoich mocnych stronach. Ćwiczył normalność. Z początku wykonując czynności dnia codziennego często upadał na ziemię nabijając sobie przy tym jakiegoś siniaka, jednak postanowił, że się nie podda, dokończy to, co zaczął i za każdym razem znajdzie siłę, żeby się podnieść. Z czasem było już coraz łatwiej i okazało się, że wiele czynności Nick mógł wykonywać sam. Jednym z jego najsłynniejszych filmów na YouTube jest ten, który przedstawia sceny jak Vujicic gra w piłkę, jeździ na deskorolce, uprawia surfing, gra na instrumencie, uderza piłeczkę golfową, upada i powstaje przemawiając przed dużą publicznością będąc wielką inspiracją dla wielu młodych i zagubionych nastolatków, którym często brakuje wiary w siebie.
Nick  dzięki uporowi i wytrwałości  nauczył się wykonywać wszystkie niezbędne zadania dnia codziennego. Umie pisać używając palców u stopy, używać komputera, czesać się, golić, myć zęby, odbierać telefon a nawet pić samodzielnie wodę ze szklanki,. Ostatnio też  pokazywał fanom na swoim fanpage'u jak uczył się  jeździć  na desce snowboardowej w górach. On kocha inspirować.
Jego słynnym hasłem , które porusza serca milionów osób na całym świecie jest stwierdzenie:
"Jeśli sam nie doświadczasz cudu, to bądź cudem dla innych!
Wiara sprawia, że wszystko staje się możliwe
Rodzice Vujicic'a pochodzą z rodzin świadomie praktykujących wiarę chrześcijańską. Wychowywali się w Serbii, skąd potem wyemigrowali do Australii, następnie do Stanów Zjednoczonych i z powrotem do Australii.  Wraz z nimi przeprowadzał się też  Nick, który  za każdym razem musiał dostosować się do nowego otoczenia. Nie było to wcale łatwe ale jak się później okazało bardzo  potrzebne, bo dzięki nim odnalazł on swój życiowy cel. Nick w nowym środowisku poddawany był wielu próbom, ponieważ koledzy, z którymi się stykał często zakładali, że jest on niepełnosprawny za równo umysłowo jak i fizycznie. Musiał coś z tym zrobić. Postanowił nie przejmować się tym, co myślą o nim inni tylko zbierać się na odwagę i nawiązywać z nimi rozmowę. Ten mały krok pozwolił  mu nawiązywać nowe znajomości i z czasem zauważył, że im częściej zagadywał pierwszy do swoich rówieśników, tym częściej przyjmowali do wiadomości, że nie pochodzi on z innej planety. Nick pragnął żyć normalnie, mieć swoją rodzinę i wielu znajomych. W młodości miał przekonanie, że żadna dziewczyna go nie pokocha, bo nie ma ramion, którymi mógłby ją objąć. Nikt nie da mu pracy, bo któż chciałby człowieka bez rąk i bez nóg za pracownika. Na szczęście Nick odnalazł swoja drogę i nikt nie musi mu dzisiaj dawać pracy. To on ją daje. Dziś jest szczęśliwym przedsiębiorcą, ojcem i mężem. 12 lutego 2012 ożenił się z pełnosprawną Kanae Miyaharą a 13 lutego 2013 roku urodził  im się syn – Kiyoshi James Vujicic.
Czy jedna osoba może zmienić świat?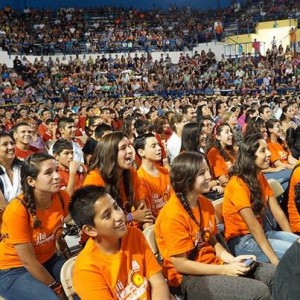 Nick chce się dzielić swoim darem. Vujicic jest autorem bestsellerów. Napisał pięć książek inspiracyjno – motywacyjnych dla dorosłych i trzy książki ilustrowane dla dzieci. W 2005 roku założył fundację "Life Without Limbs", której misją jest przekraczać granice, przełamywać bariery i budować mosty, dzięki którym ludzie z miłości i nadziei odnajdą  się w Jezusie Chrystusie.
Życie Nicka wbrew pozorom jest bardzo zróżnicowane i dość aktywne. Próbuje on różnych wyzwań i okazuje się, że z większością  radzi sobie dość dobrze. Jakiś czas temu dostał propozycję zagrania w produkcji filmowej i choć z początku był przeciwny temu pomysłowi , to po przeczytaniu scenariusza podjął decyzję, że chce się w to zaangażować. Wystąpił w filmie pod nazwą "Cyrk motyli", który w samym Internecie obejrzało ponad pół miliona osób.
Dziś życie Nick'a Vujicic'a wygląda trochę inaczej niż wtedy, gdy był nastolatkiem. Zaangażowany w swoją misję niesienia inspiracji i nadziei ludziom podróżuje po całym świecie odwiedzając najodleglejsze części naszego globu. Dociera do najbiedniejszych wiosek Ameryki Południowej i Azji po to, by dać ludziom wiarę i nadzieję w istnienie Boga w każdym człowieku. Oprócz tych miejsc pojawia się również w szkolnych salach gimnastycznych przekazując proste przesłanie dorastającej młodzieży, polegające na wierze w to, iż są doskonali tacy jacy są. Są cudem dla siebie i dla innych.
Swoim przekazem porywa miliony
Przesłanie Nicka dla całego świata jest proste. Dzięki tej prostocie Vujicic stał się jednym z największych mówców motywacyjnych na naszej planecie. Jego publiczne wystąpienia w ponad 20 krajach, książki i nagrania video udostępnione na kanale "You Tube" obejrzało kilka milionów ludzi.  Nick ze swoim przesłaniem za pośrednictwem obecnej technologii  dociera dziś do ogromnej ilości ludzi w jednym czasie, co go bardzo cieszy,  ponieważ skutecznie wypełnia swoją misję.  Na spotkania z nim przychodzą tłumy słuchaczy. Podczas swoich wystąpień w Brazylii zgromadził 16 stadionów wypełnionych po brzegi osobami, które pragnęły wysłuchać tego, co ma do przekazania. Praktycznie przy każdej wizycie witają go głowy państw i najwięksi politycy, których poruszył swoimi słowami. Tak w kilku słowach wygląda dzisiaj historia człowieka żyjącego bez rąk, bez nóg i bez ograniczeń.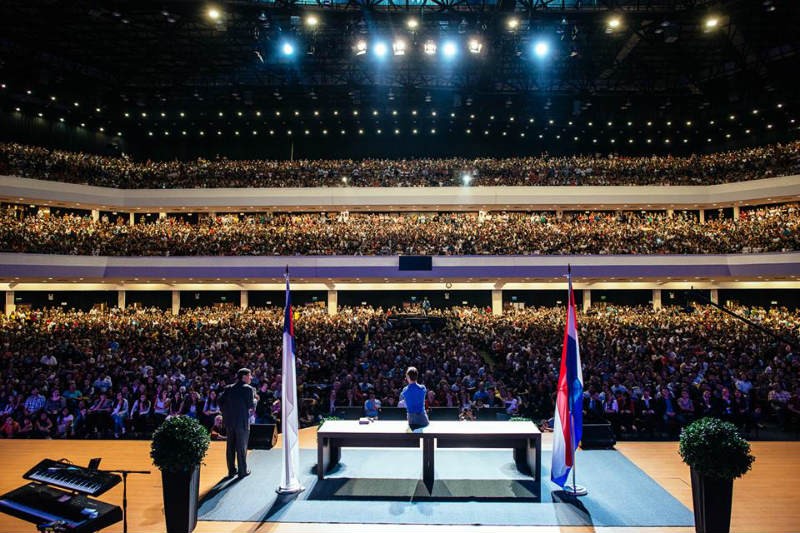 Pierwszy raz i być może jedyny
My Polacy mamy dziś wielkie szczęście, ponieważ dzięki Łukaszowi Milewskiemu i firmie Milewski & Partnerzy będziemy mieli możliwość  poznać Nicka Vujicic'a na żywo w Polsce. Już 30 kwietnia 2015 roku  w Poznaniu odbędzie się wydarzenie "Życie bez ograniczeń", którego częścią będzie sam Vujicic. Zaplanowane jest przybycie aż 40.000 osób, co czyni to wydarzenie jednym z największych eventów motywacyjnych wszechczasów. To niesamowita okazja, aby usłyszeć i poznać na żywo człowieka, który jest inspiracją dla milionów ludzi na naszej planecie. Nick odwiedzi Polskę po raz pierwszy i kto wie, być może jedyny. Nie wiadomo czy będziemy mieli okazję zobaczyć go jeszcze raz w tym kraju. To będzie wyjątkowy dzień z wielu względów ale głównym celem jest  połączyć dla ludzi świat rozwoju osobistego  z wielką akcją społeczną spełniania marzeń bliskich nam osób. To będzie coś wielkiego i absolutnie trzeba tam być.
 Po więcej informacji  wejdź na stronę www.zyciebezograniczen.pl i zarezerwuj sobie najlepsze miejsce.