Ostre rockowe brzmienie i kameralna atmosfera, to klimat czwartkowego koncertu Coma w o2 Academy w Newcastle upon Tyne. Pozytywni mieli okazje uczestniczyć w tym energicznym spektaklu, poznać lidera grupy i poczuć tą kosmiczną energię płynącą ze sceny.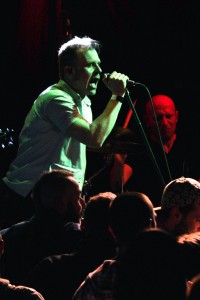 Koncert w Newcastle to jeden z czterech planowanych w północnej Brytanii. Coma odwiedzi następnie Edinburgh, Aberdeen i Glasgow. Te rockowe gig'i cieszą się ogromnym zainteresowaniem, czego dowodem jest ogromna frekwencja i nawet wyprzedane bilety w Aberdeen.
To było odlotowe doświadczenie – mówi Marek, uczestnik koncertu, cieszę się, że mogłem posłuchać Comy na żywo, jestem ich ogromnym fanem już od lat.
Zespól Coma istnieje od 1998 roku i pochodzi z Łodzi. Mają na swoim koncie sporo płyt, a ich twórczość charakteryzuje się poetycznymi tekstami i alternatywnym brzmieniem. Piotr Rogucki frontman i wokalista grupy, bazuje na trzech płaszczyznach, jakimi są: muzyka, aktorstwo i poezja, stara się je łączyć i konsolidować. Ich koncerty cechują się świetną grą sceniczną i niesamowicie energiczną ekspresją. W 2014 roku Piotr otrzymał nagrodę wokalisty roku. Na swoim koncie mają wiele innych prestiżowych nagród, dużo koncertują i intensywnie pracują nad nowa płytą. Już za rok będziemy mogli cieszyć się nowymi brzmieniami, dość obszernego albumu i miejmy nadzieje, że znów spotkamy się w Newcastle na promocyjnym koncercie.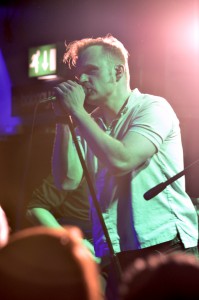 Koncert Comy odbył się około godziny 21, a ich koncertowanie poprzedziły dwa równie świetne lokalne zespoły: Winter in Eden i The Hyena Kill. Podczas występu publiczność nie zawiodła i równie mocno przekazała swoją pozytywną energię zespołowi. Rogucki oddał się w stu procentach i nawet na tyłach można było poczuć jego moc. Świetny show, połączony z mocnym rockowym brzmieniem, pozwalał oderwać się od rzeczywistości i poczuć twórczość Comy wszystkimi zmysłami. Grupa uraczyła fanów takimi kawałkami jak: RH+, Transfuzion, Poisonous Plants, Spadam, czy Don't Set Your Dogs On Me.
          Coma, czekamy na Was za rok z promocją nowej płyty, mam nadzieję, że będzie zaskakująca i równie energiczna, mówi Robert, uczestnik koncertu. Generalnie mam nadzieję, że będziemy mieli więcej okazji uczestniczyć w występach polskich gwiazd w Newcastle.
Zapraszamy wszystkich do śledzenia strony pozytywni.co.uk, na której będziemy na bieżąco informować o wszystkich koncertach, eventach i wydarzeniach polonijnych. Dziękujemy Coma za koncert, Piotrowi Roguckiemu za wywiad i do zobaczenia następnym razem. POZYTYWNI.CO.UK
Barbara Larysz
[gap height="15″]