Na pierwszym miejscu stawiają na jakość, swoje pierwsze kroki w Wielkiej Brytanii stawiali pod szyldem znanego, polskiego fotografa – Tomasza Stolza, szukając klientów na rynku hotelarskim. Na swoim koncie mają już wiele sukcesów, a za największy uważają kontrakt z agencją AbacaPress i firmą Accor na realizację zdjęć hoteli Ibis. Ich spektrum usług jest bardzo szerokie, zajmują się fotografią noworodkową i dziecięcą, zdjęciami hoteli, architektury, wnętrz, sesjami rodzinnymi, ślubnymi oraz modeling'iem. Poznajcie DMW Photo – czteroosobową firmę, w której każdy z członków może pochwalić się szczególnym oddaniem, profesjonalizmem oraz kreatywnością.
Studio fotograficzne – czy to opłacalny i dochodowy biznes?
Studio samo w sobie, nie jest naszym głównym zajęciem i z pewnością, nie jest najlepszym pomysłem na rozpoczęcie działalności ze względu na wysokie koszta sprzętu. DMW Photo to przede wszystkim plener i zdjęcia w terenie, u klienta, a studio jest dodatkiem, który uzupełnia naszą ofertę.
Jak wyglądały Wasze pierwsze kroki, było trudno na poczatku?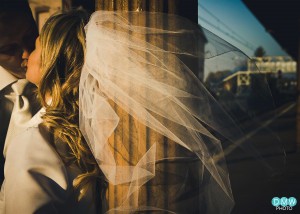 DMW Photo rozpoczęło działalność w 2012 roku i powstało jako marka, której celem było oddzielenie działalności skoncentrowanej na klientach indywidualnych od tego, co robiliśmy dla klientów biznesowych. W Wielkiej Brytanii pierwsze kroki w kierunku fotografii stawialiśmy pod szyldem znanego, polskiego fotografa – Tomasza Stolza (www.stolz.pl) szukając klientów na rynku hotelarskim. Z czasem postanowiliśmy połączyć obie te działalności. Czy było trudno? Początki nigdy nie są usłane różami, ale przed swoim przyjazdem na Wyspy prowadziłem firmę w Polsce, zdobywając doświadczenie, co z pewnością przygotowało mnie na trudy "nowych początków" tutaj. Rozpoczęcie i prowadzenie samej działalności z punkt widzenia prawno-administracyjnego jest w tym kraju o wiele łatwiejsze (i tańsze) niż w Polsce.
Jakie rady możecie przekazać rodakom, chcącym wejść w tego typu działalność?
Przede wszystkim należy znać swoją wartość. Fotografia, ze względu na stosunkowo łatwy dostęp do sprzętu, który jeszcze do niedawna zarezerwowany był dla profesjonalistów o grubych portfelach, stała się bardzo popularnym hobby, które wielu amatorów fotografii stara się obrócić w przynoszący jakikolwiek dochód biznes. Z jednej strony konkurencja zwykle poprawia jakość usług, ale z drugiej strony potencjalni klienci porównują ceny z wszystkim, na co natrafią w Internecie często zapominając o jakości. Dlatego najważniejsze to znać swoją wartość, albo koncentrować się na takim kliencie, który szuka dokładnie tego, co chce się zaoferować i wyceniać się na tyle wysoko, żeby nie zniechęcić bardziej zamożnych klientów.

Wasza firma to cztery osoby, opowiedzcie o sobie, o Waszych rolach i specjalizacjach.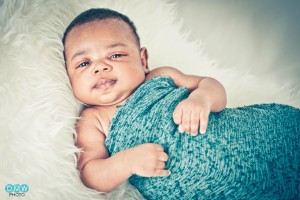 Kasia Wierzbicka to najnowszy nabytek DMW Photo. Absolwentka Projektowania Graficznego na Uniwersytecie   Śląskim doskonale czuje się w studiu graficznym, pracowni rzeźby i przy aparacie. Jej doświadczenie pozwala na   uzyskiwanie ciekawych i coraz to nowych spojrzeń na tematy, które można uznać za "ograne". Jej klientami są         głównie rodzicie noworodków i małych dzieci. Dla DMW Photo pracuje od prawie roku i ma na swoim koncie   wiele zadowolonych matek i ojców. Jej domem jest studio, a chlebem powszednim "miniaturowi" modele i    modelki.
Tomasz "Padre" Cichecki to artysta z krwi i kości. Jego pasją są portrety – te użytkowe i te bardziej artystyczne. We współpracy z DMW Photo pracuje nad zdjęciami rodzinnymi (zarówno w plenerze jak i w studio), ślubnymi i modelowymi.  Nie obcy mu temat ekscentrycznych i awangardowych sesji z pięknymi kobietami, ani użytkowych w swoim charakterze zdjęć dla biznesu i firm. Sesje ślubne – zarówno te w trakcie ceremonii i zabawy, jak i te bardzie intymne pozwalają mu często wykorzystać wszystkie swoje umiejętności, co daje niesamowite efekty.
Tomasz Stolz był pierwszym fotografem pracującym z DMW Photo. Jego kilkunastoletnie doświadczenie w branży to zdecydowany atut, dzięki któremu możemy nie tylko robić świetne zdjęcia, ale także doradzać naszym klientom w kwestii przygotowań i późniejszego wykorzystania zdjęć. Doskonałe oko, precyzja i miliony klatek doświadczenia to najlepsze podsumowanie jego pracy. Hotele, architektura, wnętrza, to najpopularniejsze słowa w jego słowniku.
Ja nazywam się Dawid Wierzbicki i zarządzam firmą. Jestem krytykiem i punktem odniesienia dla fotografów i zawsze aktywnie uczestniczę w każdym przedsięwzięciu, od pierwszego kontaktu do przekazania materiałów klientowi. Moim głównym zajęciem jest marketing i zdobywanie klientów, prezentacje i negocjacje, jak również zarządzanie klientami. Jestem odpowiedzialny za przygotowanie studia lub pleneru i robię świetną herbatę.
Czym się kierujecie, jakie macie założenia firmowe?
Dla nas najważniejsza jest jakość, ale nie zapominamy też o cenie. Chcemy zaistnieć na Brytyjskim rynku fotograficznym i zdobyć więcej klientów z różnych dziedzin naszej działalności.
Spełniacie się żyjąc w Wielkiej Brytanii?
Nie wszyscy żyjemy tutaj, na co dzień, ale ja osobiście bardzo mocno związałem się z tym miejscem. Ciężko mi obecnie wyobrazić sobie powrót do Polski i choć nie każdy dzień jest pełen zadowolenia to z każdym zleceniem jesteśmy bliżej naszego celu.
Co jest Waszym największym sukcesem?
Za największy sukces do tej pory uważam nasz kontrakt z agencją AbacaPress (www.abacacorporte.com) i firmą Accor na realizację zdjęć hoteli Ibis.
Jakie macie plany na przyszłość, gdzie widzicie się za kilka lat?
Nasze plany obracają się przede wszystkim wokół klientów. Mamy nadzieję wzbogacić nasze portfolio o kolejne uśmiechnięte dzieci, zakochane pary i wspaniałe miejsca. Chcemy rozbudować nasze studio i wzmocnić obecność w Internecie. Ten rok może okazać się także rokiem zmian, głównie sprzętowych, ale z tym jeszcze się wstrzymujemy. Chcemy oczywiście zarabiać pieniądze, ale także chcemy zrobić coś dobrego, dlatego zaplanowaliśmy w tym roku kilka aukcji charytatywnych, gdzie oferować będziemy nasze usługi, z których dochód wspierać będzie fundacje działające na terenie Newcastle, Gateshead i całego Tyne&Wear, dlatego gorąco zachęcamy czytelników pozytywni.co.uk do śledzenia naszych działań na Facebook'u i innych portalach społecznościowych.
Gorąco pozdrawiamy i życzymy wielu pięknych momentów – z aparatem, czy bez…
My również bardzo dziękujemy za wywiad i życzymy dalszych sukcesów. Pozdrawiamy serdecznie, pozytywni.co.uk.
Barbara Larysz