Człowiek sukcesu nie musi być biznesmenem, nie musi robić wielkich interesów i zarabiać gigantycznych pieniędzy. Wystarczy, że realizuje swoje pasje. Wystarczy, że czuje się odpowiednią osobą w odpowiednim miejscu. Wystarczy, że jest szczęśliwy z powodu tego, co robi. Wystarczy, że się spełnia. Osobą spełnioną jest z pewnością Dagmara Chmielewska – założycielka londyńskiego stowarzyszenia "Hurricane of Hearts", społeczniczka, organizatorka eventów z najwyższej półki. Jej misją jest pomoc potrzebującym. Swój cel realizuje doskonale w Wielkiej Brytanii, bo potrzebujący są wszędzie. Dagmara zaprasza do współpracy wszystkich Pozytywnych.
Jak się znalazłaś w Wielkiej Brytanii? Co sprawiło, że podjęłaś decyzję o wyjeździe z Polski?
Do Wielkiej Brytanii pierwszy raz przyleciałam 10 lat temu jako studentka polonistyki na wakacyjne doświadczenie do pracy. Miałam ogromne szczęście, ponieważ od razu zaczęłam pracować w międzynarodowej korporacji motoryzacyjnej. Następnie swoje doświadczenie oraz pozytywne referencje z Anglii mogłam wykorzystać w innych krajach: Szwajcaria, Grecja, Irlandia, Polska. W każdym z tych krajów poznawałam nie tylko kulturę, obyczaje i turystykę miejsc, ale przede wszystkim warunki pracy i sposób postrzegania Polaków za
granicą. W bardzo młodym wieku odkryłam, że o Polsce świat wie mało. Jest to jednak tylko i wyłącznie wina nas samych. Brak zdolności autoreklamy i obrażanie się, że ktoś nie wie gdzie Polska leży na mapie nie ułatwia nam promocji. Poczułam w sobie pewną misję
reprezentowania kraju na arenie międzynarodowej. Anglia była miejscem, które wydawało mi się najbardziej przychylne dla obcokrajowców. Odkryłam, że jest to centrum świata i jeśli mogę się realizować, to właśnie tutaj. Tu oprócz Polki jestem też Dagmarą, która może realizować swoje pasje. W kraju jestem bardzo często, wiec w moim przypadku Londyn daje mi tylko adres zamieszkania i pracy.
Jakie wydarzenia ży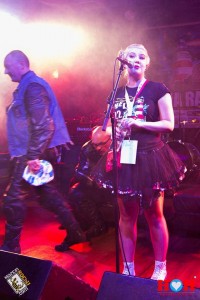 ciowe sprawiły, że wybrałaś taką, a nie inną ścieżkę zawodową?
Jako mała, siedmioletnia dziewczynka zaczęłam kurs tańca. Wyobrażałam sobie, ze zostanę wielką tancerką. Niestety, na skutek dość poważnego wypadku kontynuacja kariery tanecznej stała się prawie niemożliwa. Na pocieszenie mama zaczęła zabierać mnie na koncerty. Jako dziecko zamiast lalek na urodziny dostawałam bilet na koncert. Największe wrażenie zrobił na mnie występ Edyty Geppert. Piosenka "Kocham Cię życie" od zawsze grała mi w duszy. Światła, głos, ludzie i cała ta otoczka wydarzenia sprawiły, że sama chciałam coś podobnego organizować. Dlatego chwilę później, kiedy wygrałam ze swoimi kolegami miniplayback show do piosenki Shakespeare Sisters "Stay" postanowiłam zaprosić na mały poczęstunek swoich znajomych. Wtedy zobaczyłam, że najbardziej kręci mnie otaczanie sie osobami o wielu talentach: tancerzami, muzykami, malarzami czy żartownisiami. Tak też satysfakcja z organizacji przedsięwzięć w młodym wieku przerodziła się w miłość do pracy, którą dziś wykonuję. Zdaję sobie sprawę, że moja historia brzmi dość banalnie, ale życzę każdemu dziecku takiego rodzica jak moja mama, która potrafiła zauważyć we mnie radość i spełnienie podczas wykonywania pewnych czynności, a potem pogłębiała moje pasje. Już u najmłodszego dziecka można zauważyć, co dziecko kocha i w czym się odnajduje.
Jak wyglądały początki w UK? Co Cię ukształtowało?

Moje początki w Londynie wspominam bardzo pozytywnie. Jestem tu na stałe od 6 lat. Od samego początku pracowałam w branży motoryzacyjnej. To z resztą moja kolejna pasja, która pojawiła się w moim życiu. Miałam wtedy biurową pracę z idealnym kontaktem z klientem z całego świata oraz możliwością szlifowania języka. Moje wcześniejsze doświadczenia z różnych krajów pozwoliły mi się rozwijać i rozumieć potrzeby innych ludzi. Dzięki tej pracy poznałam głównie obsługę klienta na najwyższym poziomie, nauczyłam sie sprzedaży oraz zarządzania ludźmi. Dowiedziałam się, że bycie liderem- managerem to nie rozkazy i oczekiwanie usłużności, lecz  współpraca, wspólne cele i tworzenie rodzinnej atmosfery w pracy. Za te wszystkie rzeczy zawsze będę wdzięczna zarządowi firmy, w której pracowałam. Jednak nie do końca czułam się spełniona w tej pracy, miałam już przecież misję. Dlatego już po roku od rozpoczęcia pracy w korporacji zaczęłam organizować wydarzenia na rzecz własnego rozwoju. Firma, w której pracowałam do dziś mnie wspiera, a ja realizuję swoje pasje.
Tą pasją jest Hurricane of Hearts? Co to takiego i co jest Waszym największym sukcesem?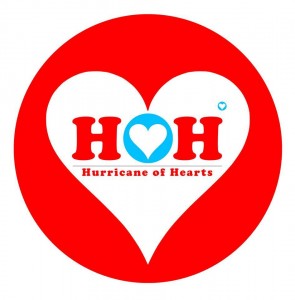 Hurricane of Hearts jest stowarzyszeniem. Jesteśmy na drodze do rejestracji fundacji. Huragan organizuje wydarzenia o charakterze społeczno-charytatywnym. Zawsze akcje, które przygotowuję mają przynieść pożytek publiczny. Naszym największym sukcesem są coroczne londyńskie Finały Wielkiej Orkiestry Świątecznej Pomocy oraz akcja Flaga na Wembley podczas meczu Anglia- Polska. Stowarzyszenie organizuje wiele szkoleń dla wolontariuszy z zakresu zarządzania czasem, brandingu, animacji czasu wolnego czy psychologii. Pomagamy dzieciakom z Polski, Anglii czy Ukrainy. Jako pierwsza organizacja na świecie (dziś już nie jesteśmy jedyni) zorganizowaliśmy zbiórkę pieniędzy na rzecz dzieci z rodzin poszkodowanych na Majdanie. Uważam, że jednym z naszych największych sukcesów jest niezależność organizacji oraz otwieranie się na inne kultury.

Czy ludzie w dzisiejszych czasach chętnie pomagają innym? Czy Polacy, którzy sami szukają swojej recepty na sukces i wyjeżdżają za granicę, angażują się w pracę dla Huraganu?
Pomaganie innym stało się wręcz 'trendy'. Akcje, które robimy są również bardzo przyjemne i skupiają różne osoby. Połączenie muzyki, fashion, tańca, sztuki i tworzenie bohemy artystycznej podczas naszych akcji sprawia, że nasze wydarzenia są inne niż wszystkie. Dlatego ludzie o różnych zainteresowaniach oraz różnym statusie społecznym czują się u nas dobrze. Wiem jednak, ze w naszej organizacji nie ma miejsca dla każdego. U nas dobrze czują się tylko osoby pozytywne, z dystansem do wszystkiego, z pasją i ogromnym poczuciem tolerancji dla poglądów, religii i koloru skóry. Niestety mimo tego, ze jesteśmy w Londynie, nie każdy Polak reprezentuje podobne wartości. Dlatego swoje miejsce w sposób naturalny odnajduje w innych polonijnych grupach.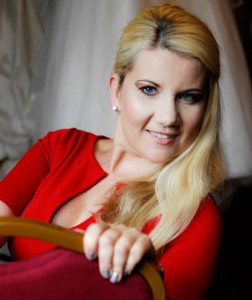 Jakie cechy i jakie wartości życiowe pomagają w osiągnięciu sukcesu?
Przede wszystkim odpowiedzialność. Często mówi się, że również zdeterminowanie, motywacja i pozytywne nastawienie. Te cechy mają wpływ na odniesienie sukcesu, ale są to pochodne odpowiedzialności. Zawsze do każdego projektu podchodzę bardzo poważnie. Zdaję sobie sprawę, że zabawa jest, ale dopiero na końcu. Dlatego też innych uczę, że najpierw praca, później nagroda. Wówczas smakuje ona zupełnie inaczej. Za moimi działaniami zawsze też stoi mój życiowy partner, który bardzo często sprowadza mnie na ziemię, uczy biznesowego podejścia do każdej akcji oraz jest blisko, kiedy opadam z sił.

Jakie plany na przyszłość?
Teraz koncentrujemy się na budowaniu planu szkoleń dla naszych wolontariuszy. Przygotowujemy się do kolejnego Finału WOŚP oraz rejestrujemy stowarzyszenie jako fundację charytatywną. Największym wyzwaniem teraz jest znalezienie dla nas budynku, w którym moglibyśmy przygotowywać nasze akcje oraz stworzyć miejsce rozwoju wszystkich
działaczy angażujących się w rozwój Hurricane of Hearts.

Gdzie Was można znaleźć?

Zapraszam na stronę internetową www.hurricaneofhearts.com oraz na co czwartkowe spotkanie do sal PUNO w POSKu w Londynie.
Rozmawiała Sylwia Jaśko