Już tylko kilka dni dzieli nas od brytyjskiej trasy koncertowej zespołu PECTUS. W piątek czterech rodzonych braci zagra swoje największe przeboje w Crewe, a w niedzielę "Barcelonę" i inne największe przeboje grupy PECTUS usłyszą mieszkańcy Manchesteru
PECTUS i brytyjska Barcelona już w ten weekend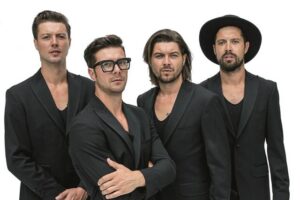 Do tej pory Zespół PECTUS kilkakrotnie koncertował w Wielkiej Brytanii. Koncerty braci Szczepaników zawsze cieszyły się wielkim zainteresowaniem, a bilety sprzedawały się jak świeże bułeczki. Nic dziwnego, bo PECTUS przygotowuje widowiska na najwyższym poziomie, a przeboje tej grupy są melodyjne i szybko wpadają w ucho. Czterej przystojni bracia Szczepanikowie z łatwością podbijają serca fanów z całego świata. Kobietom miękną nogi, a i mężczyznom przyspiesza puls.
"Barcelona", "Jeden moment" czy "To, co chciałbym ci dać" podbiły niejedną listę przebojów i dzisiaj trudno znaleźć osobę, która utworu PECTUSa nie zna.
– Zawsze byliśmy życzliwie przyjmowani w Wielkiej Brytanii, dlatego z wielką chęcią przyjęliśmy zaproszenie do zagrania kilku akustycznych koncertów właśnie tutaj. Już pakujemy walizki i lada dzień jesteśmy u Was. Damy Wam przepiękne, akustyczne koncerty, z największymi przebojami, z wielkimi emocjami. Mamy nadzieję, że spędzicie z nami miłe wieczory – mówi Tomasz Szczepanik, wokalista i lider Zespołu PECTUS
PECTUS ląduje w Wielkiej Brytanii w najbliższy piątek. Już wieczorem, o 20.00, zagra w Crewe w The Box, Crewe, Pedley Street, CW2 6AG. Bilety będą dostępne od godz. 19.00.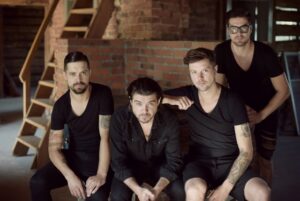 Niedziela to dzień dla Manchesteru. Tam PECTUS wystąpi 2 października w klubie Rebellion, 2B Whitworth Street, M1 5WZ. Drzwi będą otwarte od 19.00, koncert rozpoczyna się o 20.00.
– Jeśli będziecie w pobliżu – serdecznie zapraszamy. Zaserwujemy Wam koncerty wyjątkowe, pełne wzruszeń i pięknej muzyki. Mamy nadzieję, że zbliżający się weekend będzie dla Was niezapomniany i spędzony z nami – zaprasza perkusista, Marek Szczepanik.
A basista, Mateusz Szczepanik dodaje:
– Szczególnie zapraszamy wszystkich Pozytywnych. Wiemy, że w UK jest Was wielu i że cenicie sobie dobre polskie przedsięwzięcia. Szczerze wierzymy, że nasze koncerty u Was do takich właśnie należą. Przybywajcie do Crewe i Manchesteru i spotkajmy się na koncercie.
Bilety na koncerty w Crewe i w Manchesterze w cenie £13 są do nabycia na stronie www.YaHaEvents.co.uk.