Mieszkasz w Wielkiej Brytanii. Chodzisz do pracy albo pracy szukasz. Chcesz być szczęśliwy. Czasem spoglądasz na swoje życie. Niekiedy zerkasz na innych. Być może zdarza Ci się rzadziej lub nierzadko, że patrząc na kogoś, zastanawiasz się, dlaczego nie jesteś w tym miejscu, w którym jest ta osoba. Dlaczego nie osiągnąłeś tego, co osiągnął ktoś. Nie żyjesz tak, jak żyje ktoś. Nie musisz porównywać się z innymi ludźmi. Jesteś oryginalny, markowy, niepowtarzalny. Twoje życie jest po coś. I ma znaczenie. A Ty masz swoją drogę do przejścia. Jesteś zbyt cenny, by tracić czas na życie życiem innych ludzi. Masz swoje. Niepowtarzalne.
Z hotelu do pracy z dziećmi
Iza pracowała od jakiegoś czasu w hotelu w Wielkiej Brytanii. Najpierw zajmowała się pracami porządkowymi. Później została pracownikiem recepcji. Praca wydawała się być dość dobra, ale ciągle czegoś jej w niej brakowało. Przyglądała się swoim koleżankom, które zadowolone zajmowały się swoimi obowiązkami. Te, które nie dostały propozycji pracy w recepcji mówiły, że zazdroszczą jej tego awansu. Iza denerwowała się na siebie, że nie potrafi docenić tego, co ma. Mąż od sześciu lat pracował w brytyjskiej firmie produkcyjnej. Nawet nie wspominał o zmianie pracy, a ona nie umiała się cieszyć stabilnym zatrudnieniem. Iza przyglądała się swojemu koledze z recepcji. On żył tą pracą. Nie wyobrażał sobie zajmować się czymś innym. Zastanawiała się, co z nią jest nie tak, że nie wykonuje swoich zadań z taką pasją. Kiedy zaczęłyśmy pracę coachingową była sobą sfrustrowana. Miała za sobą kilka prac i w żadnej nie czuła się najlepiej. Ciągle porównywała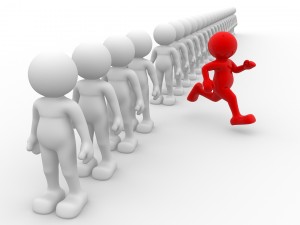 się z innymi – mówiła, że niektórzy mają gorszą pracę, a cieszą się bardziej niż ona, że jej kolega zaczyna każdy dzień w pracy z nową energią, a jej nie opuszczała myśl, że to znowu nie "to". Myślała, że do niczego się nie nadaje. Krok po kroku jednak zaczęła zauważać, że zawsze "ciągnęło" ją do pracy z dziećmi. Kiedy zaczęła myśleć na poważnie, co mogłaby zrobić w tym kierunku, okazało się, że w szkole, do której chodził jej starszy syn pojawiła się możliwość prowadzenia wolontariacko dodatkowych zajęć z dziećmi. Iza postanowiła spróbować. I to było "to"! To coś, w czym poczuła się jak przysłowiowa "ryba w wodzie". Jakiś czas później, kiedy udało jej się skończyć potrzebne kursy, zaproponowano jej płatną pracę z dziećmi. Dziś Iza nie zajmuje się już porównywaniem z innymi. Jej czas zabiera jej podążanie własną drogą.
Masz w sobie to "coś"
Żyjemy w czasach, w których kreowane są różne "modele" i postawy. Nie ma nic złego w naśladowaniu dobrych wzorców. W uczeniu się od innych. Warto jednak pamiętać, by w tym wpatrywaniu się w to co obok, nie zapomnieć o tym co w nas. Bo to co jest w nas, to nasze bogactwo. Jesteśmy stworzeni cudownie. Każdy z nas ma w sobie coś wyjątkowego. Szczególnego. Każdy z nas ma co odkrywać w sobie i swoim życiu. Mamy z czego korzystać.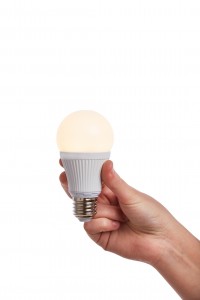 Każdy z nas ma swoją drogę
Kilka lat temu zwyciężczyni Mistrzostw Świata w Kolarstwie Górskim do lat 23, Ola Dawidowicz, zdradzając sprawdzone metody osiągania celu, powiedziała mi m.in. Kiedy chce się zdobyć swoje zwycięstwo, nie można porównywać się z innymi. Jadąc w wyścigu musisz zerknąć od czasu do czasu na innych, by zorientować się, co się dzieje. Jednak główną uwagę musisz koncentrować na swojej drodze, na odkrywaniu i wykorzystywaniu tego, co w tobie. Jeśli swoją uwagę skupisz na porównywaniu się z innymi, zmarnujesz tylko energię. Jeśli będziesz im zazdrościć, to cię zatruje i zatrzyma.
Twoje życie ma sens
Wierzę w to, że kiedy idziemy swoją drogą, znajdziemy swoje miejsce. Swoje zadania do wykonania. Swoje szczęście. Nie musimy nikomu zazdrościć, z nikim się porównywać. Zamiast tego lepiej odkrywać i doskonalić swoje umiejętności, by móc zrealizować swoje przeznaczenie. Jeśli jesteś tu na ziemi, to Twoje życie ma cel. I to nie jest cel Briana, Kaśki czy Williama, ale Twój.
Bądź sobą
Zrozumienie, że nie muszę upodabniać się i naśladować osób, które w mojej ocenie "świeciły" jak gwiazdy, zajęło mi w życiu chwilę. Kiedyś uważałam siebie za "szarą" postać, więc próbowałam robić, to co inni, by też "zaświecić" kolorami. Myślałam, że sekret bycia "kimś" jest w byciu podobnym do nich. Na szczęście przyszedł czas, kiedy uwierzyłam, że mam wartość sama w sobie. Nie wtedy gdy robię, to co inni, ale będąc tym, kim jestem. Robiąc to, co ja mam do zrobienia. Że jest we mnie wiele do odkrycia. Że są rzeczy, które lubię, w których czuję się dobrze. I nie o "świecenie" tu chodzi. Nie muszę być taka jak inni. Nie oznacza to, że inni nie mogą mnie inspirować, że nie mogę uczyć się od innych. Nie mogę jednak szukać swojej drogi na drodze innych.
Zaczęłam więc odkrywać kim jestem i co mam do zrobienia tu na ziemi. Przyniosło mi to i przynosi dużo radości, wolności i poczucia bezpieczeństwa. Nawet jeśli inni są w czymś lepsi, jeśli robią więcej, lepiej, błyszczą wg czyjejś definicji jaśniej, to i tak chodzi o to, by iść swoją drogą. Odkrywać ją i dzień po dniu, podążać nią ciesząc się powodzeniami innych. Dając tym, których spotkamy na swojej drodze, to co dobrego mamy im dać.
Nie do podrobienia
Jesteś w Wielkiej Brytanii. Masz swoją przeszłość, z której możesz czerpać wiele cennych lekcji i masz swoją przyszłość! Twoją, niepowtarzalną. Bo Ty jesteś niepowtarzalny. Markowy. Nie do podrobienia.
Wierzę w to, że nie ma ludzi bez talentów. W to, że każdy ma swoją drogę. Swoje cele do zrealizowania. Ma swoje przeznaczenie na tej ziemi. I wierzę, że szczęście jest m.in. w byciu sobą. W odkrywaniu i podążaniu swoją drogą.
Powodzenia!