Już w sobotę (10.10.15) i niedzielę (11.10.15)  w Newcastle upon Tyne (restauracja Baba Yaga) odbędą się pierwsze spotkania z Piotrem Tymochowiczem w ramach działań Q Qlub przy udziale Pozytywnych!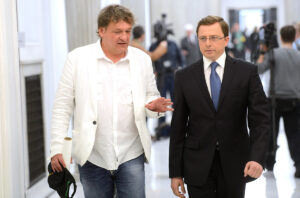 Piotr Tymochowicz – twórca Image Influence Theory (I.I.T.), Relationship Theory (RT), Creative Event Theory (C.E.T.), Behavioral Game Theory (BeGaT), który zasłynął jako konsultant największych firm, przedstawicieli partii politycznych i osób prywatnych w zakresie kreowania wizerunku i prowadzenia projektów negocjacyjnych.
Był propagatorem metod strumieniowych w Polsce we współpracy z T. Buzanem. Założył pierwszą w Polsce szkołę metod kreatywnego sterowania pamięcią, wykorzystujących naturalne właściwości umysłu.
Specjalista, terapeuta – odbył praktykę w Boston University Department of Autistic People oraz Hahn-Meitner Institut. Autor wielu artykułów naukowych i publicystycznych oraz publikacji "Biblia Skuteczności" –Wydawnictwo Trans 2008.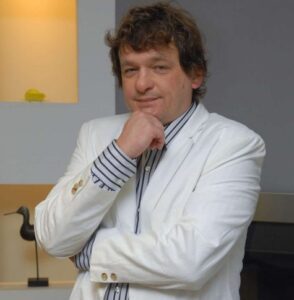 Współtwórca sukcesu liderów największych partii politycznych oraz wielu firm i osób prywatnych. Posiada wieloletnie doświadczenie w prowadzeniu i przygotowywaniu negocjacji handlowych i politycznych.
Spotkanie z Piotrem odbędzie się w ramach zainicjowanego przez niego Qlubu Q+ Work and Life Style i poświęcone będzie głownie projektowi Q+.
Zobaczymy się w Polskiej Restauracji 'Baba Yaga' w Newcastle upon Tyne w sobotę i niedzielę – godz. 19.00
Wstęp na spotkanie jest darmowy – prosimy jednak o rejestrację z uwagi na ograniczoną liczbę miejsc.
[gap height="20″]
Rejestracja na spotkanie sobotnie:
Rejestracja na spotkanie niedzielne: