NLP to skrót od angielskiego wyrażenia 'Neuro-Linguistic Programming' oznaczającego programowanie neurolingwistyczne. NLP bardzo często nazywane jest również sztuką tworzenia indywidualnej doskonałości albo studium doświadczenia subiektywnego. Pod tymi wszystkimi określeniami kryje się nowatorskie podejście do tematu komunikacji oraz rozwoju człowieka. Co to jednak oznacza w rzeczywistości?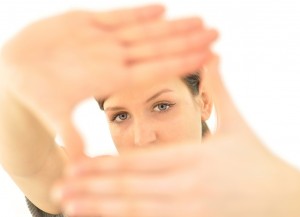 Techniki komunikacji interpersonalnej właściwe dla NLP umożliwiają nawiązanie świetnych kontaktów z innymi osobami, dzięki uaktywnieniu zasobów psychicznych człowieka (czyli części 'neuro'). Z kolei druga część – część 'lingwistyczna' – pozwala rozwinąć umiejętność sprawnego posługiwania się językiem. Ostatnia część NLP kryjąca się pod pojęciem 'programowania' pozwala poznać metody kontrolowania stanu swojego umysłu, a także właściwego wykorzystania własnych przekonań i wartości, po to by móc osiągać zamierzone cele. NLP daje możliwość pozyskania takich umiejętności, by porozumiewać się z innymi, zmieniając jednocześnie swój sposób myślenia i zachowania. Dzięki tej umiejętności człowiek może odzyskać pewność siebie, zwiększyć samoocenę, budować lepsze relacje i osiągać sukcesy w wielu dziedzinach życia. NLP jest szansą na szybsze osiąganie celów, pozwala robić to, czego rzeczywiście pragniemy, widzieć i rozumieć więcej, a także podchodzić do problemów kreatywnie i pomysłowo. Zastosowanie się do zasad NLP pozwala m.in.
– nabyć pozytywne nastawienie,
– zyskać dar przekonywania,
– przezwyciężyć skutki złych doświadczeń,
– zmienić niepożądane nawyki,
– efektywniej wykorzystywać czas,
– nadać cen i cel życiu oraz nauczyć się czerpać z niego przyjemność,
– nauczyć się panować nad swoim samopoczuciem,
– działać najlepiej i najefektywniej, jak to tylko możliwe.
Co szczególnie warte podkreślenia – NLP jest możliwe do opanowania przez każdą osobę. Najważniejsze jest spróbować i otworzyć swój umysł na wiedzę i zmiany. No i oczywiście – zaufać nieodkrytym do tej pory możliwościom własnego układu neurofizjologicznego.
[gap height="10″]Pozytywni!
[gap height="20″]