To nie do wiary! Wygląda na to, że zamieszaliśmy ludziom w głowach, a nawet jeśli nie zamieszaliśmy, to z pewnością w pewnym stopniu przyczyniliśmy się do zmiany w myśleniu.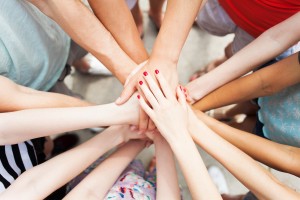 Z zaskoczeniem obserwujemy, że coraz więcej przedstawicieli mediów polonijnych publikuje pozytywne artykuły na temat Polaków w Wielkiej Brytanii.
Nikogo – broń Boże – nie posądzamy o plagiat. Jesteśmy zmuszeni to wyjaśnić, gdyż zdarzyło nam się, że zostaliśmy oskarżeni o nadmiar pychy i głupotę. Wszystko po tym, kiedy pogratulowaliśmy polonijnemu portalowi, który do tej pory faszerował nas krytycznymi i nieprzychylnymi opiniami na temat Polaków, zmiany w sposobie postrzegania Polaka. Źle odczytano nasze intencje i uznano, że zarzucamy plagiat.W końcu pogratulowaliśmy tego, że stali się Pozytywni 😉
Drodzy Dziennikarze, Publicyści, Redaktorzy ! Nie przypisujemy sobie filozofii kreowania pozytywnego wizerunku Polaka. Chcemy, byście razem z nami grali do jednej bramki. Chcemy mówić z Wami jednym językiem – zależy nam jednak na tym, by nie był to język kłamstw na temat Polaków, język nienawiści i straszenia Anglików ludźmi z kraju nad Wisłą.
Cieszy nas niezmiernie to, że w mediach brytyjskich znajdujemy coraz więcej informacji na temat sukcesów Polaków. Cieszy nas fakt, że ogłaszane są konkursy na przedsiębiorczego Polaka – to wszystko świadczy o tym, że coś drgnęło. Jesteśmy dumni z tej zmiany, a przede wszystkim z faktu, iż w pewien sposób się do niej przyczyniliśmy.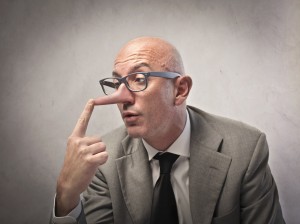 Pozostaje nam mieć nadzieję, że zmiana którą obserwujemy nie jest tylko tymczasowa i że nie nastąpiła wyłącznie dlatego, by zwiększyć poczytność magazynów i stron internetowych. Taki manewr z pewnością zostanie przez czytelników zarejestrowany i nie będzie korzystny dla Polonii.
– Bo czy nie jest czasem tak, że media polonijne, które śledzą przecież to, co się dzieje w branży, zauważyły, że jest po prostu moda na pozytywne materiały na temat Polaków i dlatego zmieniły kierunek myślenia? Mamy nadzieję, że tak nie jest i że dzięki tej transformacji, która na naszych oczach dokonuje się w brytyjskich mediach, będziemy jedną drużyną, która wspiera przedsiębiorczych, kreatywnych i pracowitych Polaków, że nasze wspólne myślenie zmieni sposób myślenia Anglików  – mówi Tomasz Frontczak, współtwórca i pomysłodawca Pozytywnych.
Kilka miesięcy funkcjonowania portalu www.pozytywni.co.uk wystarczyło, by kilka tysięcy osób zadeklarowało przynależność do grupy fanów. Ta liczba z miesiąca na miesiąc, z tygodnia na tydzień i z dnia na dzień rośnie. Każdy dobry socjolog wyciągnie z tego taki wniosek: ludzie łakną pozytywnych informacji, chcą wiedzieć więcej o tym, jak osiągnąć sukces, chcą czytać o ludziach, którzy przyjechali do UK w poszukiwaniu grosza, a znaleźli na Wyspach szczęście, znaleźli pracę, dającą im satysfakcję i spełnienie. To ich motywuje i sprawia, że mgła nad Anglią się rozjaśnia. Nie dziwi zatem, że to "światełko w tunelu" dostrzegły media polonijne i tez chcą podążać tą drogą.
Idźmy więc w jednym kierunku. Pozytywni – to dobry kierunek.
Ze swej strony deklarujemy Wam, że już wkrótce z naszej strony czeka Was mnóstwo atrakcji i wydarzeń, które będą jednoczyć Polonię na Wyspach. Chcemy być wszędzie tam, gdzie dzieje się coś ciekawego i ważnego odnotowania w pozytywnym kalendarzu.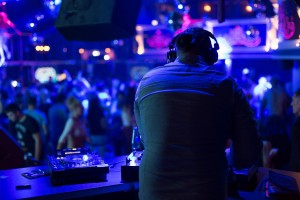 Na początek zapraszamy na dyskotekę dla Polonii. Potem takich i innych akcji będzie więcej. Warto więc zostać Pozytywnym. Przysyłajcie nam informacje o osobach, które możemy zaprezentować, które mogą być wzorem do naśladowania dla innych, które osiągnęły sukces zaczynając od niczego, które robią teraz coś, na co w Polsce nigdy by się nie odważyli. Chcemy ich promować .
Przysyłajcie do nas też informacje o zmianach, jakie zaobserwowaliście w brytyjskich mediach. Z tymi mediami będziemy chcieli się zjednoczyć.
Połączone siły Pozytywnych to siła nie do pokonania.
Bądźcie z nami. Aktywnie 🙂
Jaśko